Software Engineer - Platform/Backend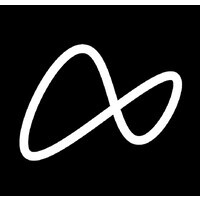 Refuel.ai
Software Engineering
San Francisco, CA, USA · Remote
Posted on Friday, June 16, 2023
About Refuel.ai
The Mission
The next wave of ML applications (video security, conversational AI and autonomous vehicles) is going to look very different from the last one (search and recommender systems). Teams working in these domains have to deal with large streams of unstructured data (images, video, text and audio), exorbitant labeling costs, and broken feedback loops. For this next wave of ML applications, getting to production takes months and adapting to the
long tail
is an existential struggle. That's what we're solving -
Refuel.ai
accelerates time to production for ML applications built on top of unstructured data, and enables them to continually improve in the real world.
The team
Refuel.ai
was founded in 2021 by
Rishabh Bhargava
and
Nihit Desai
. Our founders bring machine learning and product experience from the world's leading technology companies (Facebook, Instagram, Primer.ai and Cloudera) and institutions (Stanford, Cambridge and UIUC). We are backed by General Catalyst, XYZ Ventures and a host of successful and influential angel investors from places like Stanford, OpenAI, Datadog and Facebook.
What you will do
Design and build the core backend systems that power our product, and process billions of data points every day. Some examples of this include our data ingestion infrastructure, scalable training and inference of state of the art ML models, semantic search, real-time outlier detection and alerting.
Work closely with our ML and frontend engineering teams to design the right APIs, data models and technical architecture for Refuel's platform.
Help define and evolve our engineering stack as we scale the product.
Help us hire a world-class team and mentor new team members.
You will be a great fit if you have
Experience building large-scale distributed systems that process large volumes of data.
Familiarity with Python programming language; experience or willingness to quickly learn technologies like AWS, Docker and Kubernetes.
Strong communication skills and enjoy working in a collaborative environment. We encourage open discussion and want the best ideas to win.
A curiosity about the early startup and company building journey.
Bonus: Experience with data processing technologies (e.g. Spark, Kafka) or machine learning frameworks and libraries (e.g. PyTorch, Tensorflow).
Our current tech stack
Infrastructure - AWS + Serverless + Kubernetes + secret sauce infra to power modern ML
Backend - Python + FastAPI + Postgres + DynamoDB
Frontend - React + Typescript
What we offer
We have raised funding from top-tier investors, including
General Catalyst
,
XYZ Ventures
and a host of successful angel investors from places such as Stanford, OpenAI, Facebook and Datadog. We will offer a competitive salary and meaningful equity in the company.
Most importantly, you will have the opportunity to create a massive impact on the product and company as a member of our early team. We care a lot about making a difference for our customers while working on a team where we are empowered to do the best work of our lives.