Manager, Software Engineering (Technical Implementations)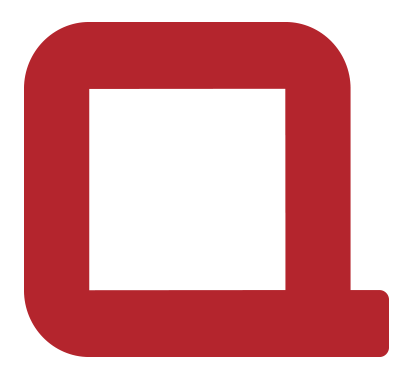 QuickPlay Media
Software Engineering, IT
Toronto, ON, Canada
Posted on Monday, May 29, 2023
About us--
We are technologists at heart, who love what we do. At Quickplay we believe in transparency, fairness, and collaboration while we passionately work on some of the toughest use cases in OTT video; and are enthusiastic about massive scale and agility. If you get excited about building the future of OTT video, and aspire to be part of a high-performing, learning-oriented, and caring culture--you have landed on the right company.
About The Role:
Primarily Focused On:
Managing product implementation for different customers.

Create a friendly, vibrant and cohesive development environment that fosters creativity while maintaining the discipline necessary to deliver quality features on time and on budget and leveraging your ability to create processes that enhance the team's efficiency.

Act as a technical leader in charge defining and guiding all technical aspects of the implementation.

Manage cross functional teams to implement the Product On-Time In-Full.

Help the Product Management team with high-level estimation and clarification of technical implementation of features.

Generate release documentation for customers.

Participate in peer-reviews of solution designs and related code.

Create technical work breakdown structures and task dependencies.

Participate in Agile sprint planning sessions and provide constructive feedback.

Prepare software packages for deployment that adhere to the defined standard deployment policies.

Be highly responsive to critical production issues providing timely and effective solutions.

Responsible for project Risk Management, Scope Management, and Status Reporting & Tracking.

Quickplay

staff reports into offices in a hybrid capacity (i.e partially at home, and partially at the office based on role/team needs) leveraging safety protocols aligned with local public health guidelines as they relate to COVID-19.
About You—
Experience & Technical Requirements:
You have a demonstrated passion and talent for technology.

Your experience in implementing enterprise grade product / software is vast spanning 7+ years.

You have at least 5 years of experience as an independent Software Developer.

Part of your previous experience includes leadership in implementing solutions.

Knowledge of OTT domain and technology is considered strong.

Experience on interacting with the customers, understanding their needs and providing solutions.

Your previous experience includes working with 3rd party vendors and tool providers for providing E2E solution.

Comfortable with leading functional org of team members from different verticals UI/UX, Middleware, CMS, Data, Video Engineering etc.,).

You take pride in ensuring software is developed and implemented with high quality and that issues raised during the software development lifecycle are addressed in a timely manner.

Agile development methodologies are familiar and comfortable for you to carry out and articulate or train on if necessary.
Highly Favorable Skills:
Excellent oral and written communication skills, capable of leading design/architecture & training sessions.

Creative thinking, in depth problem solving and unblocking are exhilarating to you.

You are considered passionate about leading teams.

You have a high emotional intelligence and low ego while being a skilled active listener.

Instill an inclusive team culture that is both passionate and collaborative.
ACKNOWLEDGEMENT AND CONSENT
I understand that this application is not an offer of employment and that by accepting my application, (the "Company") does not guarantee that I will be offered a job. I also understand that if I am offered a job, the Company has the right to make changes to the terms and conditions of my employment, with or without notice, as the Company deems necessary and appropriate. I understand that any future employment is not for a guaranteed period of time and that continued employment is based on the consent of the Company and me and that both the Company and I have the freedom to terminate the employment relationship in accordance with the terms set forth in any offer of employment and applicable law.
I hereby authorize inquiries seeking information and/or verification concerning my educational and employment history and/or criminal background and/or credit and hereby release from all liability, damage, and/or responsibility all persons, schools, corporations, governmental agencies, or other organizations furnishing information and/or documents regarding my personal information, and, for the purpose of processing this employment application, authorize release of such information and/or documents, including law enforcement records.
I certify that all statements made by me on this application, as well in any employment interviews, are true and complete to the best of my knowledge and that I have withheld nothing relevant to the questions asked in this Application. Moreover, I understand that any false statement, pertinent omission, or misrepresentation of fact may result in refusal of employment or immediate dismissal if employed. My submission of the application indicates that I have read and understood this acknowledgment and consent.