Video On Demand, Software Engineer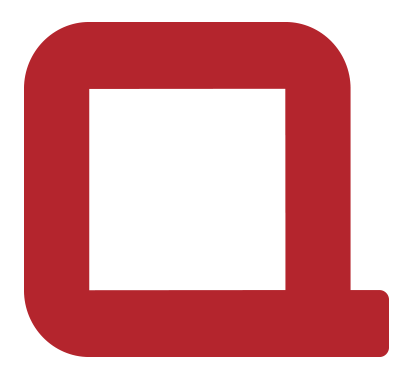 QuickPlay Media
Software Engineering
Toronto, ON, Canada
Posted on Monday, May 29, 2023
About us--
We are technologists at heart, who love what we do.
At Quickplay we believe in transparency, fairness, and collaboration while we passionately work on some of the toughest use cases in OTT video; and enthusiastic about massive scale and agility. If you get excited about building the future of OTT video, and aspire to be part of a high-performing, learning-oriented, and caring culture--you have landed on the right company.

**Quickplay staff reports into offices in a hybrid capacity (i.e partially at home, and partially at the office based on role/team needs) leveraging safety protocols aligned with local public health guidelines as they relate to COVID-19


About the role--
Primarily Focused on:
Design and implement video coding framework, optimize on mobile and server platform

Design and implement algorithm/optimization to achieve better QoE/QoS

Design video analysis and processing architecture

Implement and optimize video analysis and processing algorithms

Analyze performance and tune algorithms for streaming media playback

Work with API and Client engineers to implement different types of video workouts




About You--
Experience & Technical Requirements:
Experience with multi-bitrate Streaming (Smooth, HLS, HDS, DASH).

Expert with transport layer protocols (RTMP, RTSP, HTTP, TCP, UDP, multicast, IPV6 SR)

Great knowledge of media codecs, formats, transports and container protocols, such as MPEG-2, H.264/AVC, AAC, AC3, MP4, TS….

Understanding of mobile Media Player based video playback in mobile devices

Familiarity with CDN architectures (caches, origin servers, proxies…) is a plus

Deep understanding of encoding software FFMPEG

Knowledge of common network architectures (routers/switches/proxies…
Highly Favorable Skills:
Excellent interpersonal, communication, leadership, motivational and team building skills.

A creative thinker and experienced problem solver.

Excellent leadership quality.

Proactive and energetic personality with the ability to effectively communicate with technical and non-technical stakeholders.



You continually desire to stay curious, speak up, focus on impact, and be supportive. These four specific core principles are critical to your success here at

Quickplay

and we understand that when you succeed--

Quickplay

succeeds.


Nice to Have:
Worked on OTT streaming application(s).

Experience with FFMpeg API and command-line tools.



ACKNOWLEDGEMENT AND CONSENT
I understand that this application is not an offer of employment and that by accepting my application, (the "Company") does not guarantee that I will be offered a job. I also understand that if I am offered a job, the Company has the right to make changes to the terms and conditions of my employment, with or without notice, as the Company deems necessary and appropriate. I understand that any future employment is not for a guaranteed period of time and that continued employment is based on the consent of the Company and me and that both the Company and I have the freedom to terminate the employment relationship in accordance with the terms set forth in any offer of employment and applicable law.
I hereby authorize inquiries seeking information and/or verification concerning my educational and employment history and/or criminal background and/or credit and hereby release from all liability, damage and/or responsibility all persons, schools, corporations, governmental agencies or other organizations furnishing information and/or documents regarding my personal information, and, for the purpose of processing this employment application, authorize release of such information and/or documents, including law enforcement records.
I certify that all statements made by me on this application, as well in any employment interviews, are true and complete to the best of my knowledge and that I have withheld nothing relevant to the questions asked in this Application. Moreover, I understand that any false statement, pertinent omission, or misrepresentation of fact may result in refusal of employment or immediate dismissal if employed. My submission of application indicates that I have read and understand this acknowledgement and consent.