Manager, IT Support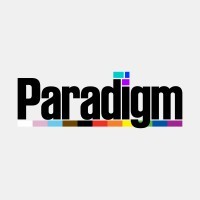 Paradigm
IT, Customer Service
Columbus, OH, USA
Posted on Tuesday, November 14, 2023
Join us as we re-imagine and rebuild the clinical research model and its integration into the clinical care model: it's time for a new PARADIGM in healthcare and drug development.
We envision a world where clinical trials become an accessible care option for all patients, fully integrated into the standard clinical care continuum, at scale. We are building a tech-enabled ecosystem to tackle inefficiencies in the current clinical research model. In today's model, the vast majority of patients in the community are never offered access to clinical trial participation as a care option for their disease. Patients with privileged social and economic backgrounds have disproportional access to clinical trials, perpetuating existing systemic inequities in healthcare.
Our goal, via the deployment of our end-to-end technology platform embedded in the provider workflow, is to minimize barriers to clinical trial access and create efficiency at scale across the community healthcare ecosystem. In accomplishing this, patients will be given equitable access to clinical trials as a standard care option, regardless of their race, gender, socioeconomic status or insurance coverage, which will accelerate trials for sponsors and alleviate the labor burden for providers.
You are someone who is proud of your diverse background, clinical expertise, and perspectives. You're ready to use your experience to help us reimagine the clinical research model and its integration into the overall patient care delivery model. You will work with experts in the fields of healthcare, clinical trial operations, product development, software engineering & data science, and drug development.
Join us and bring your expertise, passion, creativity, and drive as we work together to increase access for all patients, no matter the location, creating an impactful difference in healthcare globally.
As an IT Manager at Paradigm, you will play a pivotal role in our organization's evolution. You will oversee the strategic and operational aspects of our IT infrastructure, ensuring a seamless transition from external consultants to an in-house team that can support our growing needs.

What you'll do:
Develop a comprehensive transition plan from a consulting company to an in-house IT department, ensuring minimal disruption to ongoing operations.
Work closely with department heads to understand their IT needs and ensure that the roadmap aligns with those needs.
Collaborate with executive leadership to develop strategic IT goals that align with the company's mission and business objectives.
Oversee the implementation of IT systems and infrastructure that meet the specific needs of Paradigm, including compliance with relevant regulations (e.g., HIPAA).
Manage the IT budget effectively, ensuring that investments in technology deliver value and support the company's growth.
Ensure the reliability and security of IT systems and data by implementing best practices in cybersecurity specific to the healthcare sector.
Develop and maintain policies and procedures for IT operations, including disaster recovery plans and business continuity strategies.
Provide leadership in troubleshooting and resolving complex and day-to-day IT issues, minimizing downtime, and maintaining business productivity.
Who you are:
3-5 years of proven experience as an IT Manager or similar role, with a track record of managing IT transitions.
Strong understanding of the healthcare industry's IT requirements, including regulatory and compliance environments.
Excellent leadership and team-building skills.
Exceptional project management abilities and experience in managing IT budgets.
Excellent communication and interpersonal skills, with the ability to engage effectively with both technical and non-technical stakeholders.
Salary Range: $130,000 - $160,000
Actual compensation offered within the range will depend upon, among other factors: a candidate's skills, qualifications, and experience; actual ranges for current or former employees in the role; and market considerations.
At Paradigm, we are committed to providing equal employment opportunities to all qualified individuals. We believe in creating a diverse and inclusive workplace that values the contributions of every employee, regardless of their race, color, religion, gender, sexual orientation, gender identity or expression, national origin, age, disability, veteran status, or any other characteristic protected by law. We are an equal opportunity employer and do not discriminate against any employee or applicant for employment based on any of the aforementioned factors. We encourage and welcome candidates from diverse backgrounds and perspectives to apply for our open positions. We strive to provide reasonable accommodations to qualified individuals with disabilities and to ensure that all employment decisions are based on job-related factors such as skills, experience, and qualifications.