Software Engineer (L3)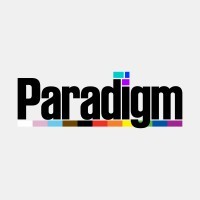 Paradigm
Software Engineering
Remote
Posted on Tuesday, August 8, 2023
Join us as we re-imagine and rebuild the clinical research model and its integration into the clinical care model: it's time for a new PARADIGM in healthcare and drug development.
We envision a world where clinical trials become an accessible care option for all patients, fully integrated into the standard clinical care continuum, at scale. We are building a tech-enabled ecosystem to tackle inefficiencies in the current clinical research model. In today's model, the vast majority of patients in the community are never offered access to clinical trial participation as a care option for their disease. Patients with privileged social and economic backgrounds have disproportional access to clinical trials, perpetuating existing systemic inequities in healthcare.
Our goal, via the deployment of our end-to-end technology platform embedded in the provider workflow, is to minimize barriers to clinical trial access and create efficiency at scale across the community healthcare ecosystem. In accomplishing this, patients will be given equitable access to clinical trials as a standard care option, regardless of their race, gender, socioeconomic status or insurance coverage, which will accelerate trials for sponsors and alleviate the labor burden for providers.
You are someone who is proud of your diverse background, clinical expertise, and perspectives. You're ready to use your experience to help us reimagine the clinical research model and its integration into the overall patient care delivery model. You will work with experts in the fields of healthcare, clinical trial operations, product development, software engineering & data science, and drug development.
Join us and bring your expertise, passion, creativity, and drive as we work together to increase access for all patients, no matter the location, creating an impactful difference in healthcare globally.
Software Engineers at Paradigm work on applications in one of a few key areas: Clinical Trial Matching & Patient Enrollment, Trial Protocol Configuration & Design, and Study Conduct. As a Software Engineer, you'll partner closely with product, design, and other internal engineering teams to build resilient features, address bugs, and collaborate to plan upcoming work.
What you'll do:
Build, test, and support mission-critical applications and their supporting services
Work cross-functionally with product managers, designers, clinicians, health informaticists, and data scientists to distill complex business problems into technical solutions
Ensure that application code is well monitored and observable
Promote a culture of code reviews to maintain code quality, identify potential issues, and facilitate knowledge sharing
What you'll bring:
Experience developing modern web applications
Experience releasing cloud-based applications (e.g. AWS)
Experience developing service-oriented architecture applications and APIs
Passion for creating thoroughly tested, high-quality code
Continuous improvement mindset and desire for collaboration within the organization
Good understanding of CI/CD best practices
Good understanding of object-oriented design and software design patterns
Willingness to use the best tool for the job. Today we build with React, Kotlin, Python, Spark, Kafka, and PostgreSQL
Who you are:
1-2 years experience of full-stack development (or equivalent)
Degree in Software Engineering or Computer Science (or equivalent work experience)
Experience developing healthcare software is helpful
At Paradigm, we are committed to providing equal employment opportunities to all qualified individuals. We believe in creating a diverse and inclusive workplace that values the contributions of every employee, regardless of their race, color, religion, gender, sexual orientation, gender identity or expression, national origin, age, disability, veteran status, or any other characteristic protected by law. We are an equal opportunity employer and do not discriminate against any employee or applicant for employment based on any of the aforementioned factors. We encourage and welcome candidates from diverse backgrounds and perspectives to apply for our open positions. We strive to provide reasonable accommodations to qualified individuals with disabilities and to ensure that all employment decisions are based on job-related factors such as skills, experience, and qualifications.