Senior Product Marketing Manager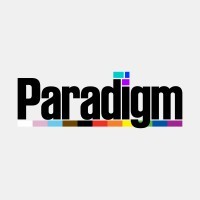 Paradigm
Marketing & Communications, Product
Remote
Posted on Tuesday, August 8, 2023
Join us as we re-imagine and rebuild the clinical research model and its integration into the clinical care model: it's time for a new PARADIGM in healthcare and drug development.
We envision a world where clinical trials become an accessible care option for all patients, fully integrated into the standard clinical care continuum, at scale. We are building a tech-enabled ecosystem to tackle inefficiencies in the current clinical research model. In today's model, the vast majority of patients in the community are never offered access to clinical trial participation as a care option for their disease. Patients with privileged social and economic backgrounds have disproportional access to clinical trials, perpetuating existing systemic inequities in healthcare.
Our goal, via the deployment of our end-to-end technology platform embedded in the provider workflow, is to minimize barriers to clinical trial access and create efficiency at scale across the community healthcare ecosystem. In accomplishing this, patients will be given equitable access to clinical trials as a standard care option, regardless of their race, gender, socioeconomic status or insurance coverage, which will accelerate trials for sponsors and alleviate the labor burden for providers.
You are someone who is proud of your diverse background, clinical expertise, and perspectives. You're ready to use your experience to help us reimagine the clinical research model and its integration into the overall patient care delivery model. You will work with experts in the fields of healthcare, clinical trial operations, product development, software engineering & data science, and drug development.
Join us and bring your expertise, passion, creativity, and drive as we work together to increase access for all patients, no matter the location, creating an impactful difference in healthcare globally.
As an experienced product marketer, you possess the ability to infuse strategic thought into high-level leadership discussions, backed by a solid history of guiding vibrant, cross-disciplinary teams. It is essential for the person in this role to not only steer but also take part in executing a product marketing strategy. This position suits a proactive marketer with a recognized history of bold, boundary-pushing thinking that yields significant business outcomes.

What you'll do:
Lead and maintain effective relationships across the company to connect strategic insights to tactical execution of marketing initiatives
Responsible for developing, managing, and translating brand messages into a comprehensive suite of engaging marketing materials, including presentation decks, promotions, and web content. These materials should communicate our products and solutions to existing and potential partners, supporting our go-to-market strategy, sales, and partnership processes.
Facilitate communication of current and new product features and benefits to our partners and customers, and create persuasive resources to attract and introduce our innovative offerings to potential clients and partners, thereby driving business expansion.
Support new product updates and launches by developing strategic messaging and go-to-market campaigns. Drive the collaborative implementation of this strategy across different teams.
Maintain consistency across our company assets and company website to ensure clear and concise messaging.
Partner with leadership, partners, providers, or clients to create a standardized process for gathering insights and developing case studies, including a repeatable framework for demonstrating success metrics and showcasing customer testimonials.
Own the end-to-end implementation of case studies, including obtaining customer buy-in for general-purpose use, creating multimedia elements to customize the content for different audiences, measuring the impact across company KPIs, and iterating the process to drive continuous improvement. You will collaborate with other teams in the company to define, implement, and incorporate into case studies quantitative outcomes metrics on impact to patients, providers, and life sciences partners.
Work closely with Product and Engineering leads to understand our roadmap and prepare our future materials
Stay updated with the latest developments in the industry and keep a close eye on the competitive scene. Master the nuances of our collaborators and competitors, understanding their positioning thoroughly.


What You'll Bring:
5+ years of experience in product marketing within the healthcare and/or life sciences space, with a preference for experience in healthcare technology and/or clinical resaerch
Proven track record of devising product marketing tactics, overseeing initiatives for competitive analysis, executing and managing the creation of valuable content assets, directing the roll-out of new products, and conducting training for sales enablement.
Strong collaboration, leadership, and communication skills
The ability to successfully work with cross-functional teams
Outstanding proficiency in both written and spoken communication, with the capacity to arrange and express your thoughts and concepts effectively
A sense of ownership and a proven track record of conceptualizing cutting-edge strategies on your own
At Paradigm, we are committed to providing equal employment opportunities to all qualified individuals. We believe in creating a diverse and inclusive workplace that values the contributions of every employee, regardless of their race, color, religion, gender, sexual orientation, gender identity or expression, national origin, age, disability, veteran status, or any other characteristic protected by law. We are an equal opportunity employer and do not discriminate against any employee or applicant for employment based on any of the aforementioned factors. We encourage and welcome candidates from diverse backgrounds and perspectives to apply for our open positions. We strive to provide reasonable accommodations to qualified individuals with disabilities and to ensure that all employment decisions are based on job-related factors such as skills, experience, and qualifications.