Chief Medical Officer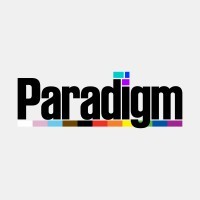 Paradigm
Remote
Posted on Thursday, July 13, 2023
Join us as we re-imagine and rebuild the clinical research model and its integration into the clinical care model: it's time for a new PARADIGM in healthcare and drug development.
We envision a world where clinical trials become an accessible care option for all patients, fully integrated into the standard clinical care continuum at scale. We are building a tech-enabled ecosystem to tackle inefficiencies in the current clinical research model. In today's model, the vast majority of patients in the community are never offered access to clinical trial participation as a care option for their disease. Disproportionately, marginalized communities of patients with diverse racial, gender and socioeconomic backgrounds are excluded from access and participation in clinical trials.
Our goal, via the deployment of our end-to-end technology platform that is embedded in the provider workflow, is to minimize barriers to clinical trial access and create efficiency at scale across the community healthcare ecosystem. In accomplishing this, patients will be given equitable access to clinical trials as a standard care option, regardless of their race, gender, socioeconomic status, or insurance coverage, which will accelerate trials for sponsors and alleviate the labor burden for providers.
You are someone who is proud of your diverse background, clinical expertise, and perspectives. You're ready to use your experience to help us reimagine the clinical research model and its integration into the overall patient care delivery model. You will work with experts in the fields of healthcare, clinical trial operations, product development, software engineering & data science, and drug development. You will be a part of policy-level discussions related to the focus on clinical trial access for all, as part of the US healthcare ecosystem, inclusive of reimbursement policy for clinical trial participation.
Join us and bring your expertise, passion, creativity, and drive as we work together to increase access for all patients, no matter the location, creating an impactful difference in healthcare globally.
As the Chief Medical Officer (CMO) at Paradigm, you will join our C-Suite and report directly to the CEO. You'll have a hand in shaping and overseeing the company's medical strategy, clinical development, and product development as it relates to clinical trial conduct and patient data access. We are looking for a visionary medical leader who is focused on the use of technology solutions to optimize access to the best possible care for all patients, inclusive of clinical trials. This unique CMO role will leverage not only medical expertise and a deep understanding of care delivery and clinical drug development but also the support of medical input relative to technical product development. The CMO role will also oversee our Clinical Affairs and Clinical Development Operations team in relation to the oversight of clinical trial recruitment and delivery.
An understanding of the use of data science and patient-level data analytics as part of the decision support matrix for care will be valuable. Leveraging your medical expertise, industry knowledge, and clinical trial experience you will drive innovation as a member of the C-suite that is driving corporate strategy and operations, and contribute to the success of Paradigm. This role will also be involved in leading our discussions with regulatory bodies such as the FDA and EMA, as well as playing a role in healthcare policy discussions. This role requires a deep understanding of the clinical trial ecosystem, healthcare system dynamics and workflows, regulatory requirements, and the ability to collaborate with cross-functional teams.
What you'll do:
1. Medical Strategy Development:
Develop and execute the overall medical and clinical affairs strategy, aligning it with Paradigm's goals and objectives.
Work with our business development teams to support them in multiple functions: generating industry partnerships with biopharma clients and supporting overall sales discussions focused on clinical trial matching, protocol optimization, trial design and feasibility.
Lead the development and implementation of a holistic medical strategy that encompasses the entire clinical trial lifecycle, from protocol design and study startup to recruitment and study operations. Leverage your deep understanding of data analytics, digital health, and technology-enabled solutions to drive efficiency and innovation.
Champion the voice of the patient and the voice of the provider within our organization, ensuring that their needs and perspectives are prioritized throughout the development and execution of clinical trials. Incorporate patient-centric and provider-centric principles into the design of our products and services.
Incorporate medical and scientific advancements into the company's products and services, ensuring they address unmet needs in clinical trials.
Collaborate closely with internal teams, including product, marketing, partnerships, and sales, to integrate medical insights and expertise into all aspects of our product development and commercialization processes.
2. Key Stakeholder Collaboration
Collaborate with internal stakeholders, including executive management, research and development teams, and product teams, to align medical strategies with business objectives.
Establish and lead relationships with key regulatory agencies (FDA, EMA etc) relative to our product development and innovation.
Serve as the primary medical representative and thought leader externally, effectively communicating our company's mission, values, and innovations. Initiate and foster collaborations with key stakeholders across the healthcare and technology industries to drive advancements in clinical research.
Act as a key liaison between the company and external stakeholders, including regulatory agencies, key opinion leaders, and industry organizations. Forge strategic partnerships and collaborations to drive cross-industry innovation and advocate for policies that enable faster, more patient-centric clinical research.
3. Team Leadership and Management:
Provide leadership and guidance to the medical and clinical teams, fostering a collaborative and innovative culture.

Recruit, train, and mentor medical and clinical professionals, fostering their professional growth and development.

Encourage cross-functional collaboration and effective communication within the medical team and across the organization.

Drive a culture of innovation and learning within the organization, fostering collaboration and knowledge sharing. Mentor and develop a high-performing medical team, cultivating a diverse and inclusive environment that attracts top talent and fosters professional growth.
Who you are:
Board Certification is preferred but not required. Clinical training and experience/expertise in medical oncology/hematology, neurology,or cardio-metabolic disease is preferred.

Extensive experience in clinical trial management, including designing, executing, and overseeing clinical trials in the pharmaceutical or biotechnology industry, or in the cooperative group and provider setting.

Demonstrated experience working with the FDA on innovative clinical trial efforts. Preference for experience with additional regulatory bodies (e.g. EMEA, PMDA), and non-governmental policy organizations (e.g. Reagan-Udall Foundation, Duke-Margolis Center).

Strong knowledge of regulatory requirements and guidelines related to clinical trials, such as Good Clinical Practice (GCP) and International Conference on Harmonization (ICH) guidelines.

Demonstrated leadership experience with the ability to inspire and motivate teams, and foster a culture of innovation and excellence.

Excellent communication skills, with the ability to effectively collaborate with internal and external stakeholders, including investigators, KOLs, regulatory authorities, and executive management. Track record of public speaking engagements, medical conference presentations, and communication in other public settings.

Demonstrated track record of collaboration with KOLs in clinical trials, including publications.

Analytical mindset and strong problem-solving abilities to interpret complex medical and scientific data.

Proven track record of successfully navigating regulatory processes and interacting with regulatory agencies.

Demonstrated ability to work in a fast-paced, dynamic startup environment.
At Paradigm, we are committed to providing equal employment opportunities to all qualified individuals. We believe in creating a diverse and inclusive workplace that values the contributions of every employee, regardless of their race, color, religion, gender, sexual orientation, gender identity or expression, national origin, age, disability, veteran status, or any other characteristic protected by law. We are an equal opportunity employer and do not discriminate against any employee or applicant for employment based on any of the aforementioned factors. We encourage and welcome candidates from diverse backgrounds and perspectives to apply for our open positions. We strive to provide reasonable accommodations to qualified individuals with disabilities and to ensure that all employment decisions are based on job-related factors such as skills, experience, and qualifications.