Vice President, Growth Marketing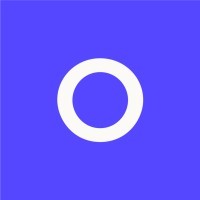 Oscar Health
Marketing & Communications, Sales & Business Development
Remote
Posted on Thursday, October 19, 2023
Hi, we're Oscar. We're hiring a Vice President, Growth Marketing to join our Marketing team.
Oscar is the first health insurance company built around a full stack technology platform and a focus on serving our members. We started Oscar in 2012 to create the kind of health insurance company we would want for ourselves—one that behaves like a doctor in the family.
About the role
This role owns the vision and strategy for Growth Marketing by making decisions that maintain and sustain long-term growth potential across Oscar's different lines of business to meet company strategy.
You will report to the Senior Vice President, Sales.
This is a remote / work-from-home role. You must reside in one of the following states: Arizona, California, Colorado, Connecticut, Florida, Georgia, Illinois, Iowa, Maryland, Massachusetts, Michigan, New Hampshire, New Jersey, New Mexico, New York, North Carolina, Ohio, Oregon, Pennsylvania, Rhode Island, Tennessee, Texas, Utah, Virginia, Washington, or Washington, D.C. Note, this list of states is subject to change. #LI-Remote
Pay Transparency:
The base pay for this role is $228,000-$299,250 per year. You are also eligible for employee benefits, company equity grants, participation in Oscar's unlimited vacation program and annual performance bonuses.
Responsibilities
Set and develop the vision and strategy for growth marketing to support the company's national efforts continuing to establish Oscar as the most customer-centric, innovative and lovable company that you could imagine in healthcare.
Develop a roadmap and structure to support key business goals and ensure future success.
Coach, develop and lead a team orchestrating all brand and growth strategies.
Lead the research, strategy and execution of our localized market expansion efforts, continuing to learn and adapt to achieve growth targets in-concert with the brand strategy.
Build strong cross-functional relationships with partners to win new customers, expand into new markets & maintain customer loyalty.
Strategize with the plan design team to drive our optimization and education of products into the market.
Provide oversight of performance marketing strategy, with focus on driving CAC efficiencies.
Partner with consumer insights and communications to develop world-class national and highly localized marketing initiatives.
Lead utilization of in-house CRM tools to executive strategies including retention, engagement, and overall drivers of positive NPS.
Partnership with +Oscar team to share best practices from Oscar Insurance constituents (Provider, member, broker).
Collaboration with Communications team to drive one message to all external parties.
Act as a culture carrier by inspiring, encouraging and motivating individuals; helping them shape their own career path and development.
Compliance with all applicable laws and regulations.
Other duties as assigned.
Qualifications
15+ years of experience in growth marketing roles.
5+ years working in the healthcare or related industry.
Experience building, managing and growing a large team.
B2B and DTC marketing experience.
Experience leading expansion and new product launches, from a marketing perspective.
Cross-functional leadership experience.
This is an authentic Oscar Health job opportunity. Learn more about how you can safeguard yourself from recruitment fraud here.
At Oscar, being an Equal Opportunity Employer means more than upholding discrimination-free hiring practices. It means that we cultivate an environment where people can be their most authentic selves and find both belonging and support. We're on a mission to change health care -- an experience made whole by our unique backgrounds and perspectives..
Pay Transparency:
Final offer amounts, within the base pay set forth above, are determined by factors including your relevant skills, education, and experience.
Full-time employees are eligible for benefits including: medical, dental, and vision benefits, 11 paid holidays, paid sick time, paid parental leave, 401(k) plan participation, life and disability insurance, and paid wellness time and reimbursements.
Reasonable Accommodation:
Oscar applicants are considered solely based on their qualifications, without regard to applicant's disability or need for accommodation. Any Oscar applicant who requires reasonable accommodations during the application process should contact the Oscar Benefits Team (accommodations@hioscar.com) to make the need for an accommodation known.