Manager, Total Quality Management and Improvement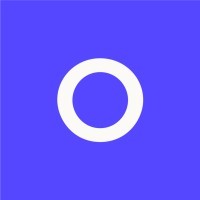 Oscar Health
Quality Assurance
Tempe, AZ, USA
Posted on Saturday, September 16, 2023
Hi, we're Oscar. We're hiring a Manager, Total Quality Management and Improvement to join our Center of Excellence team.
Oscar is the first health insurance company built around a full stack technology platform and a focus on serving our members. We started Oscar in 2012 to create the kind of health insurance company we would want for ourselves—one that behaves like a doctor in the family.
About the role
The Manager, Center of Excellence will support our teams in driving a best-in-class, service-focused production operation by designing and guiding the use of operational excellence frameworks and ideologies.
You will report to the Associate Director, Center of Excellence .
Work Location:
Oscar is a blended work culture where everyone, regardless of work type or location, feels connected to their teammates, our culture and our mission.
This is a hybrid role in our Tempe, AZ office. You will work part of the time in the office and part of the time remote / work-from-home. #LI-Hybrid
Pay Transparency:
The base pay for this role is: $97,200 - $127,575 per year. You are also eligible for employee benefits, participation in Oscar's unlimited vacation program and annual performance bonuses.
Responsibilities
Be the example of the continuous improvement mindset while demonstrating actual results of organizational behavior change in this area
Demonstrate the proper approach with implementation of Continuous Improvement Tools both internal to the organization and aligned to industry standards and best practices
Partner cross functionally with various leaders in all areas of the business to support the drive towards core operational improvements
Utilize and implement programmatic frameworks and tools while adjusting your approach based on measured outcomes across simultaneous operating improvement projects
Development of core metric tracking and tool utilization present in a LEAN-based operational environment
Provide effective direction, mentorship, and influence regarding the necessity of COE work
Maintain appropriate bench strength and develop organizational talent
Understand the various customer journeys associated with Oscar operation
Coach, develop, motivate and collaborate with your direct reports and colleagues
Creating and sustaining foundational stability and ensuring scalability within your area of responsibility
Qualifications
4+ years of experience managing and scaling large projects and business processes
4+ years coaching and developing Operational or LEAN-Based teams
Proven track record leading the deployment of Continuous Improvement Methodology across multiple operational teams - LEAN, Six Sigma, or other improvement methods
Experience with facilitating, presenting to, and training senior-level leaders
Experience using data and metrics to drive appropriate root cause analysis and action planning
Experience / background in managing multiple competing priorities while creating urgency for project-based tasks in order to meet deadlines
Experience leading change management
Bonus points
Experience working with teams in multiple locations and within multiple disciplines
Prior healthcare or health insurance-related experience
Total Quality Management System experience
Bachelor's Degree
Operational Excellence Certification (Lean Six Sigma)
This is an authentic Oscar Health job opportunity. Learn more about how you can safeguard yourself from recruitment fraud here.
At Oscar, being an Equal Opportunity Employer means more than upholding discrimination-free hiring practices. It means that we cultivate an environment where people can be their most authentic selves and find both belonging and support. We're on a mission to change health care -- an experience made whole by our unique backgrounds and perspectives..
Pay Transparency:
Final offer amounts, within the base pay set forth above, are determined by factors including your relevant skills, education, and experience.
Full-time employees are eligible for benefits including: medical, dental, and vision benefits, 11 paid holidays, paid sick time, paid parental leave, 401(k) plan participation, life and disability insurance, and paid wellness time and reimbursements.
Reasonable Accommodation:
Oscar applicants are considered solely based on their qualifications, without regard to applicant's disability or need for accommodation. Any Oscar applicant who requires reasonable accommodations during the application process should contact the Oscar Benefits Team (accommodations@hioscar.com) to make the need for an accommodation known.