Coding Audit Manager, SIU - remote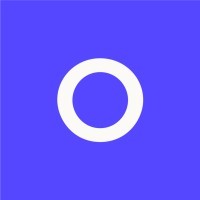 Oscar Health
Remote
Posted on Tuesday, August 8, 2023
Hi, we're Oscar. We're hiring a Coding Audit Manager, SIU to join our SIU team.
Oscar is the first health insurance company built around a full stack technology platform and a focus on serving our members. We started Oscar in 2012 to create the kind of health insurance company we would want for ourselves—one that behaves like a doctor in the family.
About the role
The Special Investigations Unit (SIU) runs or coordinates activities across Oscar to reduce the incidence and impact of fraud, waste, and/or abuse ("FWA") on all our operations.
Within the SIU, your primary role will be to support Oscar in its fight against fraud, waste and abuse. Joining this dynamic team will expose you to the latest trends and patterns in FWA across the healthcare industry – and provide you with the chance to fight FWA using your deep coding knowledge to recover and prevent inappropriate billed claims. Your work will not only lead to savings and recoupments for Oscar as a company, but to more affordable and higher-quality health care for the members we serve.
You will report to the Associate Director, SIU.
Work Location:
Oscar is a blended work culture where everyone, regardless of work type or location, feels connected to their teammates, our culture and our mission.
If you live within commutable distance to our New York City office ( in Hudson Square), our Tempe office (off the 101 at University Ave), or our Los Angeles office (in Marina Del Rey), you will be expected to come into the office at least two days each week. Otherwise, this is a remote / work-from-home role.
You must reside in one of the following states: Arizona, California, Colorado, Connecticut, Florida, Georgia, Illinois, Iowa, Maryland, Massachusetts, Michigan, New Hampshire, New Jersey, New Mexico, New York, North Carolina, Ohio, Oregon, Pennsylvania, Rhode Island, Tennessee, Texas, Utah, Virginia, Washington, or Washington, D.C. Note, this list of states is subject to change. #LI-Remote
Pay Transparency:
The base pay for this role in the states of California, Connecticut, New Jersey, New York, and Washington is: $108,000 - $141,750 per year. The base pay for this role in all other locations is: $97,200 - $127,575 per year. You are also eligible for employee benefits, participation in Oscar's unlimited vacation program and annual performance bonuses.
Responsibilities
Lead a growing Coding Audit team that performs both prepayment and post payment reviews of medical records and claims; Train new team members.
Set and monitor performance and production metrics for the team to help achieve organizational vitals
Provide insights and direction into operational processes and opportunities to increase efficiency
Manage and support the quality review process to evaluate coder effectiveness
Perform complex reviews of medical records and claims on both a prepayment and post payment basis to determine accuracy of claims submitted to Oscar.
Document findings including sources used to support decision-making and in a way that can be easily understood by non clinicians or coders.
Participate in educational calls or written communications to explain findings to providers under SIU review.
Communicate verbally and in written form the quality of other team members' coding audit reviews to ensure accuracy and compliance with coding standards and Oscar policy.
Review dashboards and interpret performance data to prioritize and inform management before deadlines are missed.
Qualifications
Bachelor's degree and 5+ years of coding experience with at least 3+ performing auditing across multiple specialties.
Certified Professional Coder (CPC) designation or similar
2+ years of managing direct reports
Bonus Points
Certified Professional Medical Auditor
Additional certification applicable to this work such as Certified Fraud Examiner (CFE), Accredited Healthcare Fraud Investigator (AHFI), Certified AML [Anti-Money Laundering] and Fraud Professional (CAFP), other coding certifications or similar
Knowledge of applicable fraud statutes and regulations, and of federal guidelines on recoupments and other anti-FWA activity
Experience working in health insurance specifically with claims processing, billing, reimbursement, or provider contracting.
Experience with HIPAA, data privacy, and/or data security processes
Experience working with regulators governing (public or private) health insurance carriers
This is an authentic Oscar Health job opportunity. Learn more about how you can safeguard yourself from recruitment fraud here.
At Oscar, being an Equal Opportunity Employer means more than upholding discrimination-free hiring practices. It means that we cultivate an environment where people can be their most authentic selves and find both belonging and support. We're on a mission to change health care -- an experience made whole by our unique backgrounds and perspectives..
Pay Transparency:
Final offer amounts, within the base pay set forth above, are determined by factors including your relevant skills, education, and experience.
Full-time employees are eligible for benefits including: medical, dental, and vision benefits, 11 paid holidays, paid sick time, paid parental leave, 401(k) plan participation, life and disability insurance, and paid wellness time and reimbursements.
Reasonable Accommodation:
Oscar applicants are considered solely based on their qualifications, without regard to applicant's disability or need for accommodation. Any Oscar applicant who requires reasonable accommodations during the application process should contact the Oscar Benefits Team (accommodations@hioscar.com) to make the need for an accommodation known.