Associate Product Operations Manager, Jira Administrator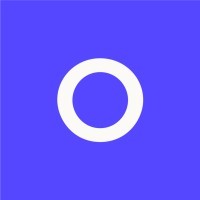 Oscar Health
Product, Operations
New York, NY, USA
Posted on Saturday, July 22, 2023
Hi, we're Oscar. We're hiring an Associate Product Operations Manager, Jira Administrator to join our Product team.
Oscar is the first health insurance company built around a full stack technology platform and a focus on serving our members. We started Oscar in 2012 to create the kind of health insurance company we would want for ourselves—one that behaves like a doctor in the family.
About the role
The Product Operations team unlocks Oscar's ability to ship more products better and faster, which is critical to Oscar's overall mission to use technology and design to refactor healthcare. The primary function of Product Operations is to execute and continuously improve processes leading up to product launch, as well as ongoing processes that have not been automated.
As an Associate Product Operations Manager you will work with the Product Operations Manager for Process Improvement to collaborate with key stakeholders across the Tech Org. You'll become an expert in managing tools that support roadmaps, coordinating the relay of information between stakeholders, and the intricacies of inter-team processes.
You will report to the Product Operations Manager, Process Improvement.
This is a hybrid role in our New York City office. You will work part of the time in the office and part of the time remote / work-from-home. #LI-Hybrid
The base pay for this role is: $98,400 - $129,150 per year. You are also eligible for employee benefits, participation in Oscar's unlimited vacation program, company equity grants and annual performance bonuses.
Responsibilities
Owning and operationalizing cross-functional tech processes, such as the quarterly roadmap process, and Software Development Lifecycle (SDLC) process which help drive alignment and deliver value to the business and to customers.
Identify ways to increase developer velocity through simplifying our Jira instance.
Provide tech leaders & managers with analyses to evaluate tech processes.
Developing strong relationships with stakeholders and team members in and across departments.
Create and maintain documentation to make processes sustainable and scalable.
Design and implement new processes while anticipating potential future use cases to ensure long term scalability in solution design.
Qualifications
4+ years of work experience in a cross-functional role in technology or operations, with an emphasis on designing and implementing process improvements.
2+ years of that experience involves working directly with engineers, product managers, and designers.
3+ years of experience administering Atlassian tools, specifically Jira and Confluence.
A demonstrated ability to pick up technical concepts; you will be working with a variety of tools and technologies that you will have the opportunity to maintain and improve.
Bonus Points
Experience successfully onboarding onto and working within complex systems with cross-functional dependencies.
Experience with SQL - writing and running queries.
Demonstrated understanding of Agile methodologies, as well as DevOps culture.
Experience with scripting languages such as Apache Groovy or Javascript.
Experience defining and implementing process models.
This is an authentic Oscar Health job opportunity. Learn more about how you can safeguard yourself from recruitment fraud here.
At Oscar, being an Equal Opportunity Employer means more than upholding discrimination-free hiring practices. It means that we cultivate an environment where people can be their most authentic selves and find both belonging and support. We're on a mission to change health care -- an experience made whole by our unique backgrounds and perspectives..
Pay Transparency:
Final offer amounts, within the base pay set forth above, are determined by factors including your relevant skills, education, and experience.
Full-time employees are eligible for benefits including: medical, dental, and vision benefits, 11 paid holidays, paid sick time, paid parental leave, 401(k) plan participation, life and disability insurance, and paid wellness time and reimbursements.
Reasonable Accommodation:
Oscar applicants are considered solely based on their qualifications, without regard to applicant's disability or need for accommodation. Any Oscar applicant who requires reasonable accommodations during the application process should contact the Oscar Benefits Team (accommodations@hioscar.com) to make the need for an accommodation known.