Software Engineer, Infrastructure Platform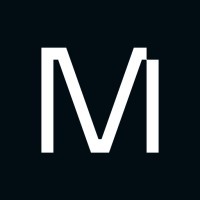 Modular
Software Engineering, Other Engineering
Canada · United States
Posted on Sunday, September 10, 2023
About Modular
We believe that AI is a net positive force in the world. Our vision and mission are to help rebuild AI infrastructure to advance humanity and our environment. We will do whatever it takes to empower our customers, team, and company to benefit from that pursuit. You can read about our culture and careers here to understand how we work and what we value.
We are owners and advocates for the underlying technologies, developer platforms, product components, and infrastructure. These essential building blocks form the high-quality and coherent experiences our users expect. We aim to drive the pace of innovation for every AI/ML developer.
About the role:
At Modular, we are building a next generation AI/ML Cloud Platform that "just works" across cloud environments and hardware types. As an engineer on our Cloud Infrastructure Platform team, you will build the core infrastructure and self-service platform that enables the rapid development and growth of the Modular Cloud Platform. Join our world-leading AI infrastructure team and build a meticulously designed and engineered cloud AI infrastructure stack.
LOCATION: Candidates based in the US or Canada are welcome to apply. You can work out of one of our offices in Seattle, WA, or remotely from home.
What you will do:
Architect foundational parts of our cloud infrastructure, from account structure to networking to identity and access.
Build and operate a global cloud infrastructure across multiple providers.
Build and maintain a self-service automation platform for infrastructure and services, leveraging best-in-class tools to provide diverse and advanced capabilities.
Collaborate with engineering teams to provide platform support and identify areas for improvement across tooling, processes, and practices.
Define and promote security, reliability and resiliency practices throughout the organization.
What you bring to the table:
7+ years of experience developing and operating large scale cloud platforms, services and infrastructure across at least one major cloud environment (AWS, Azure or GCP).
Experience with implementing Infrastructure as Code and GitOps solutions (Terraform, Pulumi, Flux, Argo, etc.).
Experience with Linux, Docker, and Kubernetes.
Experience with at least one programming language (Go, Python etc.).
Experience cloud and application security best practices.
Knowledge of networking (DNS, IPv4/IPv6, TCP/UDP, TLS/HTTP/QUIC, etc.).
Familiarity with compliance (SOC2, etc.).
Experience using open source software components in production.
Devotion to quality and engineering excellence.
Strong written and verbal communication skills.
Strongly identifies with our core company cultural values.
The estimated base salary range for this role to be performed in the US, regardless of the state, is $180,000.00 - $253,000.00 USD. The salary for the successful applicant will depend on a variety of permissible, non-discriminatory job-related factors, which include but are not limited to education, training, work experience, business needs, or market demands. This range may be modified in the future. The total compensation for a candidate will also include annual target bonus, equity, and benefits, with equity making up a significant portion of your total compensation.
For candidates who fall outside of the listed requirements, we nevertheless encourage you to apply as we may have openings that are lower/higher level than the ones advertised.
What Modular brings to the table:
Amazing Team. We are a progressive and agile team with some of the industry's best engineering and product leaders.
Flexible Location. We want you to work where you are most productive and we are a remote-first company. We have offices in Palo Alto, CA and Seattle, WA for collaboration, and will open more next year.
World-class Benefits. In order to attract the best, we need to offer the best. Premier insurance plans, up to 5% 401k matching, very generous WFH setup stipends, flexible paid time off, and more are available to you! Please note that specific benefit packages may vary based on your location.
Competitive Compensation. We offer very strong compensation packages, including stock options. We want people to be focused on their best work and believe in tailoring compensation plans to meet the needs of our workforce.
Team Building Events. We organize regular team onsites and local meetups in different cities.
Working at Modular will enable you to grow quickly as you work alongside incredibly motivated and talented people who have high standards, possess a growth mindset, and a purpose to truly change the world.
Modular is proud to emphasize an equal opportunity, safe environment for people to do their best work. Modular is an affirmative action employer. We are committed to providing equal employment opportunities regardless of race, color, ancestry, religion, sex, national origin, sexual orientation, age, citizenship, marital status, disability, gender identity, or Veteran status. We also consider qualified applicants regardless of criminal histories, consistent with legal requirements.
If you require reasonable accommodations to participate in the interview process, please let your recruiter know, and we will work with you to meet your needs in compliance with the ADA.
This employer participates in E-Verify and will provide the federal government with your Form I-9 information to confirm that you are authorized to work in the U.S. If E-Verify cannot confirm that you are authorized to work, this employer is required to give you written instructions and an opportunity to contact Department of Homeland Security (DHS) or Social Security Administration (SSA) so you can begin to resolve the issue before the employer can take any action against you, including terminating your employment. Employers can only use E-Verify once you have accepted a job offer and completed the Form I-9.