Mojo Kernel Engineer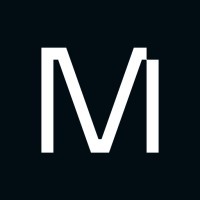 Modular
Canada · United States
Posted on Thursday, July 6, 2023
About Modular
We believe that AI is a net positive force in the world. Our vision and mission are to help rebuild AI infrastructure to advance humanity and our environment. We will do whatever it takes to empower our customers, team, and company to benefit from that pursuit. You can read about our culture and careers here to understand how we work and what we value.
We are owners and advocates for the underlying technologies, developer platforms, product components, and infrastructure. These essential building blocks form the high-quality and coherent experiences our users expect. We aim to drive the pace of innovation for every AI/ML developer.
About the role:
ML developers today face significant friction in taking trained models into deployment. They work in a highly fragmented space, with incomplete and patchwork solutions that require significant performance tuning and non-generalizable/ model-specific enhancements. At Modular, we are building the next generation AI platform that will radically improve the way developers build and deploy AI models.
A core part of this offering is providing a platform that allows developers reuse deployment specific tuning and enhancements across model families and frameworks. As an AI Kernel Engineer you will own developing and tuning performance libraries for AI models. You will develop kernels and algorithms to increase performance of kernels, reduce the activation volumes, speedup data pre- and post-processing, and in general increase the end-to-end performance of the model.
LOCATION: This role is based out of North America. You can work out of one of our offices in Seattle, WA, or remotely from home.
What you will do:
Design and optimize high-performance ML numeric and data manipulation kernels/operators.
Utilize low-level C/C++/Assembly programming to achieve state of the art performance. Your work will also entail potentially introducing new novel compiler and tools support.
Work with compiler, framework, runtime and performance teams to deliver end-to-end performance that fully utilizes today's complex server and mobile systems.
Collaborate with architects and hardware engineers to co-design future accelerators, including ISA for new hardware features and evolving ISA.
Collaborate with machine learning researchers to guide system development for future ML trends.
What you bring to the table:
6+ years of relevant work experience.
In-depth knowledge of C++ and low-level (micro)architectural performance is required.
2+ years of experience working on complex code and systems.
Experience with HPC programming and accelerator languages such as CUDA, OpenCL, SYCL, etc.
Experience with performance modeling and performance data analysis.
Understanding of Parallelization techniques for ML / HPC Acceleration.
Deep interest in machine learning technologies and use cases.
Creativity and curiosity for solving complex problems, a team-oriented attitude that enables you to work well with others, and alignment with our culture.
The estimated base salary range for this role to be performed in the US, regardless of the state, is $180,000.00 - $253,000.00 USD. The salary for the successful applicant will depend on a variety of permissible, non-discriminatory job-related factors, which include but are not limited to education, training, work experience, business needs, or market demands. This range may be modified in the future. The total compensation for a candidate will also include annual target bonus, equity, and benefits, with equity making up a significant portion of your total compensation.
For candidates who fall outside of the listed requirements, we nevertheless encourage you to apply as we may have openings that are lower/higher level than the ones advertised.
What Modular brings to the table:
Amazing Team. We are a progressive and agile team with some of the industry's best engineering and product leaders.
Flexible Location. We want you to work where you are most productive and we are a remote-first company. We have offices in Palo Alto, CA and Seattle, WA for collaboration, and will open more next year.
World-class Benefits. In order to attract the best, we need to offer the best. Premier insurance plans, up to 5% 401k matching, very generous WFH setup stipends, flexible paid time off, and more are available to you! Please note that specific benefit packages may vary based on your location.
Competitive Compensation. We offer very strong compensation packages, including stock options. We want people to be focused on their best work and believe in tailoring compensation plans to meet the needs of our workforce.
Team Building Events. We organize regular team onsites and local meetups in different cities.
Working at Modular will enable you to grow quickly as you work alongside incredibly motivated and talented people who have high standards, possess a growth mindset, and a purpose to truly change the world.
Modular is proud to emphasize an equal opportunity, safe environment for people to do their best work. Modular is an affirmative action employer. We are committed to providing equal employment opportunities regardless of race, color, ancestry, religion, sex, national origin, sexual orientation, age, citizenship, marital status, disability, gender identity, or Veteran status. We also consider qualified applicants regardless of criminal histories, consistent with legal requirements.
This employer participates in E-Verify and will provide the federal government with your Form I-9 information to confirm that you are authorized to work in the U.S. If E-Verify cannot confirm that you are authorized to work, this employer is required to give you written instructions and an opportunity to contact Department of Homeland Security (DHS) or Social Security Administration (SSA) so you can begin to resolve the issue before the employer can take any action against you, including terminating your employment. Employers can only use E-Verify once you have accepted a job offer and completed the Form I-9.