Technical Writer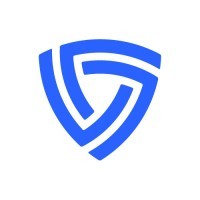 Mark43
Marketing & Communications, IT
Remote
Posted on Thursday, November 2, 2023
Mark43 is approved to hire in 39 states, including AL, AZ, CA, CO, CT, DC, DE, FL, GA, IL, IN, IA, KS, KY, LA, MA, MD, ME, MI, MN, NE, NH, NJ, NM, NY, NC, OH, OR, PA, SC, SD, TN, TX, UT, VA, VT, WA, WV, and WI. Before applying to a remote role, please ensure that you are able to perform the position in one of the states listed above. State locations and specifics are subject to change as our hiring requirements shift.
Mark43's mission is to empower communities and their governments with new technologies that improve the safety and quality of life for all. We build powerful, scalable, and elegant software that sets a new standard for law enforcement tools and technology. Our users are diverse, and we are therefore committed to embracing diversity of thought and experience within our team.
We're seeking a technical writer to help us deliver timely documentation for our clients as well as our internal team members. Our client-facing documentation helps our customers feel at ease navigating and using a new product and assists with smooth change management. Our internal documentation allows our team to know the more detailed ins and outs of the complex backbone of our platform while allowing non-technical staff to support our clients quickly and easily.
What you can expect to work on
Collaborating on writing bi-weekly release notes and feature guides.
Updating internal and external product documentation in our knowledge management tool.
Reading technical specifications and creating easy to read how-to documentation for both technical and non-technical users.
Tracking screenshots and keeping knowledge images up to date.
Maintaining existing document library and knowledge base(s).
Collaborating with the product and design teams on upcoming features and product documentation.
Proactive communication to client teams regarding document availability.
What we expect from you
2+ years of experience as a technical writer
Demonstrated ability to write software documentation for users with varying levels of technical understanding (beginner to advanced).
Experience leading a project or parts of a project from start to finish, prioritizing tasks and effectively communicating progress to relevant parties.
Ability to understand technical specifications and convert into product manuals.
Writing consistency - clarity of tone, formatting, and flow.
Ability to follow newly developed processes as well as suggest effective changes to existing processes.
Effective use of provided tools following company best practices.
What you can expect from us
Continuing training and opportunities to add responsibilities as we add new modules, products, and features.
Building mission critical and socially responsible software to enable first responders to better serve their communities.
Related job training, professional mentorship, and regular feedback with company leadership.
Opportunity to grow in this role and take on more responsibility.
Inclusive work environment with regular company-sponsored events and activities.
Competitive salary, company equity, and incredible benefits.
Mark43 is committed to the full inclusion of all qualified individuals. All qualified applicants will receive consideration for employment without regard to race, color, religion, sex disability, age, sexual orientation, gender identity, national origin, veteran status, or genetic information. As part of this commitment, we will ensure that persons with disabilities are provided reasonable accommodations. If reasonable accommodation is needed, please email recruiting@Mark43.com requesting the accommodation.