Native Mobile Engineer (iOS or Android) Intern- Canada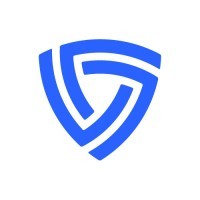 Mark43
Software Engineering
Toronto, ON, Canada
Posted on Thursday, October 19, 2023
Mark43 is approved to hire in 39 states, including AL, AZ, CA, CO, CT, DC, DE, FL, GA, IL, IN, IA, KS, KY, LA, MA, MD, ME, MI, MN, NE, NH, NJ, NM, NY, NC, OH, OR, PA, SC, SD, TN, TX, UT, VA, VT, WA, WV, and WI. Before applying to a remote role, please ensure that you are able to perform the position in one of the states listed above. State locations and specifics are subject to change as our hiring requirements shift.
Mark43's mission is to empower communities and their governments with new technologies that improve the safety and quality of life for all. We build powerful, scalable, and elegant software that sets a new standard for the tools upon which our first responders rely. Our users are diverse, and we are therefore committed to embracing diversity of thought and experience within our team
We are looking for a mobile developer (iOS and or Android) to join our team next summer 2024. You will be joining a team of 4 experienced mobile engineers to help augment the "Mark43 OnScene" application available on the App Store and Play Store. This internship is expected to be hybrid and will operate out of the city of Toronto. This is a 12-week internship, starting on June 4, 2024.
If you were part of our team, here are some things you would have done last week:
Worked in Kotlin (Android) or Swift UI (Apple)

Implemented Driver's License and VIN Scanning for OnScene Android

Researched how to best collect notes, pictures for officers on the field for OnScene iOS

Researched and spiked how to best surface critical information to our first responders i.e: push notifications on smart watch

Helped troubleshoot our CI CD for iOS
What we expect from you:
Demonstrate that you can work in either Kotlin or Swift

Showcase a personal (or school) mobile application you worked on

Familiarity with core internet technologies (REST, JSON, XML, HTTP, etc.)
What you can expect from us:
Mentorship from more experienced team members

Opportunities to learn and grow personally and professionally

Building mission critical and socially responsible software to enable first responders to better serve their communities

A workplace dedicated to supporting and bettering law enforcement, first responders, and other government agencies via mission critical software products

Working towards a worthwhile mission with a team of friendly and intelligent coworkers
We feel passionately about equal pay for equal work, and transparency in compensation is one vehicle to achieve that. The pay for this role is $35 CAD per hour.
Mark43 is committed to the full inclusion of all qualified individuals. All qualified applicants will receive consideration for employment without regard to race, color, religion, sex disability, age, sexual orientation, gender identity, national origin, veteran status, or genetic information. As part of this commitment, we will ensure that persons with disabilities are provided reasonable accommodations. If reasonable accommodation is needed, please email recruiting@Mark43.com requesting the accommodation.