Cybersecurity Architect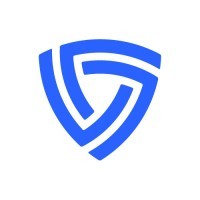 Mark43
IT
Remote
Posted on Saturday, August 19, 2023
Mark43 is approved to hire in 39 states, including AL, AZ, CA, CO, CT, DC, DE, FL, GA, IL, IN, IA, KS, KY, LA, MA, MD, ME, MI, MN, NE, NH, NJ, NM, NY, NC, OH, OR, PA, SC, SD, TN, TX, UT, VA, VT, WA, WV, and WI. Before applying to a remote role, please ensure that you are able to perform the position in one of the states listed above. State locations and specifics are subject to change as our hiring requirements shift.
Mark43's mission is to empower communities and their governments with new technologies that improve the safety and quality of life for all. We build powerful, scalable, and elegant software that sets a new standard for the tools upon which our first responders rely. Our users are diverse, and we are therefore committed to embracing diversity of thought and experience within our team.
We are looking for a Security Engineer to join our team. You will be responsible for architecting, implementing, and maintaining a Zero Trust framework at Mark43. As Government agencies have become increasingly more targeted by cyber security threats, you will help our customers ensure that their data and cloud systems are safe.
What You'll Do
If you were part of our team, here are some things you would have done last week:
Zero Trust Journey

Presented a Zero Trust roadmap to InfoSec leadership team
Maintained Zero Trust toolchain and technologies (zScaler, Adaptive Identity, etc)
Access Management, SaaS, and B2C Identity
Partnered with our Access Management team to build scalable Identity lifecycle capabilities for internal and external applications

Partnered with Engineering and Development teams to scale B2C Identity capabilities
Awareness and Security Champion
Educate knowledge workers and engineers on Zero Trust concepts (Segmentation, Secure Service Edge concepts, Auth-N and Auth-Z, etc.)
Led a diverse range of Security Engineering projects
Zero Trust controls to mitigate Insider Risk vectors

Zero Trust controls to support DLP efforts
Zero Trust controls to support and expand SASE Capabilities

Improved Employee Identity Experience
What You'll Need
We're looking for a Security Engineer with 5 years of professional experience in a zero trust environment. Previous experience at a software company is required, with a preference for B2B or B2G experience. The ideal candidate is coming from an organization with a mature zero trust strategy and can help implement best practices for zero trust at Mark43. Familiarity with the following tools is helpful – Zscaler, Azure AD / ENTRA, AWS Identity, Auth0/Okta.
People who thrive on our team also tend to share the following characteristics:
Humble, open, and curious.

Attentive, active listeners. You're interested in what others have to say and illustrate your interest with your actions.

Resilience. You do not shy away from challenging work and you proactively help your team solve problems.
Enthusiastic collaborators. You understand that the best outcomes are achieved through shared ownership, and seek to spread knowledge and expand participation rather than restrict it.

Comfortable with uncertainty. You know that sometimes problems and situations can't be simplified or fully understood, and are at ease working within this type of haziness.

Passionate about personal growth. You view mistakes as opportunities for learning, and want to grow as a designer, colleague, and person.

Eager to help others. You look for ways to provide support for more junior members of the team and develop cooperative working relationships
It is likely that the ideal candidate will have a Bachelors or Masters degree and relevant industry certifications. However we are a mission driven organization and we understand that experience is the greatest teacher, as such, individuals with information/cybersecurity backgrounds and relevant service experience (civil or defense) are encouraged to apply.
Our team is located in the Boston Metro area, however, this is a primarily remote role. Up to 5% travel may be required.
Mark43 is committed to the full inclusion of all qualified individuals. All qualified applicants will receive consideration for employment without regard to race, color, religion, sex disability, age, sexual orientation, gender identity, national origin, veteran status, or genetic information. As part of this commitment, we will ensure that persons with disabilities are provided reasonable accommodations. If reasonable accommodation is needed, please email recruiting@Mark43.com requesting the accommodation.