Sr. Financial Analyst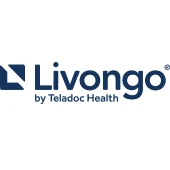 Livongo
IT, Accounting & Finance
United States · Remote
Posted on Saturday, November 11, 2023
Teladoc Health is a global, whole person care company made up of a diverse community of people dedicated to transforming the healthcare experience. As an employee, you're empowered to show up every day as your most authentic self and be a part of something bigger – thriving both personally and professionally. Together, let's empower people everywhere to live their healthiest lives.
Position Summary
The Sr. Finance Analyst, Operations Finance is a very highly visible role, and you will be at the forefront of driving the US COGS/COS and OPEX optimization by thoroughly analyzing Operations key metrics and performance drivers and communicating actionable insights to senior management. The ideal candidate is a highly cerebral and strategic leader who possesses an excellent understanding of forecasting and data driven actionable insights. She/he will partner with the Operations functions to forecast US COGS/COS and OPEX on a monthly basis as well as for the AOP and the LRP, help set targets, timely report and measure against targets, and drive optimization/value creation. The Sr. Finance Analyst, Operations Finance will be a trusted advisor who can thrive in a fast-paced dynamic environment.
Reporting to the Sr. Finance Manager, you will provide critical business intelligence and actionable financial insights that empower decision-making throughout the Company. In this role, you will use your analytical skills, thought leadership, business savvy, modeling, and forecasting chops to track and influence business performance and enhance our predictive and prescriptive capabilities. You will work at the intersection of finance and data analysis through a strategic lens - developing and maintaining financial information while helping steer the company through your analysis. You will regularly be collaborating alongside Operations, Product, HR, Data Science, FP&A, and T&D.
Role and Responsibilities
Partner with Operations to develop the monthly forecast, annual plan, and LRP for the US COGS/COS and OPEX and report to senior management with a very clear and thorough presentation on drivers, actionable insights, and risks and opportunities
Implement a proactive standardized and effective forecasting framework and review process with cross functional business partners.
Conduct "what-if" and scenario planning analysis
Analyze US visit SLA trends and timely communicate predictive insights and partner with cross functional business partners to make better decisions around provider capacity and optimize throughput
Work collaboratively within the Commercial Finance team as well as with cross-functional business partners such as Operations, Product, HR, Data Science, FP&A, and T&D.
Translate unstructured business problems into analytical framework. Apply framework to uncover insights and actionable recommendations. Ensure information and insights are being cascaded throughout the cross functional groups
Apply evidenced-based thinking and teach past learnings to influence decision making
Design advanced analytics strategy, derive, and communicate insights that inform key decisions and help optimize the business
Partner with Data Science to build standardized reports and dashboards in Tableau
Qualifications/Requirements
BS/BA degree in Finance, Accounting, or related field
Combination of strong financial planning, forecasting, and reporting experience – minimum of 5 years of experience.
Experience in building data and actionable insights driven scalable predictive COGS/COS and OPEX forecasting models
Proven experience with analyzing large amounts of financial and operational data to derive meaningful trends, map connections, and identify drivers of key P&L line items like COGS/COS and OPEX
Excellent oral and written communication and presentation skills
Must be able to very successfully partner with various stakeholder to produce a very robust and predictive US COGS/COS monthly, annual, and LRP forecast
Demonstrated ability to work in a matrixed environment with many cross-functional partners
Ability to understand and influence decisions of senior management
Is very organized, detail oriented, and efficient with time management.
Must be proficient with all Microsoft Office software with advanced PowerPoint and Excel skills
Proficiency with Tableau and Oracle is a plus
Flexibility for some travel
The base salary range for this position is $100,000 - $120,000. In addition to a base salary, this position is eligible for performance bonus, RSU's, and benefits (subject to eligibility requirements) listed here: Teladoc Health Benefits 2023. Total compensation is based on several factors including, but not limited to, type of position, location, education level, work experience, and certifications. This information is applicable for all full-time positions.
Why Join Teladoc Health?

A New Category in Healthcare: Teladoc Health is transforming the healthcare experience and empowering people everywhere to live healthier lives.

Our Work Truly Matters: Recognized as the world leader in whole-person virtual care, Teladoc Health uses proprietary health signals and personalized interactions to drive better health outcomes across the full continuum of care, at every stage in a person's health journey.

Make an Impact: In more than 175 countries and ranked Best in KLAS for Virtual Care Platforms in 2020, Teladoc Health leverages more than a decade of expertise and data-driven insights to meet the growing virtual care needs of consumers and healthcare professionals.

Focus on PEOPLE: Teladoc Health has been recognized as a top employer by numerous media and professional organizations. Talented, passionate individuals make the difference, in this fast-moving, collaborative, and inspiring environment.

Diversity and Inclusion: At Teladoc Health we believe that personal and professional diversity is the key to innovation. We hire based solely on your strengths and qualifications, and the way in which those strengths can directly contribute to your success in your new position.

Growth and Innovation: We've already made healthcare yet remain on the threshold of very big things. Come grow with us and support our mission to make a tangible difference in the lives of our Members.
As an Equal Opportunity Employer, we never have and never will discriminate against any job candidate or employee due to age, race, religion, color, ethnicity, national origin, gender, gender identity/expression, sexual orientation, membership in an employee organization, medical condition, family history, genetic information, veteran status, marital status, parental status or pregnancy.
Teladoc Health respects your privacy and is committed to maintaining the confidentiality and security of your personal information. In furtherance of your employment relationship with Teladoc Health, we collect personal information responsibly and in accordance with applicable data privacy laws, including but not limited to, the California Consumer Privacy Act (CCPA). Personal information is defined as: Any information or set of information relating to you, including (a) all information that identifies you or could reasonably be used to identify you, and (b) all information that any applicable law treats as personal information. Teladoc Health's Notice of Privacy Practices for U.S. Employees' Personal information is available at this link.