Gestor/a de autorizaciones médicas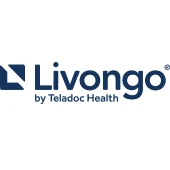 Livongo
Barcelona, Spain
Posted on Saturday, November 4, 2023
Teladoc Health International somos la marca líder en el mundo en asistencia sanitaria virtual. Nuestros servicios abarcan todo el espectro de necesidades de atención médica, desde simples hasta complejas. Conectamos a nuestros usuarios con la atención primaria, salud mental y experta.
La persona que se incorpore atenderá y gestionará de forma efectiva las peticiones del departamento de autorizaciones a través de medios telemáticos, ofreciendo un servicio de calidad al usuario y actuando de acuerdo a las exigencias del cliente y los estándares marcados por Teladoc Health International.
Funciones:
Atender las necesidades de los solicitantes.

Analizar las peticiones recibidas y decidir cómo iniciar el trámite.

Tramitar las solicitudes en el sistema para trasladarlas al equipo pertinente, de acuerdo a los protocolos establecidos por la compañía.

Ejecutar técnicamente la resolución médica, si lo anterior es correcto.

Informar a los solicitantes de la resolución de su caso.

Seguir y mantenerse actualizado de los protocolos internos de gestión, características particulares acordadas con las compañías y las políticas para cumplir con la ética de Teladoc Health International.
Requisitos:
- Estudios mínimos: FPI o Ciclo Formativo de Grado Medio.
- Experiencia de 6 meses en atención al cliente y/o atención telefónica.
Valorable:
Experiencia en entorno de centro de atención telefónica (Call Center).
Experiencia en sector sanitario.
Formación relacionada con el ámbito de la salud.
For a more detailed look at our company and values, visit our website at https://www.teladochealth.com/
At Teladoc Health we thrive on difference and individuality. Teladoc Health is proud to be an equal opportunity workplace and is an affirmative action employer. We are committed to equal employment opportunity regardless of race, color, ancestry, religion, sex, national origin, sexual orientation, age, citizenship, marital status, disability, gender identity or Veteran status.