Data Engineer III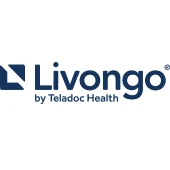 Livongo
Data Science
Mumbai, Maharashtra, India
Posted on Thursday, November 2, 2023
Teladoc Health is a global, whole person care company made up of a diverse community of people dedicated to transforming the healthcare experience. As an employee, you're empowered to show up every day as your most authentic self and be a part of something bigger – thriving both personally and professionally. Together, let's empower people everywhere to live their healthiest lives.
Summary of Position
Simply stated, Teladoc Health exists to empower people with chronic conditions to live better and healthier lives. This is your chance to help to build and scale Teladoc Health's data platform during a time of tremendous growth and product expansion.
Essential Duties and Responsibilities
Management of cloud core services; networks topologies, storage, load balancing, virtual machines, databases, containers, messaging, server-less, logging and monitoring
DevOps with infrastructure as code, including: Hashi Corp Terraform, Git and Jenkins
Configuration of security controls, including: Firewalls, Policy, ACLS, IAM, Encryption, etc.
Designing, deploying, and supporting Active Directory and Azure AD related technologies (SSO, SCIM, Intune)
Configuration, management, and monitoring of Azure Cloud Adoption Framework technologies, Microsoft 365 E5 technologies, and Microsoft Exchange Online
Identitying and authentication (Active Directory, ADFS, Azure AD, Conditional Access and SSO)
Train other data engineers in best practices in maintaining the production environment.
Partner with Data Science, Backend Engineering and Product Management to build and expand new features throughout a full product lifecycle.
Establish best coding practices, team culture and architectural reviews.
Maintain the availability of the production environment on a rotational basis.
Supervisory Responsibilities
No
Qualifications Expected for Position
BS degree in Engineering, Computer Science or a related field. In lieu of degree, relevant work experience and/or trade school is acceptable.
5 years of experience specializing in Microsoft Azure technologies
Excellent knowledge of Microsoft Azure, Delta lake & Databricks
Knowledge of Infrastructure-as-Code (IaC) and Configuration-as-Code (CaaC)
Hands-on experience with automation/monitoring tools (e.g. Terraform, GitHub Actions, etc.).
Experience in the deployment and implementation of Microsoft solutions.
Extensive knowledge of the Microsoft Azure Cloud Adoption Framework (Certified Azure Admin Associate)
Solid problem solving and time management skills
Great interpersonal skills
Excellent communication skills (Written and verbal)
Strong attention to detail
Highly organized
Why Join Teladoc Health?

A New Category in Healthcare: Teladoc Health is transforming the healthcare experience and empowering people everywhere to live healthier lives.

Our Work Truly Matters: Recognized as the world leader in whole-person virtual care, Teladoc Health uses proprietary health signals and personalized interactions to drive better health outcomes across the full continuum of care, at every stage in a person's health journey.

Make an Impact: In more than 175 countries and ranked Best in KLAS for Virtual Care Platforms in 2020, Teladoc Health leverages more than a decade of expertise and data-driven insights to meet the growing virtual care needs of consumers and healthcare professionals.

Focus on PEOPLE: Teladoc Health has been recognized as a top employer by numerous media and professional organizations. Talented, passionate individuals make the difference, in this fast-moving, collaborative, and inspiring environment.

Diversity and Inclusion: At Teladoc Health we believe that personal and professional diversity is the key to innovation. We hire based solely on your strengths and qualifications, and the way in which those strengths can directly contribute to your success in your new position.

Growth and Innovation: We've already made healthcare yet remain on the threshold of very big things. Come grow with us and support our mission to make a tangible difference in the lives of our Members.
As an Equal Opportunity Employer, we never have and never will discriminate against any job candidate or employee due to age, race, religion, color, ethnicity, national origin, gender, gender identity/expression, sexual orientation, membership in an employee organization, medical condition, family history, genetic information, veteran status, marital status, parental status or pregnancy.