Bilingual Mental Health Member Advocate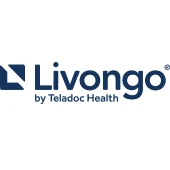 Livongo
Legal
Remote · Canada
Posted on Thursday, November 2, 2023
Teladoc Health is a global, whole person care company made up of a diverse community of people dedicated to transforming the healthcare experience. As an employee, you're empowered to show up every day as your most authentic self and be a part of something bigger – thriving both personally and professionally. Together, let's empower people everywhere to live their healthiest lives.
(This is a 100% remote position - the full flexibility to work from home!)
The Opportunity
As the world leader in virtual care, Teladoc Health is passionate about taking care of people. We have been providing care in Canada for over two decades to more than 9 million Canadians and 85,000 plan sponsors. We deliver care across 175 countries (over 51 million members globally), living our mission to empower all people to live their healthiest lives by transforming the healthcare experience. Levering digital technology, we provide whole-person care that spans every stage in a person's health journey from wellness and prevention to acute care to complex healthcare needs. Our Canadian team has doubled in size over the last two years, and our growth is expected to rapidly continue as we transcend the landscape of future healthcare.
Position Summary
The Bilingual Mental Health Member Advocate (French/English required) is a key player on a cross-functional team comprised of medical coordinators and regulated healthcare professionals such as nurses, social workers, occupational therapists, psychiatrists and psychologists that is responsible for the delivery of clinical support and case management for members with mental health challenges and/or related symptoms. The Mental Health Member Advocate will ensure clinical quality and the highest level of member satisfaction while working directly with the member to implement and measure progress against action plans.
This is an ideal role for a healthcare professional with a Mental Health background (Registered Nurses, Social Workers, Occupational Therapists, etc.), who wants to join an exciting global mission to transform future healthcare!
Role and Responsibilities
Serve as the case manager for members during their Mental Health program participation, ensuring the highest possible member experience and proactive communication on case progression and next steps.
Obtain a comprehensive health history by leading members through an intake assessment to capture all relevant data about their current condition and health history using a bio-psycho-social model.
Contribute to completing outcome measures and assessment questionnaires such as assessment inventories/tests as directed by psychology and psychiatry experts on Teladoc's team.
Facilitate expedited procurement of member medical records.
Schedule treatment action plan report discussions between members and Teladoc clinicians.
Assist members to implement treatment, identifying best path to care as recommended in expert action plan report.
Provide technical and case support to Teladoc clinicians.
Meet defined service level standards for case progression, overall quality, and member satisfaction.
Ensure compliance with privacy legislation such as the Personal Information Protection and Electronic Documents Act (PIPEDA) and Personal Health Information Protection Act (PHIPA).
Utilize technology to ensure case coordination and integrity of information documenting all internal and external communications (verbal and written)
Provide training and education to members, third party and internal partners on a variety of subjects, from administrative tasks such as how to use video conferencing tools to more in-depth topics, such as how the Mental Health program works.
Assist in building the company's network of quality mental health community resources and partners.
Liaise with third party partners to ensure a seamless case management process with measurable outcomes and metrics.
Perform other duties, as directed.
Skill Requirements/Preferences
*** Candidate must have mental/behavioral health field experience ***
Bachelor's Degree of Nursing is required and in good standing with governing College
Must be fully bilingual French & English
3-5+ years' experience in a professional office environment required; hospital, physician practice, or other medical environment preferred.
Experience working in the mental/behavioral health field and knowledge of the mental health system
Demonstrated knowledge of relevant policies and legislation surrounding mental health.
Overall expert knowledge of mental health and addiction services.
Bilingual French/English is preferred but not required
Knowledge and experience in both physical and mental health, bio-psycho-social model, determinants of health, mood disorders and respective treatment plans, prevention and functional aspects of disability, assessment methods and techniques.
Advanced assessment and diagnostic reasoning skills.
Proven ability to work effectively as part of a multidisciplinary team and demonstrate competence in performance of the facilitator/care coordinator role, case management, clinical assessment and intervention and documentation of care.
Proficiency in report writing and ability to summarize and synthesize reports.
Exceptional networker or resourceful researcher (i.e. identifying partners, providers, etc.).
Demonstrated ability to manage cases and multiple projects in parallel.
Proven excellent interpersonal skills and effective oral/written communication skills.
Demonstrated excellent organizational, problem-solving, decision-making, conflict resolution and critical thinking abilities.
Ability to work independently but recognize when escalation is warranted.
Ability to adapt to a fast-paced work environment in a growing company with expanding service lines and client base.
Competent using office productivity software (Microsoft Excel, Word, Outlook, PowerPoint, Adobe Acrobat), EMR's and browser-based software applications to search for information and enter data.
Why Join Teladoc Health?

A New Category in Healthcare: Teladoc Health is transforming the healthcare experience and empowering people everywhere to live healthier lives.

Our Work Truly Matters: Recognized as the world leader in whole-person virtual care, Teladoc Health uses proprietary health signals and personalized interactions to drive better health outcomes across the full continuum of care, at every stage in a person's health journey.

Make an Impact: In more than 175 countries and ranked Best in KLAS for Virtual Care Platforms in 2020, Teladoc Health leverages more than a decade of expertise and data-driven insights to meet the growing virtual care needs of consumers and healthcare professionals.

Focus on PEOPLE: Teladoc Health has been recognized as a top employer by numerous media and professional organizations. Talented, passionate individuals make the difference, in this fast-moving, collaborative, and inspiring environment.

Diversity and Inclusion: At Teladoc Health we believe that personal and professional diversity is the key to innovation. We hire based solely on your strengths and qualifications, and the way in which those strengths can directly contribute to your success in your new position.

Growth and Innovation: We've already made healthcare yet remain on the threshold of very big things. Come grow with us and support our mission to make a tangible difference in the lives of our Members.
At Teladoc Health we thrive on difference and individuality. Teladoc Health is proud to be an equal opportunity workplace and is an affirmative action employer. We are committed to equal employment opportunity regardless of race, color, ancestry, religion, sex, national origin, sexual orientation, age, citizenship, marital status, disability, gender identity or Veteran status.