Sr. Financial Analyst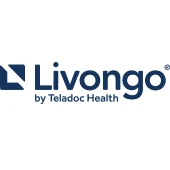 Livongo
IT, Accounting & Finance
Mumbai, Maharashtra, India
Posted on Thursday, November 2, 2023
Teladoc Health is a global, whole person care company made up of a diverse community of people dedicated to transforming the healthcare experience. As an employee, you're empowered to show up every day as your most authentic self and be a part of something bigger – thriving both personally and professionally. Together, let's empower people everywhere to live their healthiest lives.
The Opportunity
Teladoc Health is transforming how people access and experience healthcare. Recognized as the world leader in virtual care, we are partnering with over a thousand clients to serve hundreds of thousands (soon millions!) of people living with chronic conditions every day. Teladoc Health offers a whole person virtual care platform that empowers all people everywhere to live their healthiest lives by transforming the healthcare experience, from acute and primary care to chronic care, mental health, and specialty care. Our team of data scientists aggregate and interpret substantial amounts of health data and information to create actionable, personalized, and timely health signals for our members. This approach delivers better clinical and financial outcomes while creating a different and better healthcare experience for people everywhere.
The Senior Financial Analyst is a key member of the financial planning and analysis team. Core components of the role include partnering with budget owners to review analysis of monthly results vs. budget and incorporate feedback into the forecasting process, board presentation preparation, report writing, and data analysis to track and report on operational and financial metrics to drive business decisions. In addition, the role is a liaison between the FP&A team and other departments to facilitate cross-functional analysis to help provide operational and strategic level analysis for the leadership team and impact how we build our business to achieve outstanding results. This position reports to the VP, FP&A and serves as a trusted finance adviser for designated business leaders. The ideal candidate is a highly motivated, self-starter with integrity and the ability to work independently with agility to work on multiple priorities.
Responsibilities
Prepare monthly executive financial summary presentations and annual budget board presentations
Collaborate with accounting during monthly / quarterly close to review and ensure accuracy
Analyze actual versus budget and prepare to present flux / trend analysis to business leaders
Drive solid operating cadence and financial discipline across monthly, quarterly, and annual forecasts and planning
Build strong relationships and influence business decisions with leaders across R&D and Products organizations
Define and report KPIs to assess investment level and ROI across the product portfolio
Evaluate operating and financial trends to identify opportunities and offer recommendations to improve efficiency and performance
Develop data-driven financial models with scenario analyses for short- and long-range planning with focus on resource allocation and long-term financial planning
Partner with R&D and Product to perform cost analysis, margin analysis, and overall economics for new products, features or bundles
Develop and maintain scalable, ad-hoc models and reports to solve complex business challenges
Assist in initiatives to centralize data for more streamlined reporting and analytics
Contribute to process improvement initiatives and identify requirements for enhancements to existing systems and workflow; automate processes as possible
Work directly with the Information Management team to ensure and maintain the accuracy and timeliness of non-financial metrics for reporting of KPIs and various other internal customers
Aid in the development and improvement of team members' knowledge and skills of existing and future financial software and processes
Query and manipulate data from various systems to reconcile discrepancies, identify root causes & trends, and summarize findings for leadership
Perform various ad hoc analyses on the business across stated strategic priorities and metrics
Candidate Profile
Bachelor's degree required, preferably in finance, accounting, or business administration
4 - 6 years of relevant work experience as a corporate financial analyst, business analyst, investment banking analyst, or management consultant
Highly organized and process-oriented; strong attention to detail with creative problem-solving skills
Self-starter; knows how and when to escalate
Demonstrated ability to coordinate information across multiple business units and build effective business relationships within an organization
Fluent understanding of P&L dynamics and unit economics
Ability to demonstrate poise and professionalism in front of senior leaders
Understand the value of producing clean work product, even for internal purposes
Strong team player skills with the ability to work harmoniously in a diverse workforce
Strong Excel-based modelling skills
Proven analytical and inquisitive work style with a keen attention to detail – but also ability to see the big picture
Ability to interact with and present data to senior management team and business unit leaders
Ability to manage & prioritize multiple projects in order to meet deadlines
Strong interpersonal skills and professional demeanor
Ability to communicate well verbally and in writing
Ability to work in a fast-paced environment that promotes communication of team members
Why Join Teladoc Health?

A New Category in Healthcare: Teladoc Health is transforming the healthcare experience and empowering people everywhere to live healthier lives.

Our Work Truly Matters: Recognized as the world leader in whole-person virtual care, Teladoc Health uses proprietary health signals and personalized interactions to drive better health outcomes across the full continuum of care, at every stage in a person's health journey.

Make an Impact: In more than 175 countries and ranked Best in KLAS for Virtual Care Platforms in 2020, Teladoc Health leverages more than a decade of expertise and data-driven insights to meet the growing virtual care needs of consumers and healthcare professionals.

Focus on PEOPLE: Teladoc Health has been recognized as a top employer by numerous media and professional organizations. Talented, passionate individuals make the difference, in this fast-moving, collaborative, and inspiring environment.

Diversity and Inclusion: At Teladoc Health we believe that personal and professional diversity is the key to innovation. We hire based solely on your strengths and qualifications, and the way in which those strengths can directly contribute to your success in your new position.

Growth and Innovation: We've already made healthcare yet remain on the threshold of very big things. Come grow with us and support our mission to make a tangible difference in the lives of our Members.
As an Equal Opportunity Employer, we never have and never will discriminate against any job candidate or employee due to age, race, religion, color, ethnicity, national origin, gender, gender identity/expression, sexual orientation, membership in an employee organization, medical condition, family history, genetic information, veteran status, marital status, parental status or pregnancy.