International Senior Accountant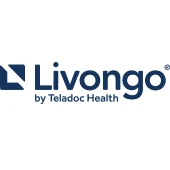 Livongo
Accounting & Finance
Barcelona, Spain
Posted on Thursday, November 2, 2023
About us
Teladoc Health is transforming how people access and experience healthcare. Recognized as the world leader in virtual care, Teladoc Health directly delivers millions of medical visits across 175 countries each year through the Teladoc Health Medical Group and enables millions of patient and provider touchpoints for thousands of hospitals, health systems and physician practices globally.
As Teladoc Health continues to increase its global reach and expand our ability to provide virtual care across the world, we are looking for an International Senior Accountant for our International headquarters entity based in Barcelona.
Position Summary
We are looking for our International Senior Finance Accountant who will be responsible for day-to-day accounting and tax, timely monthly closings, reporting and yearly financial statements elaboration and review. Reporting directly to International Head of Controlling and dotted line to International Accounting Supervisor and dotted line to Finance Manager.
Role and Responsibilities
Preparing and posting GL and tax accounting journals.

Ensure that the Travel Expenses comply with the company policies.

Prepare monthly and quarterly reporting package submissions on a tight deadline (WD3).

PL and BS: monthly, quarterly and year to date variance analysis; Actuals vs AOP analysis.

Support local annual statutory accounts review.

Liaise with external local advisors and auditors' requirements.

Constant contact with international cross-departments and external third parties.

Support on finance projects transformation.

Develop and document business processes and accounting policies to maintain and strengthen internal controls (leveraging on IT tools).

Compliance with company procedures in general, mainly regarding cost control and Sarbanes-Oxley internal controls (SOX).
The skills and personal characteristics of the successful candidate will include:
Bachelors Degree in Finance / Economics / Administration and Business Management degree.
5+ years of proven working experience in billing, accounts receivable or accounting department.
Prior Big 4 accounting firm experience is a plus.
Strong technical accounting knowledge.
Experience with international entities, statutory reporting.
Fluent in English and Spanish in both written and verbal form.
Proficient Microsoft Office knowledge and skills is recommended.
Oracle is recommended and highly valued.
Detail oriented with superior critical thinking and analytical skills.
Why Join Teladoc Health?
A New Category in Healthcare: Teladoc Health is transforming the healthcare experience and empowering people everywhere to live healthier lives.
Our Work Truly Matters: Recognized as the world leader in whole-person virtual care, Teladoc Health uses proprietary health signals and personalized interactions to drive better health outcomes across the full continuum of care, at every stage in a person's health journey.
Make an Impact: In more than 175 countries and ranked Best in KLAS for Virtual Care Platforms in 2020, Teladoc Health leverages more than a decade of expertise and data-driven insights to meet the growing virtual care needs of consumers and healthcare professionals.
Focus on PEOPLE: Teladoc Health has been recognized as a top employer by numerous media and professional organizations. Talented, passionate individuals make the difference, in this fast-moving, collaborative, and inspiring environment.
Diversity and Inclusion: At Teladoc Health we believe that personal and professional diversity is the key to innovation. We hire based solely on your strengths and qualifications, and the way in which those strengths can directly contribute to your success in your new position.
Growth and Innovation: We've already made healthcare yet remain on the threshold of very big things. Come grow with us and support our mission to make a tangible difference in the lives of our Members.