Director, FP&A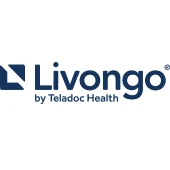 Livongo
purchase, harrison, ny, usa
Posted on Thursday, November 2, 2023
Teladoc Health is a global, whole person care company made up of a diverse community of people dedicated to transforming the healthcare experience. As an employee, you're empowered to show up every day as your most authentic self and be a part of something bigger – thriving both personally and professionally. Together, let's empower people everywhere to live their healthiest lives.
Position Summary
The FP&A Director will support strategic and long-term planning. They will understand the drivers of the business and provide visibility to leadership on the Company's performance through reporting of metrics, financials, and insights. Success in this role means providing insights that grow the top line, drive efficiency, and cut costs, and creating better alignment across the organization.
Role and Responsibilities
Leads and drives the long range planning process. Sets and manages the schedule and process. Owns and understands the results.
Support the treasury management function including the forecasting of cash flow
Organize and manage delivery of content for quarterly business reviews (QBR's)
Run ad-hoc analysis aimed at providing business insights to help senior management with decision making
Clearly understands drivers of the business; can develop scenario models; can identify opportunities for investments and for cost reductions.
Owns and manages the preparation of incentive compensation plans. Work with HR to define the plan. Monitors and calculates the results throughout the year.
Manager, coach & develop Sr. Financial Analyst.
Qualifications
Bachelor's degree
MBA and/or CPA, preferred
10+ years of experience
Strong Excel and modeling skills required
Working with an ERP system required, including the ability to download information
Self-starter, that is a leader and driver within the organization. This person will influence others to drive a successful and timely delivery of analysis and reporting
A mindset and focus on continuous improvement with new analysis and ways to think about the business.
Has attention to detail and checks and monitors their work output.
Can multi task on multiple items in support of regular cadence of reporting and ad-hoc analyses.
The base salary range for this position is $151,000 - $185,000. In addition to a base salary, this position is eligible for performance bonus, RSU's, and benefits (subject to eligibility requirements) listed here: Teladoc Health Benefits 2023. Total compensation is based on several factors including, but not limited to, type of position, location, education level, work experience, and certifications. This information is applicable for all full-time positions.
Why Join Teladoc Health?

A New Category in Healthcare: Teladoc Health is transforming the healthcare experience and empowering people everywhere to live healthier lives.

Our Work Truly Matters: Recognized as the world leader in whole-person virtual care, Teladoc Health uses proprietary health signals and personalized interactions to drive better health outcomes across the full continuum of care, at every stage in a person's health journey.

Make an Impact: In more than 175 countries and ranked Best in KLAS for Virtual Care Platforms in 2020, Teladoc Health leverages more than a decade of expertise and data-driven insights to meet the growing virtual care needs of consumers and healthcare professionals.

Focus on PEOPLE: Teladoc Health has been recognized as a top employer by numerous media and professional organizations. Talented, passionate individuals make the difference, in this fast-moving, collaborative, and inspiring environment.

Diversity and Inclusion: At Teladoc Health we believe that personal and professional diversity is the key to innovation. We hire based solely on your strengths and qualifications, and the way in which those strengths can directly contribute to your success in your new position.

Growth and Innovation: We've already made healthcare yet remain on the threshold of very big things. Come grow with us and support our mission to make a tangible difference in the lives of our Members.
As an Equal Opportunity Employer, we never have and never will discriminate against any job candidate or employee due to age, race, religion, color, ethnicity, national origin, gender, gender identity/expression, sexual orientation, membership in an employee organization, medical condition, family history, genetic information, veteran status, marital status, parental status or pregnancy.