Category Manager - Software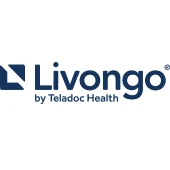 Livongo
United States · Remote
Posted on Thursday, November 2, 2023
Teladoc Health is a global, whole person care company made up of a diverse community of people dedicated to transforming the healthcare experience. As an employee, you're empowered to show up every day as your most authentic self and be a part of something bigger – thriving both personally and professionally. Together, let's empower people everywhere to live their healthiest lives.
Position Summary
As a key member of Supply Chain Operations, the Category Manager - Software will be directly responsible for driving all aspects of day-to-day S2P/P2P supported purchasing with emphasis on lifecycle throughput and SLA, including but not limited to, validating Quality Assurance prerequisites for contract execution and Contract/Order generation. The Category Manager - Software will be keenly focused on maximizing savings and optimizing Teladoc Health's supplier base. This role will be integrating closely with our Supplier Sourcing & Management/Compliance teams to ensure the seamless onboarding and compliance screening of suppliers. Supporting responsibilities include administering all aspects of S2P/P2P throughput, including managing supplier relationships, qualifying business use cases, and securing all pertinent documentation & audit records ahead of contract/signature executions.
This will be a highly visible role within our organization, as you will collaborate with key stakeholders and business leaders to ensure contract delivery and deadlines for business continuity. You will be keenly focused on continually improving our SLA with internal business partners and external suppliers.
Role and Responsibilities
The Category Manager - Software will be responsible for operating within Teladoc Health's core Sourcing competencies, with emphasis on managing SLA over the S2P/P2P life cycle, consolidating Teladoc Health's supplier base, and generating savings via cost optimization methodologies and maintaining supporting performance metrics.
In order to effectively maximize savings and optimize Teladoc Health's global supplier base, the Category Manager will partner with business teams across the organization to qualify use case(s), negotiate commercial terms, ensure compliance requirements, and maintain internal service levels to the business.
Core attributes that will help ensure your success include strong organizational, communication, and project management skills, with the ability to manage multiple simultaneous projects. Being able to share/present information clearly (to multiple different exec levels) would also be desired.
Core Responsibilities:
Identify and execute strategic sourcing strategies, best practices, and initiatives
Direct and coordinate all sourcing and contracting initiatives within assigned software product categories including: negotiation of key business terms, ongoing portfolio and contract maintenance, resolution of on-contract pricing issues and ensuring contract term and condition compliance across various suppliers.
Conduct market and supplier research and assist in determining department and category sourcing strategies.
Initiate, direct and participate in cost reduction efforts for the organization in collaboration with key stakeholders.
Develop and manage positive relationships with internal and external parties.
Support software teams focused on product introductions to communicate and guide decisions in line with department contracting and sourcing strategies.
Demonstrate a comprehensive understanding of business requirements and category ownership by creating and defending category strategies and decisions with analytics
Manage new and existing suppliers, maintaining productive, on-going relationships.
Execute category sourcing strategies, including:

Develop and execute RFI's and RFP's
Document bid events
Collaborate with cross-functional teams to develop selection criteria and drive supplier selection
Conduct supplier negotiations
Gain alignment from stakeholders

Provide sourcing input to maximize leverage and optimize project design.
Lead teams to independently evaluate their best practices and adopt a value-driven mindset when sourcing and procuring new suppliers
Develop an overall cost reduction plan, managing category performance versus corporate savings goals and financial models
Drive consolidation of spend, seeking out synergies and cross-functional strategies across departments
Implement supplier management programs including metrics, performance goals, and improvement initiatives:

Maintain supplier score cards to measure performance against agreed-upon key performance indicators (KPI's)
Benchmark, track, and analyze annual performance metrics and sourcing trends against budget on a monthly basis
Report results to Sourcing team management and members of senior management

Serve as internal point of contact for supplier management and complaint resolution
Actively seek ways to streamline business processes, finding growth or change opportunities within the existing supply chain
Research and share industry category trends and best practices
Identify process improvements to increase efficiencies and maximize spend opportunity
Provide guidance to internal stakeholders on business initiatives and sourcing/procurement strategies
Develop relationships with senior leadership
Preferred Skills:
Budget Planning
Supplier Relationship Management
Contract negotiations without much legal guidance.
Good organization skills
Ability to support large/complex supplier deals potentially including Software, and Services integrated solutions with customer flow down requirements
Ability to interact with and present up to Director/VP Levels.
Any of the following certifications is a plus: Certified Professional in Supply Management (CPSM), Certified member of the Chartered Institute of Procurement and Supply (MCIPS), Certified Purchasing Manager (CPM) from the Institute of Supply Chain Management (ISM), Project Management Professional (PMP) from the Project Management Institute.
Minimal travel required up to 25%
Skill Requirements/Preferences
7+ years of relevant Sourcing and supplier management experience.
Demonstrated business integrity and ability to ensure deadlines are met, including re-establishing priorities as necessary.
Excellent organizational, written, and oral communication skills – an ability to learn & leverage various tools and systems independently
Proven ability to work well and collaboratively with multiple internal business partners or departments to ensure team goals are achieved.
Experience working with Sourcing lifecycles, and a deep knowledge of Sourcing best practices.
Experience developing and executing contracts.
Experience collaborating with internal and external resources
Experience managing process and projects within established deadlines/budgets
Demonstrated ability to manage multiple simultaneous projects requiring frequent communication, organization/time management and problem-solving skills
Strong computer skills including Microsoft Word, Excel, and PowerPoint is required. Familiarity with S2P/P2P software platforms, spend analysis, should-cost modeling and performance metrics reporting.
Education Requirements
A Bachelor's Degree in Business Management, Supply Chain Management, Engineering or related field of study from an accredited university or 7+ years of Sourcing/Procurement plus Supplier Management work experience required.
The base salary range for this position is $145,000K-$160,000K. In addition to a base salary, this position is eligible for performance bonus, RSU's, and benefits (subject to eligibility requirements) listed here: Teladoc Health Benefits 2023. Total compensation is based on several factors including, but not limited to, type of position, location, education level, work experience, and certifications. This information is applicable for all full-time positions.
Why Join Teladoc Health?

A New Category in Healthcare: Teladoc Health is transforming the healthcare experience and empowering people everywhere to live healthier lives.

Our Work Truly Matters: Recognized as the world leader in whole-person virtual care, Teladoc Health uses proprietary health signals and personalized interactions to drive better health outcomes across the full continuum of care, at every stage in a person's health journey.

Make an Impact: In more than 175 countries and ranked Best in KLAS for Virtual Care Platforms in 2020, Teladoc Health leverages more than a decade of expertise and data-driven insights to meet the growing virtual care needs of consumers and healthcare professionals.

Focus on PEOPLE: Teladoc Health has been recognized as a top employer by numerous media and professional organizations. Talented, passionate individuals make the difference, in this fast-moving, collaborative, and inspiring environment.

Diversity and Inclusion: At Teladoc Health we believe that personal and professional diversity is the key to innovation. We hire based solely on your strengths and qualifications, and the way in which those strengths can directly contribute to your success in your new position.

Growth and Innovation: We've already made healthcare yet remain on the threshold of very big things. Come grow with us and support our mission to make a tangible difference in the lives of our Members.
As an Equal Opportunity Employer, we never have and never will discriminate against any job candidate or employee due to age, race, religion, color, ethnicity, national origin, gender, gender identity/expression, sexual orientation, membership in an employee organization, medical condition, family history, genetic information, veteran status, marital status, parental status or pregnancy.
Teladoc Health respects your privacy and is committed to maintaining the confidentiality and security of your personal information. In furtherance of your employment relationship with Teladoc Health, we collect personal information responsibly and in accordance with applicable data privacy laws, including but not limited to, the California Consumer Privacy Act (CCPA). Personal information is defined as: Any information or set of information relating to you, including (a) all information that identifies you or could reasonably be used to identify you, and (b) all information that any applicable law treats as personal information. Teladoc Health's Notice of Privacy Practices for U.S. Employees' Personal information is available at this link.