QA Lead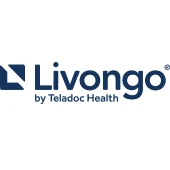 Livongo
Quality Assurance
Barcelona, Spain
Posted on Thursday, November 2, 2023
At Teladoc Health, we're transforming the lives of people through whole person virtual care. You'll have the benefit to positively impact the lives of hundreds of thousands (soon millions!) of people through personalized interventions to the right person at the right time.
We are seeking an experienced QA Lead to join our team and take charge of leading our QA department. You will be responsible for overseeing the QA processes, including test planning and execution, test case development, requirements evaluation, and risk management. Your leadership skills will be essential in managing and guiding the QA team towards achieving high-quality standards in our software projects.
Role and Responsibilities:
-Lead and manage QA processes, including test planning, execution, test case development, requirements evaluation, and risk management.
-Demonstrate strong leadership abilities in managing and mentoring the QA team.
-Possess knowledge of automated testing, including the use of testing frameworks, programming languages, and other automation-related tools (e.g., monitoring).
-Evaluate and select appropriate automation tools and technologies for different platforms.
-Design and implement a scalable and maintainable automation framework that efficiently and effectively automates manual tests.
-Demonstrate expertise in observability, monitoring, and APM (Application Performance Monitoring).
-Proactively collaborate in refinement sessions to define functionalities, including acceptance criteria.
-Work closely with various Product Owners to maintain a clear understanding of the product roadmap.
-Responsible for the day-to-day basis for frontend web applications and mobile apps.
-Strong problem-solving skills and the ability to navigate and overcome challenges.
-Excellent communication and collaboration skills.
-Adept at observability, monitoring, and APM concepts.
Requirements:
-Prior experience in software projects with agile methodologies, preferably SaFe.
-Experience in leading and managing technical teams, preferably QA teams, of at least 5 individuals across different time zones.
-Experience Testing Backend platforms (API testing, etc).
-Experience in automated testing of web and mobile apps.
-Coding experience in any language.
-Proficiency in English (written and spoken).
-In-depth understanding of software testing methodologies and best practices.
For a more detailed look at our company and values, visit our website at https://www.teladochealth.com/
At Teladoc Health we thrive on difference and individuality. Teladoc Health is proud to be an equal opportunity workplace and is an affirmative action employer. We are committed to equal employment opportunity regardless of race, color, ancestry, religion, sex, national origin, sexual orientation, age, citizenship, marital status, disability, gender identity or Veteran status.