Sr. Project Manager- Value Based Care Analytics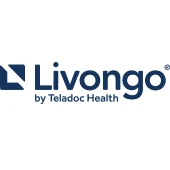 Livongo
Operations, Data Science
purchase, harrison, ny, usa
Posted on Thursday, November 2, 2023
Teladoc Health is a global, whole person care company made up of a diverse community of people dedicated to transforming the healthcare experience. As an employee, you're empowered to show up every day as your most authentic self and be a part of something bigger – thriving both personally and professionally. Together, let's empower people everywhere to live their healthiest lives.
As part of the Value Based Care Analytics Team, the Sr. Project Manager- Value Based Care Analytics will be responsible for expertly leading and driving process, technology, and operational efficiency projects for cross-functional teams and in direct alignment with Teladoc Health's growth and business transformation journey. In this role you will apply your deep knowledge of claims data, clinical information, and other data sources, along with your ability to manage complex projects with multiple stakeholders, to help us develop reporting/monitoring frameworks that drive successful outcomes for our clients and members.
The candidate will be personable, proactive, open to learning, collaborate well with others and have a positive attitude. For ultimate success in this role, you'll demonstrate comfort in both the healthcare, technology, and data science realms as you collaborate with our internal teams and external teams. We're looking for a content expert in claims data and health care data systems, who can also serve as a strategic and thoughtful partner. We're looking for someone who can listen to different perspectives from different stakeholders and facilitate project implementation to meet Teladoc Health business needs.
Responsibilities
Gain a complete understanding of Teladoc Health and Value Based Care goals, objectives, stakeholders, and approach.
Lead strategic planning for new projects and maintain existing programs from an operational perspective. Coordinate teams to execute upon planned work.
Demonstrate a deep understanding of requirements for meaningful reporting using claims data.
Serve as primary liaison with vendor partners throughout implementation.
Hold project team members accountable for applying learned knowledge and skills in projects and programs.
Collaborate cross-functionally to understand:

Implications of projects and processes
Interdependencies between processes and systems
How projects align with business strategies
Scope of involvement

Drive projects forward by managing detailed project plans, timelines, contractual obligations, budget, internal/external communications, and support materials.
Partner with stakeholders to understand business needs and prepare extensive process and requirement documentation, while providing overall project/program oversight.
Interface with external clients or vendors, as required, to ensure appropriate engagement and accountability in conjunction with internal resources and activities.
Perform data analysis that helps departments identify pain points for improvement in their existing processes; help propose solutions that are scalable and efficient.
Help support system changes from regular production releases to large implementation projects.
Ensure consistency, efficiency, quality, and integrity in all Teladoc Health projects and output.
Collaborate with VBC Analytics team members on continuous team learning and improvement ideas.
Facilitate business and cultural change.
Candidate Profile
A Bachelor's degree or higher.
6+ years of experience with substantial experience in the healthcare industry, including managed care organizations, pharmaceutical benefit management organizations, government systems, hospital systems or integrated care systems.
Data analytics technical skills, including using Tableau, SQL or BI tools to access and test existing data for performance and quality measurement a plus.
Tenacious curiosity to understand and share the story behind data to improve people's lives
Demonstrated ability to design and implement large, complex projects involving multiple organizations across business.
Experience with enterprise-level systems transformations in a rapidly innovating environment.
Experience analyzing current business processes and making recommendations for improvement based on industry trends and professional business knowledge.
Strong interpersonal and communication skills, both written and verbal; comfort and finesse when presenting to project teams and executives.
Superb organization skills, strong analytical skills with attention to detail, and the ability to execute in a timely manner.
A collaborative spirit, with the ability to gain the respect of your peers.
A desire to learn new things and the flexibility to adapt to change.
Willingness to roll up your sleeves and get the work done.
The base salary range for this position is $120,000.00 - $145,000.00. In addition to a base salary, this position is eligible for performance bonus, RSU's, and benefits (subject to eligibility requirements) listed here: Teladoc Health Benefits 2023. Total compensation is based on several factors including, but not limited to, type of position, location, education level, work experience, and certifications. This information is applicable for all full-time positions.
#LI-SM2
Why Join Teladoc Health?

A New Category in Healthcare: Teladoc Health is transforming the healthcare experience and empowering people everywhere to live healthier lives.

Our Work Truly Matters: Recognized as the world leader in whole-person virtual care, Teladoc Health uses proprietary health signals and personalized interactions to drive better health outcomes across the full continuum of care, at every stage in a person's health journey.

Make an Impact: In more than 175 countries and ranked Best in KLAS for Virtual Care Platforms in 2020, Teladoc Health leverages more than a decade of expertise and data-driven insights to meet the growing virtual care needs of consumers and healthcare professionals.

Focus on PEOPLE: Teladoc Health has been recognized as a top employer by numerous media and professional organizations. Talented, passionate individuals make the difference, in this fast-moving, collaborative, and inspiring environment.

Diversity and Inclusion: At Teladoc Health we believe that personal and professional diversity is the key to innovation. We hire based solely on your strengths and qualifications, and the way in which those strengths can directly contribute to your success in your new position.

Growth and Innovation: We've already made healthcare yet remain on the threshold of very big things. Come grow with us and support our mission to make a tangible difference in the lives of our Members.
As an Equal Opportunity Employer, we never have and never will discriminate against any job candidate or employee due to age, race, religion, color, ethnicity, national origin, gender, gender identity/expression, sexual orientation, membership in an employee organization, medical condition, family history, genetic information, veteran status, marital status, parental status or pregnancy.