Staff DevOps Engineer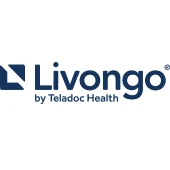 Livongo
Software Engineering
Warsaw, Poland
Posted on Thursday, November 2, 2023
Teladoc Health is a global, whole person care company made up of a diverse community of people dedicated to transforming the healthcare experience. As an employee, you're empowered to show up every day as your most authentic self and be a part of something bigger – thriving both personally and professionally. Together, let's empower people everywhere to live their healthiest lives.
Summary of Position
We are looking for an experienced DevOps professional to join our growing organization. This position will support new feature development across the enterprise suite of products. You will be leading and directly contributing to the team working to redefine how we build, test, release and run software.
DevOps engineering is critical to building performant, next-generation of Teladoc Health products. If you have an obsessive focus on automation and metrics, building repeatable solutions and enjoy contributing to best of breed technologies, we should talk.
Essential Duties and Responsibilities
Define a long-term vision for DevSecOps practices that meet the requirements and needs of the commercial platform and application teams.

Functionally decompose complex problems into simple, straight-forward solutions.

Directly contribute to feature implementation related to system integration and CI/CD/CT process-improvement efforts.

Collaborate with Software Architects on how to best design their cloud applications for optimal scaling including content caching, compute optimizations, continuous integration and delivery pipeline, load balancer setup, and more.

Collaborate with the Product, Software Development, and Quality Engineering teams to define, implement, and govern a state-of-the-art Software Factory, reduce cycle time and increase overall quality and stability.

Collaborate with the Operational, Development and Architectural teams to ensure operational maturity requirements (reliability, availability, scalability, observability, performance, capacity etc.) are met, and recommend operational improvements to them.

Provide technical oversight and guidance to implementation teams, taking into consideration existing system inter-dependencies and the team's adherence to ITIL and other audited regulatory compliance (HiTrust, FedRAMP) programs.

Influence roadmaps and participate in planning/prioritization activities, coordinate work across multiple development teams.

Advocate DevOps and follow-up on priorities and DevOps maturity/KPIs of product teams.

Interface with internal and external customers to deploy solutions and deliver workshops to educate and empower them.

Collaborate with DevOps Cloud Engineering team on cloud infrastructure best practices and vulnerability patching.

Document systems architecture and design; document processes and procedures.

Assist in the career development of others, actively mentoring individuals on advanced technical issues and helping managers guide the career growth of their team members.
Qualifications Required for Position
Experience working directly with customers, partners or third-party developers.

Able to drive a team to achieve goals in a fast-paced environment with tight deadlines and bring recommended solutions to upper management instead of problems.

Progressive experience in software development, systems; DevOps/Build & release architecture and design

Experience with complex software, infrastructure project management and software development team management using Scrum/Kanban/SAFe, Agile workflow methodologies

Experience with design and implementation of CI/CD/CT pipelines using tools like Jenkins, Git, GitLab, Gradle, Maven, Conan, SonarQube, Valgrind, Artifactory, npm, Selenium, Squish, Junit, etc.

Experience writing automation scripts using scripting languages such as: Groovy, shell scripting (Bash, Powershell), Python or Ruby

Experience leading initiatives utilizing Infrastructure as Code and configuration management on both bare-metal and virtual environments with technologies such as: Kubernetes, Docker, vSphere, Ansible, Packer or Terraform.

Experience configuring, managing, and troubleshooting systems of scale (cloud, virtualization, distributed networks, co-location.)

Experience building and maintaining production systems within the AWS ecosystem and familiarity interacting with the AWS APIs

Familiarity with software development lifecycle. Experience with version management and ticketing systems such as Git, and Jira.

Experience with monitoring, metrics, and visualization with tools like New Relic, Zenoss, Sensu, Nagios, Graphite, Collectd, Ganglia, etc.

Excellent interpersonal skills, as well as excellent communication skills, verbal and written to both technical and non-technical audiences that are in a geographically dispersed environment (internet conference calls, telephone, face-to-face)
Desired Characteristics
Azure Expert! We are transitioning from AWS to AZURE and need a leader in the space.

Knowledge and experience in the administration and operations of large-scale distributed computing environments; experience with standard system operations methods and procedures.

Production experience with deployment, monitoring and operations in AWS

Production experience with Docker containers and orchestration platforms such as ECS, EKS, Kubernetes, Mesos, Rancher and/or Swarm

Experience with performance optimizations such as improving scalability, availability, throughput, failover, etc.

Experience with microservices and service-oriented architecture

Experience with aspect(s) of security: network, application, security protocols, cryptography, etc.

Experience handling & troubleshooting various critical production and non-production end to end applications & middleware infrastructure technical issues

In depth working knowledge of Unix/Linux systems administration and troubleshooting, with good understanding of Linux internals

Sound knowledge and exposure to network protocols, routing, internetworking connections and configuration and troubleshooting tools

Exposure in designing the monitoring infrastructure with commercial or open source monitoring systems (e.g. Prometheus, Sentry, NewRelic, LogicMonitor, AppDynamics, WaveFront)

Knowledge of distributed systems development, tools and designs

Familiarity with common frameworks, languages and application servers for Webapps, Java, C/C++ or other languages a plus
Why Join Teladoc Health?

A New Category in Healthcare: Teladoc Health is transforming the healthcare experience and empowering people everywhere to live healthier lives.

Our Work Truly Matters: Recognized as the world leader in whole-person virtual care, Teladoc Health uses proprietary health signals and personalized interactions to drive better health outcomes across the full continuum of care, at every stage in a person's health journey.

Make an Impact: In more than 175 countries and ranked Best in KLAS for Virtual Care Platforms in 2020, Teladoc Health leverages more than a decade of expertise and data-driven insights to meet the growing virtual care needs of consumers and healthcare professionals.

Focus on PEOPLE: Teladoc Health has been recognized as a top employer by numerous media and professional organizations. Talented, passionate individuals make the difference, in this fast-moving, collaborative, and inspiring environment.

Diversity and Inclusion: At Teladoc Health we believe that personal and professional diversity is the key to innovation. We hire based solely on your strengths and qualifications, and the way in which those strengths can directly contribute to your success in your new position.

Growth and Innovation: We've already made healthcare yet remain on the threshold of very big things. Come grow with us and support our mission to make a tangible difference in the lives of our Members.
As an Equal Opportunity Employer, we never have and never will discriminate against any job candidate or employee due to age, race, religion, color, ethnicity, national origin, gender, gender identity/expression, sexual orientation, membership in an employee organization, medical condition, family history, genetic information, veteran status, marital status, parental status or pregnancy.