Senior Customer Success Manager - EMEA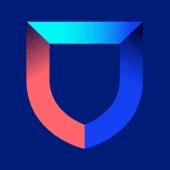 Lacework
Customer Service, Sales & Business Development
United Kingdom
Posted on Wednesday, October 18, 2023
At Lacework, we strive to provide a supportive, collaborative environment where people are empowered to do the best work of their careers.
Our team members enjoy solving complex problems, big sky thinking, and obsess over getting the details right. We love what we do and are proud of our work to secure clouds and container environments for thousands of users worldwide.
As part of the Customer Success team, you will be responsible for our customer's post-sale experience and long-term success. You'll work hand in hand with customers focusing on their adoption of the Lacework platform and value realized. You'll manage relationships for your portfolio of accounts with a focus on providing a great customer experience. As an early member of the team, you'll also have the opportunity to advance and shape our post-sale customer journey, and evolve the resources and tools we use to drive successful outcomes for our customers.
The Role:
Develop a deep understanding of the Lacework platform, cloud environments, security best practices and the DevOps world in which our customers operate.
Drive customers onboarding (kickoff, technical implementation, product overview, …) for our assigned customers
Develop a comprehensive understanding of the business challenges facing your customers and how Lacework solves those challenges
Run 1:1 success sync with larger customers on a bi-weekly or monthly basis to share best practices & to present new features relevant to the customer use cases
Detect upsell opportunities in the accounts & work with RSM/SE to close it
Work with experts within Customer Success, Technical Support, Product Management and Engineering to solve customer issues
Collect feature requests with customers and feed that back to the Product Management
Monitor and drive key performance metrics such as Adoption, Value Realization, Consumption, Customer Engagement & Satisfaction.
Qualifications:
Minimum 5 years work experience in technical account management or equivalent, product and adoption focused customer success, within the security and/or cloud computing domains.
Hands-on experience with platforms built on Public and Private Clouds (AWS, GCP or Azure).
Familiarity with concepts of Enterprise security and compliance frameworks
Familiarity of Infrastructure Automation tool concepts (Terraform, Cloudformation, Ansible etc)
Strong project management skills, ability to multi-task and work in a dynamic environment
Handling customer escalations, managing customer expectations, and driving successful resolutions
Excellent problem solving and analytical skills
Bachelor's Degree and/or equivalent work experience preferred
Cloud & Cybersecurity Certifications are a plus
German speaker is a plus
Lacework is an Equal Opportunity Employer. It is the policy of Lacework to provide equal employment opportunity to all persons, regardless of age, race, religion, color, national origin, sex, political affiliations, marital status, non-disqualifying physical or mental disability, age, sexual orientation, membership, or non-membership in an employee organization, or on the basis of personal favoritism or other non-merit factors, except where otherwise provided by law