AVP, EMEA Partners & Alliances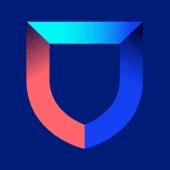 Lacework
London, UK
Posted on Tuesday, July 25, 2023
At Lacework, we strive to provide a supportive, collaborative environment where people are empowered to do the best work of their careers.
Our team members enjoy solving complex problems, big sky thinking, and obsess over getting the details right. We love what we do and are proud of our work to secure clouds and container environments for thousands of users worldwide.
ROLE AND RESPONSIBILITIES:
Reporting to the VP of WW Partner and Alliances, the EMEA AVP of Alliances & Channels is a seasoned executive responsible for the indirect go to market strategy, partner program execution, operations and sales revenue across EMEA. All partner based routes to market are in scope, including Cloud Service Providers, GSIs/SIs, MSPs/MSSPs, Value Added Resellers, and Tech Alliance Partners. The AVP will drive the EMEA RTM strategy in alignment with Lacework's GTM sales strategies and segments.
This leader is responsible for the development and execution of programs to grow the value and contribution of the partner ecosystem across all Routes to Market in EMEA. The AVP is expected to lead the EMEA partner team; and collaborate with the sales team, marketing team, services team, and partner training/enablement team to build a fully integrated partner strategy and ecosystem. This role is a Senior Leader level role that is a high impact, quota carrying sales management position that plays an integral role in the overall success of the company.
The successful candidate will be a multi-dimensional thinker who operates not only on the basis of important past experiences, but in light of new approaches and developments that occur in the market.
Develop and implement the overall EMEA partner and alliance strategy for the field and EMEA.
Develop and implement robust business planning process and operational cadence across all partners that closely aligns to Lacework's geographic and market segments and required growth objectives.
Establish credibility within the industry and with Lacework's partners and targets.
Collaborate with Sales leadership teams to deliver repeatable partnerships that add value to our customers and identify incremental customer opportunities.
Collaborate with counterparts in AMER to share best practices and leverage partnership strategies and opportunities.
Provide leadership to corporate, business and/or regional management regarding the execution of business strategies.
Provide competitive intelligence for use in strategic analysis and positioning of company product offerings.
Build a metrics driven organization focusing on strong ROI in building out partner economics.
REQUIREMENTS:
Proven results as a VP/AVP, Partners & Alliances or a similarly relevant role within the tech space, minimum 15 years' experience.
Demonstrated experience leading and scaling Partner organizations in EMEA with scale north of $100M+ and growing partner teams to 25+ people.
Proven working experience of developing strategic routes to market via a multi-threaded partner ecosystem (e.g. Cloud Service Providers + VAR + MSSPs).
Referenceable experience building out indirect & independent routes to market via MSPs/MSSPs specifically.
Cloud, Security, and Developer background with a deep understanding of value drivers in recurring revenue business models.
Must have sold complex, technical products, ideally security and/or cloud related.
Consistently demonstrate Lacework's core values.
Experience in building organizations and strategies within a startup SaaS company specifically.
Bachelor's degree required; Advanced degree, MBA or similar preferred.
Lacework's Top 5 Core Leadership Competencies are part of the deeply ingrained principles that guide all of our company's actions. They also align strongly to our cultural cornerstones, our Lacework values: love our customers, empower our people, never stop innovating, act with integrity, and maintain transparency. It's our expectation that our managers and leaders embody these core competencies:
Builds Effective Teams: Building strong-identity teams that apply their diverse skills and perspectives to achieve common goals.
Demonstrates Self-Awareness (EQ): Using a combination of feedback and reflection to gain productive insight into personal strengths and weaknesses.
Develops Talent: Developing people to meet both their career goals and the organization's goals.
Drives Results: Consistently achieving results, even under tough circumstances.
Strategic Mindset: Seeing ahead to future possibilities and translating them into breakthrough strategies.
Lacework is an Equal Opportunity Employer. It is the policy of Lacework to provide equal employment opportunity to all persons, regardless of age, race, religion, color, national origin, sex, political affiliations, marital status, non-disqualifying physical or mental disability, age, sexual orientation, membership, or non-membership in an employee organization, or on the basis of personal favoritism or other non-merit factors, except where otherwise provided by law