Engineering Team Lead, Flights UI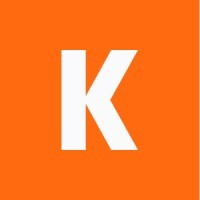 KAYAK
Design
Cambridge, MA, USA
Posted on Thursday, November 9, 2023
KAYAK, part of Booking Holdings (NASDAQ: BKNG), is the world's leading travel search engine. With billions of queries across our platforms, we help people find their perfect flight, stay, rental car, cruise, or vacation package. We're also transforming the in-travel experience with our app. For more information, visit www.KAYAK.com.
As an employee of KAYAK, you will be part of a global network that includes OpenTable and KAYAK's portfolio of metasearch brands including Swoodoo, checkfelix, momondo, Cheapflights, Mundi and HotelsCombined. Many employees are dedicated to one brand, but we all have the benefit of using each other's strengths and insights. Together, we're able to help people experience the world through dining and travel.
We are looking for an ambitious, and hardworking person to lead frontend team that develops our Flights Verticle from Cambridge, MA. You will be responsible for architecting scalable solutions, and collaborating with other highly-skilled cross-functional teams globally. Are you an engineering leader who can't live without contributing to the code base, and wants to work with similarly skilled, driven individuals? We'd love to hear from you!
Please note, this position is required to work from our Cambridge, MA office at least three days per week.
In this role, you'll contribute to:
Hands-on Development:
Directly develop and architect our Flights vertical
Define and own your team's technical roadmap, ensuring the application of the latest technologies, coding standards, tools to improve code quality, maintainability, and scalability.
Drive technical solutions, leading to set the team standard for code quality
Work closely with design and product teams to review and scope new features
Apply innovative and pragmatic technical solutions to a large existing codebase
Actively participate in technical discussions and architectural decisions while reflecting the highly technical nature of the role, reinforcing alignment with project goals and requirements.
Contribute to and influence the overall development and scaling of the KAYAK web platform.
Team Management:
Provide hands-on technical mentorship to a team of frontend engineers, imparting knowledge through guidance, feedback, and active participation in coding efforts.
Conduct comprehensive code reviews, encouraging a culture of high-quality coding and further strengthening the technical base of the team.
Stay updated with the latest frontend technologies, frameworks, and industry trends, advocating for their inclusion when appropriate to ensure the team remains at the forefront of technology.
Collaborate with product managers and designers, translating business requirements into technically robust solutions while serving as a valued link between technical and non-technical teams.
Lead the planning, coordination, and execution of development efforts, including hands-on task assignment and resource allocation, to ensure successful project delivery.
Please apply if you have:
A Bachelor's degree or higher in Computer Science, Software Engineering, or a similar technical discipline.
At least 5 years of experience in frontend development, particularly with proficiency in web technologies and frontend frameworks Currently developing with frontend frameworks such as React/Redux and Node.
Proven understanding of software engineering principles, frontend design patterns, and industry best practices.
An understanding of how large commercial websites scale and operate.
Experience with scaling technologies, environments, and cloud computing.
Experience in leading a frontend engineering team, including task delegation, performance monitoring, and mentorship.
Excellent project management skills, with the ability to balance multiple projects simultaneously, prioritize tasks effectively, and follow project timelines.
Outstanding communication and interpersonal abilities, with proven experience in collaborating effectively with cross-functional teams and a variety of stakeholders.
Strong problem-solving and decision-making skills, with a consistent focus on delivering high-quality, scalable, and maintainable frontend solutions.
Benefits and Perks
4 weeks paid vacation
Ability to work from almost anywhere
Day off on your birthday
Generous retirement plans
Awesome health, dental and vision insurance plans
Flexible Spending Accounts
Headspace Subscription
No Meeting Fridays
Drinks, coffee, snacks, games etc.
Weekly catered lunches
Flexible hours
Regular team events/excursions
Universal Paid Parental leave
Diversity and Inclusion
We aspire to have a workplace that reflects all of the diverse communities we serve. We know that when we have diverse teams we produce more creative ideas, products, and better outcomes for our team members. OpenTable/KAYAK is proud to be an Equal Opportunity Employer, and we welcome and encourage candidates from all backgrounds and experiences to apply for roles on our team. Whoever you are, just be you!
We will ensure that individuals with disabilities are provided reasonable accommodation to participate in the job application or interview process, to perform job responsibilities, and to receive other benefits and privileges of employment. Please contact us to request accommodation.