Freelance Paid Search Copywriter - International English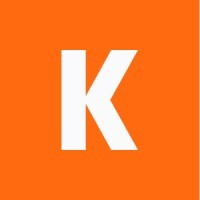 KAYAK
Marketing & Communications
Copenhagen, Denmark
Posted on Tuesday, November 7, 2023
The desired location would be Copenhagen to align with project timelines, deliveries and come to the office if required.
We are looking for a copywriter to work with us on creating paid search ads and text on landing pages to match. You will be working on our KAYAK and momondo brands, which focus specifically on travel.
If you are as passionate about traveling and digital media as we are, you're exactly who we're looking for!

In this role, you will:
Work with the User Journey team based in Copenhagen on defining the perfect ad copies

Create ad copies for paid search ads as well as define compelling texts on our landing pages

Share expert tips on how to best grab the user's attention

Your profile:
Excellent written communication skills in English (US & UK variants preferred)

Experienced in paid search advertising - with a performance marketing and conversion focus

Be able to write short and clear

Experience with user benefits and USPs is a plus

Working experience as a copywriter

Detailed-oriented and good with time management

Strong interpersonal skills

Training or education in a relevant field (journalism, communication, or similar)

SEO or other digital media knowledge is a plus

About KAYAK

KAYAK, part of Booking Holdings (NASDAQ: BKNG), is the world's leading travel search engine. With billions of queries across our platforms, we help people find their perfect flight, stay, rental car, cruise, or vacation package. We're also redefining the in-travel experience with our app and new accommodation software. For more information, visit www.KAYAK.com.
Working with KAYAK makes you part of a global network that includes OpenTable and KAYAK's portfolio of metasearch brands, including SWOODOO, checkfelix, momondo, Cheapflights, Mundi and HotelsCombined. Many employees are dedicated to one brand, but we all have the benefit of using each other's strengths and insights. Together, we're able to help people experience the world through dining and travel.
OpenTable/KAYAK is proud to be an Equal Opportunity Employer, and we welcome and encourage candidates from all backgrounds and experiences to apply for roles on our team. Whoever you are, just be you.