Programme Manager (Air)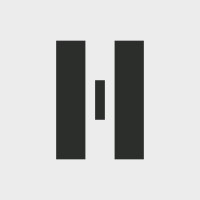 Helsing
Paris, France
Posted on Saturday, November 4, 2023
Who we are
Helsing is a defence AI company. Our mission is to protect our democracies. We aim to achieve technological leadership, so that open societies can continue to make sovereign decisions and control their ethical standards.
As democracies, we believe we have a special responsibility to be thoughtful about the development and deployment of powerful technologies like AI. We take this responsibility seriously.
We are an ambitious and committed team of engineers, AI specialists and customer-facing programme managers. We are looking for mission-driven people to join our European teams – and apply their skills to solve the most complex and impactful problems. We embrace an open and transparent culture that welcomes healthy debates on the use of technology in defence, its benefits, and its ethical implications.
The role
As Programme Manager (Air) you will have the opportunity to shape and align Helsing's strategic partnerships and ambitious customer programmes that define the future of Air Power in France, and in multinational cooperations.
As part of our team, you will directly participate in our work with industry partners, procurement agencies and Air Forces. You will shape and execute the strategy, vision and roadmap for current and future MoD engagements and industry partnerships. Your work will include but will not be limited to deeply understanding customer demands and evaluating opportunities for collaboration with Air Forces and/or the defence industry.
We have assembled a distinctive partnerships and programmes team across various fields of expertise and backgrounds. Together we lift ambitions and shape the thinking of our industry partners and customers on software and AI in defence, national security, and intelligence. You will work with and learn from leading experts to build lasting industry and customer relationships. You will be leading our work in future defence, national security, and intelligence-related programmes.
The day to day
Influence, shape and execute the strategy, vision and product roadmap for current and future customer engagements and industry partnerships
Generate new business opportunities, understanding customer demands and evaluating opportunities for collaboration
Independently manage and lead projects in close collaboration with government customers, industry partners and internal stakeholders
Execute campaigns, managing all activities and actions required to deliver in line with Helsing's strategic goals
You should apply if you
Have a proven track record of diverse experience across the defence industry, government, or related professional services
Hold deep domain expertise within aerospace or defence, military, or the intelligence community
Have a university degree (or equivalent experience) in any subject relevant to these sectors, including but not limited to Political Science, International Security, Business Administration, Data Science or Aerospace Engineering
Your own personal values match ours: ownership, initiative, dedication to mission, speed and inclusiveness
You are a high performer who thrives in a fast-pace environment
You are collaborative, humble and a problem-solver
You are ready to meet all necessary measures and requirements that are required to receive a security clearance according to the respective national laws
Note: The above bullet points describe the ideal candidate. None of us matched all of these at once when we first joined Helsing. We encourage you to apply even if you believe you meet only part of our wish list.
This position requires the successful applicant to apply for and be granted French/NATO Secret security clearance.
Join Helsing and work with world-leading experts in their fields
Helsing's work is important. You'll be directly contributing to the protection of democratic countries while balancing both ethical and geopolitical concerns.
The work is unique. We operate in a domain that has highly unusual technical requirements and constraints, and where robustness, safety, and ethical considerations are vital. You will face unique Engineering and AI challenges that make a meaningful impact in the world.
Our work frequently takes us right up to the state of the art in technical innovation, be it reinforcement learning, distributed systems, generative AI, or deployment infrastructure. The defence industry is entering the most exciting phase of the technological development curve. Advances in our field of world are not incremental: Helsing is part of, and often leading, historic leaps forward.
In our domain, success is a matter of order-of-magnitude improvements and novel capabilities. This means we take bets, aim high, and focus on big opportunities. Despite being a relatively young company, Helsing has already been selected for multiple significant government contracts.
We actively encourage healthy, proactive, and diverse debate internally about what we do and how we choose to do it. Teams and individual engineers are trusted (and encouraged) to practise responsible autonomy and critical thinking, and to focus on outcomes, not conformity. At Helsing you will have a say in how we (and you!) work, the opportunity to engage on what does and doesn't work, and to take ownership of aspects of our culture that you care deeply about.
What we offer
A focus on outcomes, not time-tracking
Competitive compensation and stock options
Relocation support
Social and education allowances
Regular company events and all-hands to bring together employees as one team across Europe
Helsing is an equal opportunities employer. We are committed to equal employment opportunity regardless of race, religion, sexual orientation, age, marital status, disability or gender identity. Please do not submit personal data revealing racial or ethnic origin, political opinions, religious or philosophical beliefs, trade union membership, data concerning your health, or data concerning your sexual orientation.
Helsing's Candidate Privacy and Confidentiality Regime can be found
here
.