Junior Data Engineer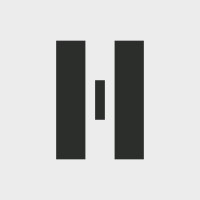 Helsing
Data Science
Munich, Germany
Posted on Saturday, October 14, 2023
Who we are
Helsing is a software company that keeps our democracies from harm. We're a diverse team of world class, ambitious, and impassioned engineers, AI specialists and customer-facing programme managers. We are looking for others to join our European teams to apply their skills to solve the most complex and impactful problems in defence.
We embrace an open and transparent culture that welcomes healthy debates on the use of technology, and AI particular, in defence, its benefits, and its ethical implications
The grand scheme
At Helsing, data lies at the core of our AI capabilities and we put huge emphasis on acquiring real world records to validate our algorithms
. As this is an entry level role, you are given the task of leading the data acquisition and labelling process for the development of our AI algorithms, enabling you to learn how advanced AI algorithms are trained and deployed in real life applications.
Over time you will become a recognised expert at Helsing on how to collect and annotate data most useful for our products and grow your career by working closely with our AI researchers and software engineers.
The day-to-day
You will support the engineering team, in various steps of the data preparation pipeline (

collection

, annotation, quality control, storage & management of mission critical datasets)
When requested, working outdoors to collect / record video data, such as by flying drones, driving vehicles, and operating cameras

You will use our data annotation tools to tag captured images / videos with metadata and upload them for access by other Helsing engineers

You will assess, scope, and prioritise requests for data from other teams at Helsing
You'll do great if you…
Note: The following bullet points describe one version of our dream candidate. We very much encourage you to apply even if you believe you meet only part of our wish list.
Hold a BSc in computer science, engineering or related field

Are an independent and creative problem solving skills (you can make use of duct tape and a screwdriver)
Possess strong communication skills, written and verbally

Hold a driving licence valid in EU

Have experience operating from a terminal and writing scripts to automate tasks, using a programming language such as Python

Are meticulous at housekeeping and pay extra attention to detail
You'll be even better prepared if you have …
An interest in computer vision applications and familiarity with annotation tools such as CVAT

Experience in data acquisition / annotation

A license to fly drones (Open A3)

An interest in defence hardware or previous service in the armed forces
Why Helsing
The work is important. We aim to give democracies the tools they need to thrive and protect themselves. At Helsing, you'll be working on problems that directly impact the defence of democratic countries while balancing both ethical and geopolitical concerns, and few things are as important as that.
The work is unique. We operate in a domain that has highly unusual technical requirements and constraints, and where robustness, safety, and ethical concerns are vital. Combined with the high-impact, real-world, cross-cutting nature of the work, you get access to unique Engineering and AI challenges that make meaningful impact in the world.
The work is interesting. Our work frequently takes us right up to the state of the art in technical innovation, be it reinforcement learning, distributed systems, generative AI, or deployment infrastructure. We have to constantly innovate to stay ahead and to make possible the seemingly-impossible intersection of requirements placed upon the systems we build and deploy.
The company is ambitious. In our domain, success is a matter of order-of-magnitude improvements and novel capabilities. This means we take bets, aim high, and focus on big opportunities, which makes for a dynamic work environment with lots of room for exploration and variation, and the possibility of being a critical part of truly groundbreaking projects. And doing so has yielded results: we already operate in four countries, and have landed multiple significant government contracts despite being a relatively young company.
The company invests in its people. Every start-up claims that they have excellent engineers and want to hire top talent. We're no different. What sets Helsing apart is that for us hiring and developing our people is a matter of necessity. In our domain, the level of engineering excellence throughout the company has severe real-world ramifications, and our customers and partners depend on our engineering teams' continuous improvement to stay ahead.
People are trusted. We firmly believe that no one person has all the answers, especially in our domain, and that ensuring all voices can be heard is how we minimise the risk of poor judgement. We actively encourage healthy, proactive, and diverse debate internally about what we do and how we choose to do it. Teams and individual engineers are trusted (and encouraged) to practice responsible autonomy and critical thinking, and to focus on outcomes, not conformity. At Helsing you will have a say in how we (and you!) work, the opportunity to engage on what does and doesn't work, and to take ownership of aspects of our culture that you care deeply about.
What we offer
Flexible working focused around outcomes, not time-tracking

Competitive compensation and stock options

Relocation support

Social, education, and gym subsidies and allowances

Regular company events and all-hands to bring together employees as one team across Europe

A hands-on onboarding program (affectionately labeled "Infraduction"), in which you will be building tooling and applications used across the company. This is your opportunity to learn our tech stack, explore the company, and learn how we get things done - all whilst working with other engineering teams from day one
Helsing is an equal opportunities employer. We are committed to equal employment opportunity regardless of race, religion, sexual orientation, age, marital status, disability or gender identity. Please do not submit personal data revealing racial or ethnic origin, political opinions, religious or philosophical beliefs, trade union membership, data concerning your health, or data concerning your sexual orientation.
Helsing's Candidate Privacy and Confidentiality Regime can be found
here
.