UX Designer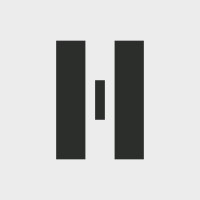 Helsing
Design
Paris, France · Berlin, Germany · London, UK
Posted on Monday, September 18, 2023
Who we are
We are building Helsing: a software company that keeps our democracies from harm. We're a diverse team of world class, ambitious, and impassioned engineers, deep learning specialists and customer-facing programme managers. We are looking for others to join our European teams to apply their skills to solve the most complex and impactful problems in defence.
We embrace an open and transparent culture that welcomes healthy debates on the use of technology, and AI particular, in defence, its benefits, and its ethical implications
Your Impact
Join our team and use your UX skills to make a real difference. As software and AI become increasingly complex, it's critical to design intuitive and trustworthy applications, particularly for those on the battlefield.
We are still at the beginning of our journey. As a member of our team, you will have the opportunity to explore uncharted territories and help set the standard for great UX in AI-based cognitive applications for the next decade. Together, we will tackle complex design challenges and push the boundaries of what's possible with AI and UX design.
What you will work on
User-research

Conduct in-depth user research to understand user needs and behaviours

Develop a deep understanding of military platforms, functional chains and procedures.

Analyse research findings to identify key insights and translate them into actionable design recommendations.

Develop design solutions:

Create user flows, wireframes, and high-fidelity prototypes to communicate design concepts and interactions.

Ensure consistency and high-quality standards across desktop, mobile and military-grade displays.

Usability Testing:

Plan and execute usability testing sessions to validate design concepts and gather user feedback.

Analyze test results and iterate on designs based on user insights and feedback.

Collaborate with product managers and engineers to implement design improvements.

Collaboration

Work closely with cross-functional teams, including product managers and engineers to ensure a cohesive user experience.

Plan design workshops with your team to generate innovative ideas and solve complex problems.

Provide design guidance and support to team members throughout the product development lifecycle.
Who we are looking for
Note: The following bullet points describe one version of our dream candidate. We very much encourage you to apply even if you believe you meet only part of our wish list.
Passionated about our mission. The ideal candidate should be passionate about our mission and the impact they will have on the world. They should be committed to using their UX design skills to create innovative solution, push the company forward, and think strategically about how UX design can contribute to achieving our mission.

Experience with complex and early-stage products: The candidate should have experience working on complex products, ideally in the early stages of development. Candidates with experience only with established products may not be a good fit. Side projects can be considered.

Mobile and interactive design experience: The ideal candidate should have experience designing mobile and interactive interfaces. Experience with desktop design is a plus, but not sufficient on its own.

A team player. We're seeking a UX designer who is humble, collaborative, and values teamwork. The ideal candidate will be motivated by contributing to the success of the team and the company, rather than personal goals or ego. As a team player, the ideal candidate will bring a positive attitude, a willingness to learn and share knowledge.
Why Helsing
There is no other company like Helsing: we are at a pivotal stage in our journey, with a unique level of funding, and a unique level of ambition

Work alongside and learn from world-class AI researchers, software engineers and domain experts. Our team combines excellence with dedication to our mission

Be part of, and build, the foundational culture of the most important deep-tech company in Europe

Have an enormous impact on some of the most important geopolitical problems, with an ethics-first approach. We regularly host company-wide fireside chats on key global issues and ethics debates

Be part of a transparent, friendly and outcome-driven culture where trust, respect, recognition and autonomy are at the forefront of everything that we do
What we offer
The chance to work in an innovative organisation focused on protecting our democracies and future generations
The opportunity to drive impact in a fast-growing company with mission-orientated colleagues
Diverse, collaborative and focused teams located in Munich, Berlin, London and Paris
Flexible working hours
Supportive team structures and regular feedback
Regular company events to bring together all staff as one unit across Europe
Competitive compensation and stock options
Helsing is an equal opportunities employer. We are committed to equal employment opportunity regardless of race, religion, sexual orientation, age, marital status, disability or gender identity. Please do not submit personal data revealing racial or ethnic origin, political opinions, religious or philosophical beliefs, trade union membership, data concerning your health, or data concerning your sexual orientation.
Helsing's Candidate Privacy and Confidentiality Regime can be found
here
.