Programme Manager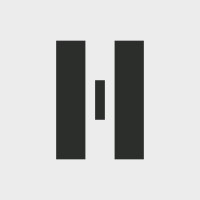 Helsing
London, UK
Posted on Monday, September 18, 2023
Who we are
We are building Helsing: a software company that keeps our democracies from harm. We're a diverse team of world class, ambitious, and impassioned engineers, deep learning specialists and customer-facing programme managers. We are looking for others to join our European teams to apply their skills to solve the most complex and impactful problems in defence.
We embrace an open and transparent culture that welcomes healthy debates on the use of technology, and AI particular, in defence, its benefits, and its ethical implications
Your Impact
As Programme Manager you will have the opportunity to shape and align Helsing's strategic partnerships and ambitious customer programmes that define the future of defence, national security, and intelligence.
As part of our team, you will directly participate in our work with industry partners and customers. You will shape and execute the strategy, vision and roadmap for current and future customer engagements and industry partnerships. Your work will include but will not be limited to deeply understanding customer demands and evaluating opportunities for collaboration with government customers and/or the defence industry.
We have assembled a distinctive partnerships and programmes team across various fields of expertise and backgrounds. Together we lift ambitions and shape the thinking of our industry partners and customers on software and AI in defence, national security, and intelligence. You will work with and learn from leading experts to build lasting industry and customer relationships. You will be leading our work in future defence, national security, and intelligence-related programmes.
What you will work on
Influence, shape and execute the strategy, vision and product roadmap for current and future customer engagements and industry partnerships
Generate new business opportunities, understanding customer demands and evaluating opportunities for collaboration
Independently manage and lead projects in close collaboration with government customers, industry partners and internal stakeholders
Execute campaigns, managing all activities and actions required to deliver in line with Helsing's strategic goals
Who we are looking for
Note: The following bullet points describe one version of our dream candidate. We very much encourage you to apply even if you believe you meet only part of our wish list.
A proven track record of diverse experience across the defence industry, government, or related professional services
Deep domain expertise within defence, military, or the security and intelligence community
You have a university degree (or equivalent experience) in any subject relevant to these sectors, including but not limited to Political Science, International Security, Business Administration, Data Science or Aerospace Engineering
Your own personal values match ours: ownership, initiative, dedication to mission, speed and inclusiveness
You are a high performer who thrives in a fast-pace environment
You are collaborative, humble and a problem-solver
You are ready to meet all necessary measures and requirements that are required to receive a security clearance according to the respective national laws
Why Helsing
There is no other company like Helsing: we are at a pivotal stage in our journey, with a unique level of funding, and a unique level of ambition
Work alongside and learn from world-class AI researchers, software engineers and domain experts. Our team combines excellence with dedication to our mission
Be part of, and build, the foundational culture of the most important deep-tech company in Europe
Have an enormous impact on some of the most important geopolitical problems, with an ethics-first approach. We regularly host company-wide fireside chats on key global issues and ethics debates
Be part of a transparent, friendly and outcome-driven culture where trust, respect, recognition and autonomy are at the forefront of everything that we do
What we offer
The chance to work in an innovative organisation focused on protecting our democracies and future generations
The opportunity to drive impact in a fast-growing company with mission-orientated colleagues
Diverse, collaborative and focused teams located in London, Munich, Berlin and Paris
Flexible working hours
Supportive team structures and regular feedback
Regular company events to bring together all staff as one unit across Europe
Competitive compensation and stock options
Helsing is an equal opportunities employer. We are committed to equal employment opportunity regardless of race, religion, sexual orientation, age, marital status, disability or gender identity. Please do not submit personal data revealing racial or ethnic origin, political opinions, religious or philosophical beliefs, trade union membership, data concerning your health, or data concerning your sexual orientation.
Helsing's Candidate Privacy and Confidentiality Regime can be found
here
.