Head of Communications and Government Affairs, Germany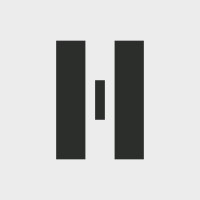 Helsing
Marketing & Communications
Berlin, Germany
Posted on Monday, September 18, 2023
Who we are
We are building Helsing: a software company that keeps our democracies from harm. We're a diverse team of world class, ambitious, and impassioned engineers, deep learning specialists and customer-facing programme managers. We are looking for others to join our European teams to apply their skills to solve the most complex and impactful problems in defence.
We embrace an open and transparent culture that welcomes healthy debates on the use of technology, and AI particular, in defence, its benefits, and its ethical implications
Your impact
As Head of Communications and Government for Germany, you will have the opportunity to shape and direct how Helsing is positioned within Germany as well as supporting corporate activities across the company. You will work closely with our Communications and Government Affairs team as well as our Programme Directors. Your role will focus on identifying, developing and managing key government and stakeholder relationships in Germany as well as shaping and co-ordinating key meetings, events and communications activities company wide.
What you will work on
Developing and taking responsibility for Helsing stakeholder management in Germany with government, academia, trade associations and the media.
Supporting the Programmes and Partnerships Function in Germany through integration of key stakeholder engagement with our customers (defence suppliers and government clients).
Organising and coordinating Helsing events, from round table discussions to large scale company events.
Developing and maintaining the contacts and stakeholder communications system for the Communications and Government Affairs Department
Handling correspondence and assuming responsibility for filtering and managing this.
Who we are looking for
Note: The following bullet points describe one version of our dream candidate. We very much encourage you to apply even if you believe you meet only part of our wish list
A sensitivity for target groups and different stakeholders as well as a passion for political and social developments and trends.
Prior experience in either politics, defence, consulting, communications or other relevant sectors. The ideal candidate will have experience of working in a relevant position in government, the armed forces or parliament (Bundestag).
Understanding of the importance of excellent stakeholder communications. Ideally you will have experience in highly professional communication both written and verbal with senior officials in the private and public sector
Fluent German and English is essential.
Your own personal values align with our corporate values of ownership, initiative, dedication to mission, speed and inclusiveness
You are a high performer who thrives in a fast-paced, demanding environment
You are collaborative, humble and a problem-solver
A University degree (or equivalent experience) in any subject relevant to these sectors, including but not limited to politics, communications or economics, humanities or social sciences
Why Helsing
There is no other company like Helsing: we are at a pivotal stage in our journey, with a unique level of funding, and a unique level of ambition
Work alongside and learn from world-class AI researchers, software engineers and domain experts. Our team combines excellence with dedication to our mission
Be part of, and build, the foundational culture of the most important deep-tech company in Europe
Have an enormous impact on some of the most important geopolitical problems, with an ethics-first approach. We regularly host company-wide fireside chats on key global issues and ethics debates
Be part of a transparent, friendly and outcome-driven culture where trust, respect, recognition and autonomy are at the forefront of everything that we do
What we offer
The chance to work in an innovative organisation focused on protecting our democracies and future generations
The opportunity to drive impact in a fast-growing company with mission-orientated colleagues
Diverse, collaborative and focused teams located in Berlin, Munich, London and Paris
Flexible working hours
Supportive team structures and regular feedback
Regular company events to bring together all staff as one unit across Europe
Competitive compensation and stock options
Helsing is an equal opportunities employer. We are committed to equal employment opportunity regardless of race, religion, sexual orientation, age, marital status, disability or gender identity. Please do not submit personal data revealing racial or ethnic origin, political opinions, religious or philosophical beliefs, trade union membership, data concerning your health, or data concerning your sexual orientation.
Helsing's Candidate Privacy and Confidentiality Regime can be found
here
.