Deployed AI Engineer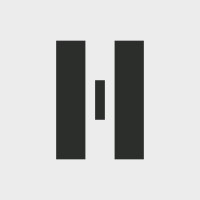 Helsing
Software Engineering, Data Science
Paris, France · Berlin, Germany · London, UK
Posted on Monday, September 18, 2023
Who we are
We are building Helsing: a software company that keeps our democracies from harm. We're a diverse team of world class, ambitious, and impassioned engineers, deep learning specialists and customer-facing programme managers. We are looking for others to join our European teams to apply their skills to solve the most complex and impactful problems in defence.
We embrace an open and transparent culture that welcomes healthy debates on the use of technology, and AI particular, in defence, its benefits, and its ethical implications
The grand scheme
Software only matters when it is actively being used and making a difference. As a Deployed AI Engineer, you will be at the heart of this - taking state-of-the-art software, and integrating it into complex systems. You'll be defining and executing against the end-to-end outcome, and all steps on the way, to delivering novel capabilities in some of the most challenging environments around.
For example: you collaborate directly with customer avionics engineers to understand the data structures and APIs used in aircraft mission control systems. Instead of being scared, you embrace the complexity of unfamiliar databases, APIs, or network protocols; you dig into the specification and use your creativity and ingenuity to implement adapters for integrating them with Helsing's cloud infrastructure. By working closely with our partners and customers (both metaphorically and quite literally), you continuously evolve, improve, and operate Helsing software. You own the outcome end-to-end.
The day-to-day
In close collaboration with our product teams, you discover and formalise customer requirements, identify bugs, and ship the latest features directly to our users. Technology demonstrations are our chance to shine - you will coordinate between customers, partners, and Helsing engineers to showcase Helsing's software and AI capabilities in simulations or with real systems.
You'll do great if you…
Note: The following bullet points describe only one variant of our dream candidate. None of us matched all of these at once when we first joined Helsing. We very much encourage you to apply even if you believe you meet only part of our wish list.
You have a degree in computer science, software engineering, electrical engineering, or other relevant fields.

Your broad understanding and creative use of computer systems is the Swiss army knife in Helsing's toolbox of world-class talent.

You prefer asking questions over stipulating answers.

You love figuring things out, digging deeper and deeper into unfamiliar systems until it finally clicks, and you understand how they work.

You are not afraid of legacy systems and would rather make them work than give up and try to rewrite it all

Bonus points if you have professional experience working in a defence context.

You are comfortable with scripting languages such as Bash or Python and have experience with software engineering in C++, Java, Rust, or similar.

You can navigate and configure Linux systems and have an understanding of network stacks and database systems.

If Germany based- it is a requirement that you are able to speak business level or fluent German
You'll be even better prepared if you have …
Experience with Rust and Python

Experience with container-based, cloud-native and edge application architectures

Experience with maintaining and operating production systems using Prometheus, Grafana, ELK, or similar

Experience with SQL, NoSQL, and streaming database systems

Experience with production ML systems
Why Helsing
The work is important. We aim to give democracies the tools they need to thrive and protect themselves. At Helsing, you'll be working on problems that directly impact the defence of democratic countries while balancing both ethical and geopolitical concerns, and few things are as important as that.
The work is unique. We operate in a domain that has highly unusual technical requirements and constraints, and where robustness, safety, and ethical concerns are vital. Combined with the high-impact, real-world, cross-cutting nature of the work, you get access to unique Engineering and AI challenges that make meaningful impact in the world.
The work is interesting. Our work frequently takes us right up to the state of the art in technical innovation, be it reinforcement learning, distributed systems, generative AI, or deployment infrastructure. We have to constantly innovate to stay ahead and to make possible the seemingly-impossible intersection of requirements placed upon the systems we build and deploy.
The company is ambitious. In our domain, success is a matter of order-of-magnitude improvements and novel capabilities. This means we take bets, aim high, and focus on big opportunities, which makes for a dynamic work environment with lots of room for exploration and variation, and the possibility of being a critical part of truly groundbreaking projects. And doing so has yielded results: we already operate in four countries, and have landed multiple significant government contracts despite being a relatively young company.
The company invests in its people. Every start-up claims that they have excellent engineers and want to hire top talent. We're no different. What sets Helsing apart is that for us hiring and developing our people is a matter of necessity. In our domain, the level of engineering excellence throughout the company has severe real-world ramifications, and our customers and partners depend on our engineering teams' continuous improvement to stay ahead.
People are trusted. We firmly believe that no one person has all the answers, especially in our domain, and that ensuring all voices can be heard is how we minimise the risk of poor judgement. We actively encourage healthy, proactive, and diverse debate internally about what we do and how we choose to do it. Teams and individual engineers are trusted (and encouraged) to practice responsible autonomy and critical thinking, and to focus on outcomes, not conformity. At Helsing you will have a say in how we (and you!) work, the opportunity to engage on what does and doesn't work, and to take ownership of aspects of our culture that you care deeply about.
What we offer
Flexible working focused around outcomes, not time-tracking

Competitive compensation and stock options

Relocation support

Social, education, and gym subsidies and allowances

Regular company events and all-hands to bring together employees as one team across Europe

A hands-on onboarding program (affectionately labeled "Infraduction"), in which you will be building tooling and applications used across the company. This is your opportunity to learn our tech stack, explore the company, and learn how we get things done - all whilst working with other engineering teams from day one
Helsing is an equal opportunities employer. We are committed to equal employment opportunity regardless of race, religion, sexual orientation, age, marital status, disability or gender identity. Please do not submit personal data revealing racial or ethnic origin, political opinions, religious or philosophical beliefs, trade union membership, data concerning your health, or data concerning your sexual orientation.
Helsing's Candidate Privacy and Confidentiality Regime can be found
here
.