Sr. SW Engineer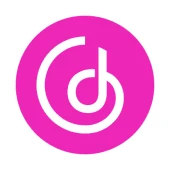 GoodData
Other Engineering
Prague, Czechia
Posted on Tuesday, July 4, 2023
Java/Kotlin developers are an essential part of the GoodData platform team. We are constantly iterating, designing, and coding our way to excellence. If you're an enthusiastic and talented developer who wants to work in a team of talented, driven individuals then we'd love to hear from you.
Your job will be to
Analyze and implement new features.
Investigate and prevent issues of given Components.
Decompose tasks within one Service with knowledge of one Component.
Collaborate with other team members on team projects.
Influence technical solutions and processes & best practices within the team.
Understand cross-team technical issues and contributions to cross-team processes.
Follow other working instructions of his/her superiors.

The goal will be to work on the rewrite of the exporters component in order to support the growth.
About you
Be a professional Java and/or Kotlin developer with 2+ years of experience
Have expertise with Spring and Java/Kotlin frameworks/technologies in general
Be interested in a broader technology landscape (e.g. Perl, Python, Ruby, Erlang, C++, JavaScript)
Understand QA, be able to write automated tests and design testing strategies

Have to have experience with mathematics and, ideally, with BI to support the team working on the core analytical engine

Be enthusiastic to learn and go beyond your boundaries
Active spoken and written English
Be a team player
About GoodData
Data has changed the world — and we're changing how data is analyzed, presented, and consumed.
GoodData is a cloud-based business intelligence platform revolutionizing the way in which companies provide analytics to their customers and partners. Integrating seamlessly into workflows and products, GoodData allows clients to provide custom data and analytics to anyone in their ecosystem. We take the value of data seriously, so our systems and platforms maintain the highest standards for security — without compromising on performance.
Join the GoodData team to help bring data-driven decision-making to everyone, enabling others to work smarter, faster, and more effectively.
Benefits & Perks
25 vacation days
6 sick days
Snacks and coffee in the office
About GoodData
Share this position