Senior People Operations Program Manager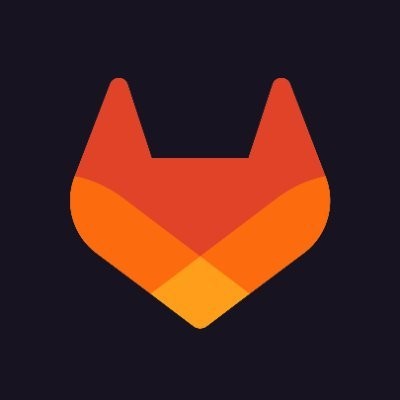 GitLab
People & HR, Operations
United States · Remote
Posted on Thursday, October 26, 2023
About the team
The People Group at GitLab supports all GitLab team members through the complete team member lifecycle. The Senior People Operations Program Manager reports to the Director, People Tools & Technology.
What you'll do
Assume accountability for providing detailed project management and leading all aspects of critical projects from business case approval through validation of success metrics.
Based on System Design Thinking principles, design processes that are both effective and efficient and deliver the desired outcomes.
Primary focus on cultivating positive employee experiences, seeking opportunities to optimize efficiency of processes to deliver exceptional customer service and enhance the overall employee journey.
Collaborate with cross-functional teams to improve processes and to implement programs with the goal always being to make processes easier from the perspective of the team members.
Manage and create effective communication strategies to support information flow from the People team to stakeholders while ensuring a strong focus on achieving strategic outcomes. Deliver engaging, informative and well-organized presentations to support project objectives and outcomes.
Build business cases for new projects based on supporting data to present to People Operations Leadership and key stakeholders.
Facilitate process mapping and design sessions with cross-functional teams and SMEs to document current state processes while also identifying process gaps, integration opportunities and efficiencies.
Independently gathers information from a variety of sources; to analyze, interpret, and summarize data gathered, and to deliver meaningful insights to the HR leadership team and other organizational stakeholders.
Manage high-level meeting coordination and facilitation by ensuring all logistical aspects are organized and communicated concisely.
Create measures to ensure project outcomes are successful and meet expectations.
Coordinate, communicate and report out People operational activities including cyclical and project-based assignments.
Demonstrated resourcefulness in problem-solving, proactively manage multiple projects with a keen sense of attention to detail.
Create project roadmaps, process documents, project documentation, and milestones to ensure successful completion of projects within the timeframe agreed upon.
Ensure compliance with all international rules and regulations.
Update documentation and handbook as appropriate.
Collect GitLab internal data to track trends in functional areas.
Collect external market data to support project roadmaps.
What you'll bring
3+ years of directly related experience required
Experience working in a fast-paced environment
Demonstrated resourcefulness in problem-solving, identifying and addressing issues that may arise during People operational activities to include analyzing problems, proposing solutions, and implementing appropriate measures to overcome challenges
A strong track record of successful project execution and strong project management skills
Experience working independently to lead large, complex projects with multiple stakeholders taking them to completion
Ability to influence others at varying levels of seniority using data to inform recommendations. Work collaboratively with cross-functional teams to identify and mitigate process gaps and issues through active listening and probing resulting in mutual understanding
Prior understanding and management of the Contractor Hiring process is a plus
Strong organizational skills
Strong change management experience
Strong ability to understand a high-level issue and conduct root cause analysis to understand concerns
Intermediate/Expert experience analyzing metrics using Excel (or similar software)
Strong process re-engineering skill set
Demonstrates exceptional customer service and relationship building skills
Leverage business knowledge to address complex issues while mitigating risk
Ability to analyze, investigate & interpret data, issues & situations
Ability to plan organize and prioritize work while leveraging resources
Create strong working relationships and influence change
Ability to multitask and maintain focus to achieve timely results
Ability to research, collect and organize data for analysis
Excellent verbal and written communication skills
Ability to use GitLab
Aligns with GitLab values
How GitLab will support you
Please note that we welcome interest from candidates with varying levels of experience; many successful candidates do not meet every single requirement. Additionally, studies have shown that people from underrepresented groups are less likely to apply to a job unless they meet every single qualification. If you're excited about this role, please apply and allow our recruiters to assess your application.
The base salary range for this role's listed level is currently for residents of listed locations only. Grade level and salary ranges are determined through interviews and a review of education, experience, knowledge, skills, abilities of the applicant, equity with other team members, and alignment with market data. See more information on our
benefits
and
equity
. Sales roles are also eligible for incentive pay targeted at up to 100% of the offered base salary.
Colorado/Washington pay range
California/New York/New Jersey pay range
---
Country Hiring Guidelines: GitLab hires new team members in countries around the world. All of our roles are remote, however some roles may carry specific location-based eligibility requirements. Our Talent Acquisition team can help answer any questions about location after starting the recruiting process.
Privacy Policy: Please review our Recruitment Privacy Policy. Your privacy is important to us.
GitLab is proud to be an equal opportunity workplace and is an affirmative action employer. GitLab's policies and practices relating to recruitment, employment, career development and advancement, promotion, and retirement are based solely on merit, regardless of race, color, religion, ancestry, sex (including pregnancy, lactation, sexual orientation, gender identity, or gender expression), national origin, age, citizenship, marital status, mental or physical disability, genetic information (including family medical history), discharge status from the military, protected veteran status (which includes disabled veterans, recently separated veterans, active duty wartime or campaign badge veterans, and Armed Forces service medal veterans), or any other basis protected by law. GitLab will not tolerate discrimination or harassment based on any of these characteristics. See also GitLab's EEO Policy and EEO is the Law. If you have a disability or special need that requires accommodation, please let us know during the recruiting process.