Senior Product Manager, Source Code Management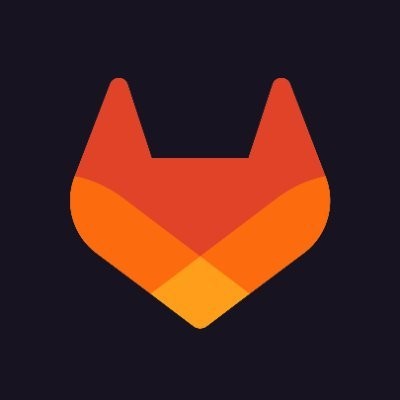 GitLab
Product
Remote
Posted on Tuesday, July 18, 2023
An Overview of This Role
We're looking for an experienced Sr. Product Manager to drive the roadmap for Source Code Management (SCM) at GitLab. This team owns our most mature, core capabilities in the product that enable teams to manage source code at a massive scale.
The Source Code Management team is responsible for contributing to the entire "SCM" use case that customers purchase GitLab for (Create Stage Direction), including close collaboration with peer teams Code Review and IDE. This core functionality within GitLab also includes capabilities such as branch management, merge request approval rules, and commit signing. These areas of the product are focused on making it easy and intuitive to manage source code so that it is secure, compliant, and encourages best development practices.
You'll lead cross-functionally with other GitLab stages to ensure our teams can drive our core differentiators. You'll enable GitLab to lead from a position of product maturity while contributing to the strategic direction of the Source Code Management capabilities, maintaining our lead and enabling our customers to ship software, faster.
What you'll do
Work closely with internal development, technical field, marketing, and other product teams continuing to mature Source Code Management.

Ensure that the next milestone contains the most relevant items to customers, users, and us

Work with customers, users, and other teams to make feature proposals enticing, actionable, and small

Keep

/direction

up to date as our high-level roadmap

Ensure that we translate user demands to features that make them happy but keep the product UI clean and the codebase maintainable

Willingness to keep up with the maturing DevSecOps market finding ways to collaborate well beyond the scope of source code.
Additional core responsibilities of GitLab Product Managers.
What you'll bring
Prior experience working with developer tooling

Experience managing stakeholders, including internally-facing product teams, senior executives, field sales teams, and customers.

Demonstrated ability to work in a cross-functional team in a large Product organization.

High-level technical understanding of how teams manage their source code at scale

Experience using developer tooling, especially "DevOps" platforms.

Excellent communication skills and ability to work cross-functionally, as Source Code/Create often contributes to and interacts with nearly every corner of the company.

Experience building features within enterprise SaaS and Self-hosted software platforms.
About the team
SCM is not only the most used function in GitLab but also the one with the longest history as it has been there from the beginning. As a result, the Source Code Management team juggles constant requests from customers and new areas of innovation. They are currently working on ways to solve some of the main shortcomings of Git, such as monorepos and binary files. We are working on ways to creatively enable customers who have run into these shortcomings, while still focusing on delivering an easy and intuitive source code management experience for all developer. You can read more about the current priorities and challenges on the SCM Product Direction page.
How GitLab will support you
Please note that we welcome interest from candidates with varying levels of experience; many successful candidates do not meet every single requirement. Additionally, studies have shown that people from underrepresented groups are less likely to apply to a job unless they meet every single qualification. If you're excited about this role, please apply and allow our recruiters to assess your application.
The base salary range for this role's listed level is currently for residents of listed locations only. Grade level and salary ranges are determined through interviews and a review of education, experience, knowledge, skills, abilities of the applicant, equity with other team members, and alignment with market data. See more information on our
benefits
and
equity
. Sales roles are also eligible for incentive pay targeted at up to 100% of the offered base salary.
Colorado/Washington pay range
California/New York/New Jersey pay range
---
Country Hiring Guidelines: GitLab hires new team members in countries around the world. All of our roles are remote, however some roles may carry specific location-based eligibility requirements. Our Talent Acquisition team can help answer any questions about location after starting the recruiting process.
Privacy Policy: Please review our Recruitment Privacy Policy. Your privacy is important to us.
GitLab is proud to be an equal opportunity workplace and is an affirmative action employer. GitLab's policies and practices relating to recruitment, employment, career development and advancement, promotion, and retirement are based solely on merit, regardless of race, color, religion, ancestry, sex (including pregnancy, lactation, sexual orientation, gender identity, or gender expression), national origin, age, citizenship, marital status, mental or physical disability, genetic information (including family medical history), discharge status from the military, protected veteran status (which includes disabled veterans, recently separated veterans, active duty wartime or campaign badge veterans, and Armed Forces service medal veterans), or any other basis protected by law. GitLab will not tolerate discrimination or harassment based on any of these characteristics. See also GitLab's EEO Policy and EEO is the Law. If you have a disability or special need that requires accommodation, please let us know during the recruiting process.