Director, Technical Product Management - Systems Engineering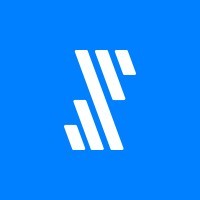 Fivetran
Software Engineering, IT, Product
Oakland, CA, USA
Posted on Tuesday, November 21, 2023
From Fivetran's founding until now, our mission has remained the same: to make access to data as simple and reliable as electricity. With Fivetran, customer data arrives in their warehouses, canonical and ready to query, with no engineering or maintenance required. We're proud that more organizations continue to leverage our technology every day to become truly data-driven.
About the Role
Fivetran is building data pipelines to power the modern data stack for thousands of companies. We're looking for a Director to build and lead our Technical Product Management team within Systems Engineering.
Systems Engineering is a new and growing organization within Fivetran, charged with designing, implementing, configuring, and maintaining the internal systems that power our operations. These domains can include Lead to Cash, including tight integration with our product platform to enable online purchasing and subscription management; Finance, including the flow of Revenue into our Analytics and Accounting domains; Support, which ensures a world-class experience throughout the customer lifecycle; and more to discover, as we're just beginning our journey as a function!
You and your team will drive the relationship between our Systems Engineering technical teams and business stakeholders, wearing many hats along the way. You'll work with Go-To-Market, Finance, Analytics, Product, and Engineering teams to drive the business process systems strategy, roadmaps, requirements, and the execution of projects.
This is a full-time position based out of our Oakland, CA office.
Technologies You'll Use
You'll be expected to understand the key technologies that drive our systems and product interactions to guide your team and work cross-functionally with engineering stakeholders. In order to do that, you should be comfortable working with technical and non-technical stakeholders to develop product requirements, technical design documents, and related documentation to define technical solutions to business challenges clearly. A technical background with SQL proficiency and experience with a general-purpose programming language is preferred.
What You'll Do
Leadership and Strategy
Build and scale the internally-facing Technical Product Management function, setting strategic direction and defining team structure and processes

Act as a mentor and coach to the team, fostering an environment of growth and development

Align the business vision with technical solutions, setting clear objectives and key results for the team to strive for
Roadmap Execution and Project Delivery
Collaborate closely with internal stakeholders and Systems Engineering teams to drive the execution of your product roadmap, ensuring that project goals, deadlines, and deliverables are met

Lead the planning, scheduling, and tracking of project timelines and milestones using appropriate tools and techniques

Provide hands-on management of the most critical projects, applying expert judgment and analysis to the planning and execution of project activities
Stakeholder Management and Collaboration
Own the relationship with key stakeholders across various functions such as Go-To-Market, Finance, Analytics, Product, and Engineering

Lead cross-functional teams to define business requirements and translate these into robust technical solutions

Ensure a clear communication framework is in place to align expectations, progress, and feedback between your team and the stakeholders
Process Improvement and Innovation
Identify opportunities for process optimization, recommending and implementing new systems or enhancements to existing systems

Foster a culture of continuous improvement, encouraging the team to iterate on processes and tools to improve efficiency and effectiveness

Stay informed of the latest technology and product management trends to drive innovation within the team and the broader organization
Performance Metrics and Analysis
Establish and oversee the tracking of performance metrics, ensuring the team's output meets quality standards and delivers value to the organization

Use data-driven insights to make strategic decisions and to report on the health and success of various projects and initiatives

Analyze the impact of new systems or enhancements on the business, providing detailed reports to senior management on the team's progress and achievements
By taking on these responsibilities, you will play a pivotal role in ensuring that our internal systems not only support but also accelerate the growth of the business. Your leadership will drive the Technical Product Management team to deliver innovative solutions aligned with our company's strategic objectives.
Skills We're Looking For
Leadership and Vision
Proven experience in managing and developing high-performing teams, with at least 5 years in a leadership role in technical product or program management, preferably for internally-facing systems and products

A leading-from-the-front leadership style with a willingness to dive in and understand the business processes and systems that support them

Your style is adaptable. As a fast-moving startup, you'll be called upon to define the unknown and lead your team through ambiguity

Demonstrated ability to lead cross-functional teams and manage stakeholder expectations effectively

Commitment to ethical leadership, with adherence to the "Front Page Test" as a guiding principle
Strategic Product Management
Expertise in driving the development lifecycle of highly technical and complex products for internal users

Adept at prioritizing major initiatives, balancing the demands between near-term alignment to changes in the business and long-term scalability
Technical Acumen and Analytics
Deep understanding of enterprise-grade systems and end-to-end processes, with the ability to oversee projects that require advanced technical understanding

Experience in performing in-depth analysis and research to identify opportunities for system improvements

Ability to translate complex technical details into clear, concise requirements and communicate effectively with technical and non-technical stakeholders

Experience with Agile or Scrum project management methodologies, with a strong track record of shipping products that exceed user expectations
Collaboration and Influence
Exceptional collaborator with a track record of working cross-functionally within the product organization and beyond

Strong ability to partner with design, engineering, analytics, and partnerships teams to drive and implement changes

Capacity to evangelize the success of system initiatives to bolster confidence and adoption
Detail-Oriented Perspective
Strong attention to detail while maintaining sight of the broader vision and strategic goals

Ability to manage multiple projects and deadlines, balancing short-term needs with long-term strategic priorities
Decision-Making and Research
Demonstrated use of analytics, user research, and business cases to drive decisions and improve internal systems

A deep sense of empathy for the customer, ensuring that all technical solutions are user-focused and deliver significant value
Integrity and Values
Embodies the product team values of Curiosity, Ownership, Collaboration, Kindness, and Integrity and encourages the same within the team
Bonus Skills​
Experience with Lead to Cash or Revenue Systems (e.g. Salesforce, Netsuite, Coupa) and the internal processes they support

Public company experience and a working understanding of system and process controls

Proficiency in general-purpose programming languages, SQL, and familiarity with front-end UI and backend-heavy product development
#LI-KM3
The pay range displayed on this job posting reflects the minimum and maximum target for new hire salaries for the target position and level. Our pay ranges are determined by role, level, and location. Our job titles may span more than one career level. Within the range, individual pay is determined by additional factors, including job-related skills, experience, relevant education or training, business need, market demands. The pay range is subject to change and may be modified in the future. Your recruiter can share more about the specific pay range for your location during the hiring process.

This range represents base salary only and does not include incentive for sales roles, equity, or benefits, if applicable.



Pay Range
Perks and Benefits

100% employer-paid medical insurance*
Generous paid time-off policy (PTO), plus paid sick time, inclusive parental leave policy, holidays, and volunteer days off
RSU stock grants
Professional development and training opportunities
Company virtual happy hours, free food, and fun team building activities
Monthly cell phone stipend
Recharge, reenergize, and pursue personal and professional goals with a 30 day paid leave after 5 years
*may vary by country - please reach out to your recruiter for more information
To learn more about Fivetran's benefits by region - click here.
We're honored to be valued at over $5.6 billion, but more importantly, we're proud of our core values of Get Stuck In, Do the Right Thing, and One Team, One Dream. Read about us in Forbes.
Fivetran brings together high-quality talent across the globe to make data access as easy and reliable as electricity for our customers. We value and recognize that our customers benefit from having innovative teams made of people from many backgrounds, experiences and identities. Fivetran promotes diversity, equity, inclusion & belonging through attracting, recruiting, developing and retaining a diverse workforce, not only because it is the right thing to do, but because it helps us build a world-class company to better serve our customers, our people and our communities.
To learn more about Fivetran's culture and what it's like to be part of the team, click here and enjoy our video.
To learn more about our candidate privacy policy, you can read our statement here.