Director, Technical Accounting & External Reporting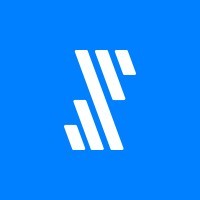 Fivetran
IT, Accounting & Finance
Oakland, CA, USA
Posted on Tuesday, October 3, 2023
From Fivetran's founding until now, our mission has remained the same: to make access to data as simple and reliable as electricity. With Fivetran, customer data arrives in their warehouses, canonical and ready to query, with no engineering or maintenance required. We're proud that more organizations continue to leverage our technology every day to become truly data-driven.
About the Role
Fivetran, the global leader in modern data integration, is seeking an experienced and exceptional Director, Technical Accounting & External Reporting to join its accounting team. As a key leader within the department, you will play a critical role in driving our mission to become an operationally excellent, automation-forward and high-performing accounting organization.
Technical Assessments: As the in-house subject matter expert for US GAAP, you are responsible for the accurate and timely assessment, documentation and communication of conclusions associated with a diverse range of complex accounting matters. Topics can include debt and equity instruments, stock-based compensation, valuations, leases, commissions and more. Furthermore, you are responsible for adopting, maintaining and ensuring adherence to accounting policies.
External Reporting: You will lead all aspects of Fivetran's external reporting process. You will be expected to remain informed and up-to-date on all relevant FASB, PCAOB and SEC changes to financial reporting standards and rules. You will be tasked with developing, implementing and maintaining systems, procedures and policies to support the possibility of a public filing, which would include Form S-1 and the related subsequent SEC reporting requirements including Forms 10-K, 10-Q, 8-K and Proxy filings. Experience with BigQuery is highly preferred.
External Audit: You will serve as the main contact for external auditors and oversee the completion of on-time, on-budget, efficient and clean audits. To be successful in this role, you must have excellent project management skills and the ability to leverage knowledge, techniques, and tools to successfully manage simultaneous projects under tight deadlines.
Controls: You will act as the 'go-to' person for internal controls within Fivetran and partner heavily cross-functionally with relevant stakeholders to design, implement and maintain our controls compliance program.
Leadership, collaboration and communication: This is a high-profile, executive-facing, collaborative, leadership role. The ideal candidate should have many years of experience in developing, mentoring and leading high-performing teams in a fast-paced, dynamic environment. Success in this role requires excellent communication and collaboration skills, as well as the ability to build and maintain strong working relationships with both internal and external stakeholders.
What You'll Do
Lead the proactive identification, research, and documentation of complex technical accounting matters and provide operational accounting support for complex areas such debt and equity instruments, stock-based compensation, valuations, leases, commissions and more.

Monitor pronouncements and projects of the FASB, PCAOB and SEC, preparing briefings and summaries for presentation to senior management and education to the Accounting team.

Lead the development and analysis of the company's policies and procedures, educate the broader accounting team on application of policies and drive the implementation of any changes in policy or adoption of new GAAP standards.

Lead and manage the external reporting function, ensuring timely, complete and accurate preparation and submission of financial statements, SEC filings (10-K, 10-Q, 8-K), and other reports.

Collaborate with cross-functional teams to gather financial information, perform detailed analysis, provide valuable insights, and ensure accurate and comprehensive disclosures, leveraging automation and systems where possible (e.g. BigQuery, Looker, etc.).

Ensure compliance with US GAAP, IFRS, PCAOB standards, and SEC reporting requirements.

Continuously look for areas for process improvement and implement best practices, automated solutions, tools and systems to enhance the effectiveness and efficiency of external reporting (e.g. Workiva).

Develop and maintain strong relationships with both internal and external stakeholders; act as the reliable 'go-to' expert for all matters related to technical accounting, reporting and controls.

Oversee the coordination and execution of the audit process, liaising with auditors to ensure a smooth and efficient audit cycle.

Hire, coach, mentor and lead a high-performing and highly collaborative team.
Skills We're Looking For
CPA (active)

10+ years of relevant accounting experience between Big 4 public accounting and SaaS/Software public company

5+ years of progressive management experience in technical accounting, SEC reporting or equivalent

IPO readiness and SOX controls implementation experience required

Evidence of exceptional US GAAP technical accounting proficiency

Excellent research and analytical skills, with a high attention to detail

Excellent verbal and written communication skills; must be able to clearly and concisely document and effectively communicate complex accounting and reporting issues to accounting and non-accounting personnel

Strong interpersonal skills with the ability to communicate with all levels of management through diplomacy and tact

Strong people management skills with the ability to lead cohesive, productive, high-performing teams

Strong project management skills and the ability to manage simultaneous projects, work under pressure, and meet deadlines in a fast-paced work environment

BigQuery and Workiva experience preferred
#LI-MM1
The pay range displayed on this job posting reflects the minimum and maximum target for new hire salaries for the target position and level. Our pay ranges are determined by role, level, and location. Our job titles may span more than one career level. Within the range, individual pay is determined by additional factors, including job-related skills, experience, relevant education or training, business need, market demands. The pay range is subject to change and may be modified in the future. Your recruiter can share more about the specific pay range for your location during the hiring process.

This range represents base salary only and does not include incentive for sales roles, equity, or benefits, if applicable.



Pay Range
Perks and Benefits

100% employer-paid medical insurance*
Generous paid time-off policy (PTO), plus paid sick time, inclusive parental leave policy, holidays, and volunteer days off
RSU stock grants
Professional development and training opportunities
Company virtual happy hours, free food, and fun team building activities
Monthly cell phone stipend
Recharge, reenergize, and pursue personal and professional goals with a 30 day paid leave after 5 years
*may vary by country - please reach out to your recruiter for more information
To learn more about Fivetran's benefits by region - click here.
We're honored to be valued at over $5.6 billion, but more importantly, we're proud of our core values of Get Stuck In, Do the Right Thing, and One Team, One Dream. Read about us in Forbes.
Fivetran brings together high-quality talent across the globe to make data access as easy and reliable as electricity for our customers. We value and recognize that our customers benefit from having innovative teams made of people from many backgrounds, experiences and identities. Fivetran promotes diversity, equity, inclusion & belonging through attracting, recruiting, developing and retaining a diverse workforce, not only because it is the right thing to do, but because it helps us build a world-class company to better serve our customers, our people and our communities.
To learn more about Fivetran's culture and what it's like to be part of the team, click here and enjoy our video.
To learn more about our candidate privacy policy, you can read our statement here.