Care Manager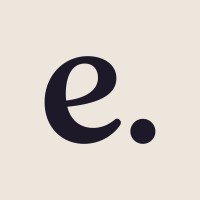 Empathy
Customer Service
Remote · United States
Posted on Tuesday, August 15, 2023
Description
Empathy is on a mission to help families with everything they face after the loss of a loved one. Powered by tech and driven by purpose, we provide peace of mind by guiding families through all the tedious and time-consuming tasks that follow a loss. We partner with employers and life insurance companies, offering their employees and/or clients meaningful support when they need it most. We work steadfastly to update and innovate our offerings to make sure families are always receiving the highest level of support. It's unique and rewarding work that offers many interesting challenges along the way.
Our flagship product is a digital loss companion that accompanies families through every aspect of a loved one's death, from funeral planning and estate settling to dealing with grief, mortality, and family. Partnering with families to bring empathy and transparency to every aspect of this difficult time in their lives, we're on a mission to change the way the world copes with loss.
Salary Range: $40,000 - $50,000
About the team
A key element of our app and services is the Empathy Care Team which extends our ability to assist families with the various steps of dealing with a loved one's passing. We're looking for a compassionate, self-starting, organized, and collaborative Care Manager to be a member of our growing Care Team. As you thoughtfully guide and support families, you will be documenting best practices and steps to help develop our knowledge, capabilities, and our team.
In this role you will
Address all User's practical and emotional needs in a fluid and expert manner.
Act as a product expert who connects Users to Empathy specific tools and resources.
Demonstrate excellent written and verbal communication using the Empathy 'voice'.
Excel in organization, documentation, and time management to meet SLA requirements.
Work as a team player across different functions and quickly assist with tasks when asked.
Provide an exceptional User experience with a focus on empathy, compassion, and investment in the User's journey.
Complete all onboarding and ongoing training in a timely manner and provide feedback on training to ensure the team is continually improving the way information is shared.
Surfacing any gaps or opportunities for professional development training that can benefit you or the larger team in providing an exceptional user experience.
Relay User insights and identify knowledge gaps to support product development.
Share reliable resources with service providers and state/government agencies.
Follow guidelines to escalate issues to the appropriate team member and operate with caution and care while working with sensitive User data.
Assist users in navigating the logistical complexities following the loss of a loved one, including guidance through the probate process and understanding tax implications.
Utilize critical thinking and problem-solving abilities to resolve User challenges.
Create personalized Care Plans for Managed Care Users.
Take on short-term projects as needed and defined by the Manager.
Manage Chat while on shift.
Requirements
Warm-hearted, empathetic, and patient
2 years of professional experience in a customer-facing role/counseling/support/concierge services or related fields (including internships)
Proficient in navigating new technology, tools, and platforms with a strong ability to adapt to evolving digital environments
Experience in creating and communicating step-by-step process flows
Excellent communication, organizational, and interpersonal skills
Strong love for learning and conducting research in an unfamiliar field
Demonstrated problem-solving abilities involving challenging deadlines and priorities
Ability to organize multiple tasks and projects and maintain control of workflow
Ability to analyze situations and make independent professional judgments without close supervision
Preferred Qualifications
Previous experience in social work, grief counseling, or other related fields
Experience with Google Suite, Slack, and Zendesk