Tier 1 Customer Advocate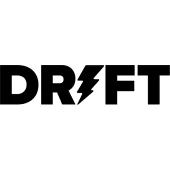 Drift
Customer Service, Legal
Guadalajara, Jalisco, Mexico
Posted on Tuesday, October 10, 2023
Customer Advocate - Entry Level [Hybrid role]
About Drift
Drift®, the Conversation Cloud company, helps businesses connect with people at the right time, in the right place with the right conversation. Using the Drift Conversation Cloud, businesses can personalize experiences that lead to more quality pipeline, revenue and lifelong customers. Drift brings Conversational Marketing, Conversational Sales and Conversational Service into a single platform that integrates chat, email and video and powers personalized experiences with artificial intelligence (AI) at all stages of the customer journey. More than 5,000 customers use Drift to deliver a more enjoyable and more human buying experience that builds trust and accelerates revenue. Representing less than 1% of unicorns led by Latino founders, Drift is building an equitable, enduring company to transform the way businesses buy from businesses.
About the role
The goal of the Customer Advocate Team is to be the voice of our customers and drive change. You'll be the closest to the customer and interacting with them daily, so we're leaning on you to identify and advocate for how we can keep improving the customer experience.
What you'll be doing on the team
In one month you'll…
Attend training to learn the Drift story, how we work, and our goals for the future
Learn how Drift works and why our customers use it
Have 1:1 meetings with your direct manager and meet with other key players
Shadow colleagues, learn best practices for what makes Drift Customers successful
Resolve customer questions in chat and email
By month 3 you'll…
Continue to master your knowledge of the Drift product and have a deep understanding of how our customers use Drift to achieve their goals
Manage the frontlines by juggling customer conversations while maintaining five-star customer service standards
Be the squeaky wheel that advocates for the customers to our product teams. You will be expected to help ship changes that reduce the number of product related questions
By month 6 you'll…
Master an ever-changing product as fast, if not faster, than the company is growing
Own swift resolution of technical issues on behalf of our customers by partnering with the product team. This includes identifying, escalating, and suggesting solutions in order to drive a successful outcome
Drive projects forward that synthesize your customer interactions and internal Drift processes to improve the customer experience
Be consistently hitting and exceeding your customer experience goals
Drift is committed to being an equal opportunity employer.
We know that applying for a new job can be intimidating. But guess what? At Drift, there is no such thing as an "ideal candidate." We believe in the power of teamwork -- and in the desire to learn something new every day. We believe in hiring people, not just skills. Take it from our Founder.