Staff Accountant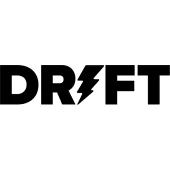 Drift
Accounting & Finance
Boston, MA, USA
Posted on Wednesday, July 26, 2023
Staff Accountant
(early-in-career role)
About Drift
Drift®, the Conversation Cloud company, helps businesses connect with people at the right time, in the right place with the right conversation. Using the Drift Conversation Cloud, businesses can personalize experiences that lead to more quality pipeline, revenue and lifelong customers. Drift brings Conversational Marketing, Conversational Sales and Conversational Service into a single platform that integrates chat, email and video and powers personalized experiences with artificial intelligence (AI) at all stages of the customer journey. More than 5,000 customers use Drift to deliver a more enjoyable and more human buying experience that builds trust and accelerates revenue. Representing less than 1% of unicorns led by Latino founders, Drift is building an equitable, enduring company to transform the way businesses buy from businesses.
About The Team
Drift is looking to add a Staff Accountant to help scale our talented and close-knit Accounting/Finance team. This is an exciting opportunity to join a prominent and growing technology company in Boston, to learn new skills and showcase your strengths, and to introduce new ideas. This person will be a critical member of a team that will help scale the company by building and fostering key business partnerships across the organization. And we like to have fun too!
About the role
This role is part of a small and dynamic Accounting team, reporting to the Accounting Manager and is in the larger Company Success Team.
In this role, you will be:
Responsible for accounting close activities, including drafting journal entries and preparing balance sheet account reconciliations.
Providing support in the Company's day to day accounting operations.
Mapping and entering of accounts payable vendor invoices into the general ledger.
Managing initial new vendor onboarding and serving as the primary point of contact for vendors and associated business owners.
Assisting in the recording of employee travel and expense reports within our T&E software.
Assisting in the preparation of management reporting, financial statements and supporting schedules.
Helping with the preparation of documentation for external financial statement and tax audits.
Providing accounting support for special projects and ad-hoc reporting and analysis as necessary.
Establishing and driving business process and financial system improvements that will enable more efficient financial operations and collaboration within the Company.
Supporting and helping maintain strong internal control policies and procedures.
About you and what type of skills you'll need:
Customer-centric and passionate about making a difference in your role. Self-starter, self-motivated, able to think independently and at the same time want to continue to learn and develop your skill set. A thinker and a problem-solver with an eye for process improvement. Seeking a team player, able to work across different departments and different management levels, and focused on solving business and financial challenges.
In this role, you should have:
Bachelor's degree in Accounting, Finance, or Business Administration; previous internship or work experience a plus
Comfortable working on a fast-paced team with changing priorities within a high-growth company
Strong communication, interpersonal, and presentation skills to interact with various levels of management and build influential relationships with partners in the business
Positive attitude with high level of eagerness and aptitude to learn new technology and practices
Independent/flexible problem-solver with the ability to adapt as the business grows
Knowledge of Excel, with experience in NetSuite a plus
Drift is committed to being an equal opportunity employer.
We know that applying for a new job can be intimidating. But guess what? At Drift, there is no such thing as an "ideal candidate." We believe in the power of teamwork -- and in the desire to learn something new every day. We believe in hiring people, not just skills. Take it from our Founder.
If this sounds like a company you would like to join and a role you would thrive in, please don't hold back from applying! Whatever skills you bring to the table or background you're coming from, we welcome you to start a conversation with us. We need your unique perspective for our continued innovation and success. We're looking forward to learning more about you!