Vice President Care Delegation and Auditing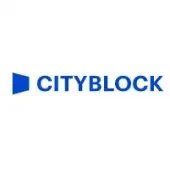 Cityblock Health
United States · Remote
Posted on Tuesday, November 21, 2023
#communityhealth #healthcare
About Us:
Cityblock Health is the first tech-driven provider for communities with complex needs—bringing better care to where it's needed most, block by block. Founded in 2017 on the premise that "health is local" and based in Brooklyn, we are backed by Alphabet's Sidewalk Labs along with some of the top healthcare investors in the country.
Our mission is to improve the health of underserved communities. Importantly, our solutions are designed specifically for Medicaid and lower-income Medicare beneficiaries, and we meet our members where they are, bringing care into the home and neighborhoods through our community-based care teams and Virtual Care offerings.
In close collaboration with community-based organizations, local providers, and leading health plans, we are reorganizing the health system to focus on what matters to our members. Equipped with world-class, custom care delivery technology, we deliver personalized primary care, behavioral health, and social services to deliver a radically better experience of care for every member and community we serve.
Over the next year, we'll grow quickly to bring better care to many more members and their communities. To do this, we need people who, like us, believe that everyone should have good care for what matters to them, in their community.
Our work is grounded in a belief in the power of a diverse community. To close gaps in care and advance equity in the communities we serve, we have to start with making our own team diverse and inclusive. Our ways of working are characterized by creativity, collaboration, and mutual learning that comes from bringing together a community from diverse backgrounds and perspectives. We strive to ensure that every person on the Cityblock team, and every Cityblock member, feels supported and included as a part of our community.
Our Values:
Aim for Understanding

Be All In

Bring Your Whole Self

Lean Into Discomfort

Put Members First
About the Role:
As the Vice President Care Management Delegation and Auditing, you will be responsible for ensuring all Cityblock Markets with Care Management Delegation responsibility remain in compliance with all State, Federal, and NCQA program standards. Specifically, you will be responsible for leading a team that (1) deeply understands regulatory requirements, (2) converts those requirements into business requirements that are digestible to leaders from across the organization without specific SME knowledge, (3) signs off that these requirements are met in all operational policies, procedures, job aids, etc used in Markets, (4) audits a random sampling of member cases on a recurring basis to validate compliance and/or identify unwanted variation, and (5) distills learnings based on these findings to support continuous improvement efforts. You also lead the end-to-end external care management delegation audit process with health plan partners.
You will demonstrate operational, customer focused business acumen to oversee the NCQA survey process operations projects, policies, and procedures. With knowledge of the healthcare quality landscape, including Health Plans, Case Management and Delegation this role oversees the timely and accurate delivery of NCQA's programs. You are adept at managing both people and complex processes, ensuring an effortless experience throughout the full certification processes. The position inspires and empowers leadership and staff and uses process improvement skills to optimize relationships, workflows and outcomes. You will be able to work within large, multi-disciplinary teams and be accountable to monitor milestones and deliverables, manage complex projects to projected completion dates, and draw upon established relationships to build cross-functional teams that will achieve results.
Serve as the executive leader to provide direction and management of end-to-end care management delegation regulatory processes
Work with business owners to drive execution of NCQA compliance.
Build and maintain corporate and external relationships, including NCQA's contacts, through ongoing interaction
Identify improvement projects to enhance efficiency and reduce delegation compliance risk. Work across various teams to identify and implement staffing and business processes to efficiently transition products from design to delivery stage
Have strong report writing skills including strong qualitative and quantitative analysis
Continuously improve the delegation compliance process by identifying overarching areas for improvement to leadership, developing and implementing improvement strategies, working with teams on priority projects, drafting and implementing policies and procedures, and measuring results
Lead and develop in collaboration with the L&D team participating in training, reviewing education materials such as case examples for process accuracy
Understand and teach to teams NCQA bookmarking best practices for desktop submission
Interpret and apply implementation of new regulations
Hire, train, manage, and develop associates and leaders
Promote a metrics-driven culture, with the development of consistent approaches to setting performance targets, forecasting and ongoing performance improvement
Requirements for the Role:
8+ years of leadership experience with demonstrated results as the leader of medical management, quality, care management, or related health plan operations functions.
8+ year accreditation experience; NCQA, URAC
4+ years of experience with CMS, Medicaid and / or Medicare regulations
Demonstrated competency working with federal government, hospitals, provider groups, or integrated delivery systems overseeing accreditation functions
Strong understanding of Quality Improvement/Process Improvement concepts with knowledge of clinical and administrative issues currently affecting the healthcare and case management industry
What We'd Like From You:
A resume and/or LinkedIn profile

A short cover letter, please!
Cityblock values diversity as a core tenet of the work we do and the populations we serve. We are an equal opportunity employer, indiscriminate of race, religion, ethnicity, national origin, citizenship, gender, gender identity, sexual orientation, age, veteran status, disability, genetic information, or any other protected characteristic.
We do not accept unsolicited resumes from outside recruiters/placement agencies. Cityblock will not pay fees associated with resumes presented through unsolicited means.
We take into account an individual's qualifications, skillset, and experience in determining final salary. This role is eligible for: health insurance, life insurance, retirement benefits, participation in the company's equity program, paid time off, including vacation and sick leave. The expected salary range for this position is $181,400 to $275,000. The actual offer will be at the company's sole discretion and determined by relevant business considerations, including the final candidate's qualifications, years of experience, skillset, and geographic location.
Medical Clearance (for Member-Facing Roles):
You must complete Cityblock's medical clearance requirements, which include, but may not be limited to, evidence of immunity to MMR, Hepatitis B, Varicella, and a TB screen, or have an approved medical or religious accommodation that precludes you from being vaccinated against these diseases.
Covid 19 Update - Please Read:
Cityblock requires those hired into this position to provide proof that they have received the COVID-19 vaccine. Any individuals subject to this requirement may submit for consideration a request to be exempted from the requirement (based on a valid religious or medical reason) on forms to be provided by Cityblock. Such requests will be subject to review and approval by the Company, and exemptions will be granted only if the Company can provide a reasonable accommodation in relation to the requested exemption. Note that approvals for reasonable accommodations are reviewed and approved on a case-by-case basis and availability of a reasonable accommodation is not guaranteed. This vaccination requirement is based, in part, on recently established government requirements. The requirement is also based on the safety and effectiveness of the vaccine in protecting against COVID-19, and our shared responsibility for the health and safety of members, colleagues, and community.
The COVID-19 pandemic has severely impacted the health and lives of people around the world, including the vulnerable populations Cityblock serves. As a healthcare provider, Cityblock holds ourselves to the highest standards when promoting the health and safety of those who we serve. Given that the COVID-19 vaccines are one of the most powerful tools to fight this disease and save lives, Cityblock is implementing a COVID-19 booster mandate for Washington, D.C. employees under the guidance of local/state mandates.