Licensed Clinical Social Worker (Senior Population)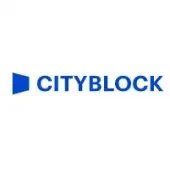 Cityblock Health
Boston, MA, USA
Posted on Saturday, September 23, 2023
#communityhealth #healthcare
About Us:
Cityblock Health is the first tech-driven provider for communities with complex needs—bringing better care to where it's needed most, block by block. Founded in 2017 on the premise that "health is local" and based in Brooklyn, we are backed by Alphabet's Sidewalk Labs along with some of the top healthcare investors in the country.
Our mission is to improve the health of underserved communities. Importantly, our solutions are designed specifically for Medicaid and lower-income Medicare beneficiaries, and we meet our members where they are, bringing care into the home and neighborhoods through our community-based care teams and Virtual Care offerings.
In close collaboration with community-based organizations, local providers, and leading health plans, we are reorganizing the health system to focus on what matters to our members. Equipped with world-class, custom care delivery technology, we deliver personalized primary care, behavioral health, and social services to deliver a radically better experience of care for every member and community we serve.
Over the next year, we'll grow quickly to bring better care to many more members and their communities. To do this, we need people who, like us, believe that everyone should have good care for what matters to them, in their community.
Our work is grounded in a belief in the power of a diverse community. To close gaps in care and advance equity in the communities we serve, we have to start with making our own team diverse and inclusive. Our ways of working are characterized by creativity, collaboration, and mutual learning that comes from bringing together a community from diverse backgrounds and perspectives. We strive to ensure that every person on the Cityblock team, and every Cityblock member, feels supported and included as a part of our community.
Our Values:
Aim for Understanding

Be All In

Bring Your Whole Self

Lean Into Discomfort

Put Members First
About our Team:
We employ a field-based, home-based care model and are committed to meeting members where they are--in their homes, in their community, and in our Hubs. You will go above and beyond to connect with Cityblock members in a non-judgmental, respectful and empathic manner, to meet their needs, and to provide feedback to the system as a whole as we strive to do better every day.
About the Role:
The Cityblock Behavioral Health Specialist (BHS) supports integrated primary and acute medical care, behavioral health (BH) and social care, advancing equity in access and outcome. By working with members, the multidisciplinary team, and external partners, we proactively work to ensure all our members receive the best care possible.
The BHS ensures the team is meeting the behavioral health needs of its population and that our members are receiving high value behavioral health care, either at Cityblock or through external providers. BHS oversee longitudinal care for members with high needs, including members with the most complex behavioral health (BH) and substance use disorder (SUD) needs, including those with schizophrenia, opioid use disorders, and concurrent high utilization of emergency rooms and inpatient admissions. Depending on your area(s) of specialization, BHS may:
Lead Collaborative Care Management (CoCM) within their pods through evidenced-based brief psychotherapy, supporting medication management, monitoring patient progress, and coordinating with the psychiatric consultant regarding treatment changes.

Manage transitions of care and ensure appropriate follow-up for behavioral health hospital admissions, substance use disorder (SUD) admissions, and some medical admissions due to a behavioral health reason. This includes coordinating closely with both inpatient staff, external providers, and internal Cityblock colleagues

Actively outreach and maintain engagement with our highest acuity members, some of whom face significant barriers to care

Encourage access to evidenced-based treatments, including long-acting injectable antipsychotics, clozapine, medication assisted treatments (MAT), and contingency management.

Ensure behavioral health population health metrics (as required by NCQA and contractually) are achieved, such as follow-up after a BH or SUD hospitalization; diabetes screening for members with psychotic disorders on antipsychotics; and adherence to medication assisted treatment for members with SUD.

Triage members referred to the BH Team to ensure each member receives and/or is connected with the appropriate level of services. The BHS helps follow-up on BH and SUD screens, identifies risk factors, conducts assessments, identifies the member's stage of change, uses motivational approaches, and makes referrals to providers both within and external to Cityblock.

Strive to earn our members' trust and ensure strong access to BH and SUD care.

Provide consultation to our care teams as it relates to members' behavioral health needs and care plans

Respond to pages during certain working hours for urgent BH escalations and rarely during evening or weekend hours as part of an on-call rotation.

Utilize our custom-built care facilitation platform, Commons, and the EMR to document notes, track tasks and communicate with other members of the care team.
Requirements for the Role:
You are an LICSW with at least

5 years of experience in assessing, planning, and managing patient care as acquired through three years of clinical experience, including direct therapy and care management work.

[In certain situations, we will consider Master level clinicians who are not independently licensed such as LCSW's with the expectation that you will take the licensing exam once your clinical hours are met]

.

3-5 years in care management role preferably in a health plan, ambulatory care, or community service provider managing high risk population, geriatric populations, duals preferred, and transitions of care

Working knowledge of Medicare and Medicaid programs and experience with regulatory compliance and reporting requirements.

Advanced communication and interpersonal skills with all levels of internal and external partners.

Enjoys multi-tasking as part of a fast-paced multidisciplinary team, with strong organizational skills

Comfort working in-person in clinical hubs embedded in our members' communities with occasional home visits if needed

Are Tech savvy, able to talk, type, and document in the moment. Comfortable using Google Suite, Slack, and other tech platforms

Able to manage data and registries, including through Google Sheets, and be comfortable analyzing data and adjusting interventions accordingly

Are excited about how technology can support your work and help drive the ongoing evaluation toward new and better care

Extensive knowledge of Medicare and Medicaid, benefits and community resources

Proven experience in developing and sustaining internal and external client relationships with healthcare professionals, including community service providers

Strongly prefer

Bilingual language skills, most prevalent need includes Spanish

Experience with underserved populations

Experience with Collaborative Care Management
What We'd Like From You:
A resume and/or LinkedIn profile
Cityblock values diversity as a core tenet of the work we do and the populations we serve. We are an equal opportunity employer, indiscriminate of race, religion, ethnicity, national origin, citizenship, gender, gender identity, sexual orientation, age, veteran status, disability, genetic information, or any other protected characteristic.
-
We do not accept unsolicited resumes from outside recruiters/placement agencies. Cityblock will not pay fees associated with resumes presented through unsolicited means.
Medical Clearance (for Member-Facing Roles):
You must complete Cityblock's medical clearance requirements, which include, but may not be limited to, evidence of immunity to MMR, Hepatitis B, Varicella, and a TB screen, or have an approved medical or religious accommodation that precludes you from being vaccinated against these diseases.
Covid 19 Update - Please Read:
Cityblock requires those hired into this position to provide proof that they have received the COVID-19 vaccine. Any individuals subject to this requirement may submit for consideration a request to be exempted from the requirement (based on a valid religious or medical reason) on forms to be provided by Cityblock. Such requests will be subject to review and approval by the Company, and exemptions will be granted only if the Company can provide a reasonable accommodation in relation to the requested exemption. Note that approvals for reasonable accommodations are reviewed and approved on a case-by-case basis and availability of a reasonable accommodation is not guaranteed. This vaccination requirement is based, in part, on recently established government requirements. The requirement is also based on the safety and effectiveness of the vaccine in protecting against COVID-19, and our shared responsibility for the health and safety of members, colleagues, and community.
The COVID-19 pandemic has severely impacted the health and lives of people around the world, including the vulnerable populations Cityblock serves. As a healthcare provider, Cityblock holds ourselves to the highest standards when promoting the health and safety of those who we serve. Given that the COVID-19 vaccines are one of the most powerful tools to fight this disease and save lives, Cityblock is implementing a COVID-19 booster mandate for Washington, D.C. employees under the guidance of local/state mandates.