Lending Consultant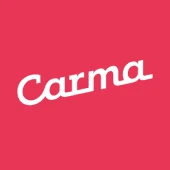 Carma
Sydney, Australia
Posted on Thursday, August 24, 2023
Backed by the latest technology and a state-of-the-art automotive reconditioning facility, Carma makes buying pre-loved cars a seamless, hassle-free experience. From our reconditioning standards, to delivery and customer support, our customers are really at the heart of everything we do.
In a nutshell, we're on the lookout for an experienced Lending Consultant who always puts the customer first. You will be managing the entire process, from assisting customers in financing their new purchases, working with external financiers and internal stakeholders, and enhancing the overall digital customer journey.
Responsibilities
Communicate with our customers over phone and email to support them through their car financing journey, from quoting to application to settlement etc.
Offer clarity, guidance and information on finance products and share that information in a way that's understood by our customers
Liaise between third-party financiers and customers to resolve troublesome applications as required
Promote and sell finance whilst anticipating potential customer issues to troubleshoot and offer potential solutions for speedy resolution
Build and maintain great relationships with internal teams including sales and customer service
Maintain compliance within regulatory frameworks
About You
Ideally 2-3 years experience working within a relevant finance environment
Ability to clearly explain, and sell, finance products to people in a way they understand, and an ability to negotiate
Computer literacy skills across multiple platforms and portals, and the flexibility to embrace new technology and ways of working
An exceptional customer service background
Flexible availability, open to working shifts outside of normal business hours, including weekends as required
Working at Carma
Well-being & Mental Health: We are proud to offer an EAP that supports you and your family round the clock, in and outside of work
Social Events: Carma social events! From Christmas in July to EOM record-breaking moments we like to celebrate all the big (and smaller) wins!
Discounts & Savings: Generous savings on all cars, car parts, NRMA cover, novated leases, and finance discounts
At Carma, we are committed to enhancing our amazing culture, and ensuring every Carma employee can bring their best self to work! We embrace diversity and inclusion, are committed to safe work practices and make sure that we have support for all people to grow and develop with us. When you apply, please let us know of any reasonable adjustments you may need during the interview process.