Lifecycle Marketing Lead, Edu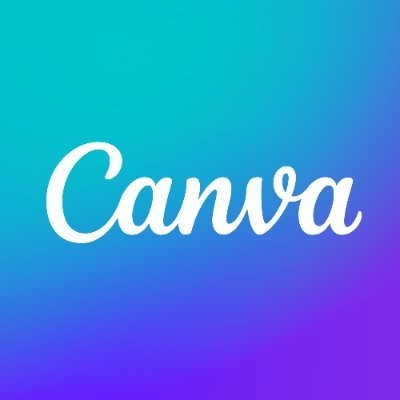 Canva
Marketing & Communications
Sydney, Australia
Posted on Friday, September 15, 2023
Join the team redefining how the world experiences design.
Hey, g'day, mabuhay, kia ora,你好, hallo, vítejte!
Thanks for stopping by. We know job hunting can be a little time consuming and you're probably keen to find out what's on offer, so we'll get straight to the point.
Where and how you can work
Our flagship campus is in Sydney. We also have a campus in Melbourne and co-working spaces in Brisbane, Perth and Adelaide. But you have choice in where and how you work. That means if you want to do your thing in the office (if you're near one), at home or a bit of both, it's up to you.
What you'd be doing in this role
As Canva scales change continues to be part of our DNA. But we like to think that's all part of the fun. So this will give you the flavour of the type of things you'll be working on when you start, but this will likely evolve.
At the moment, this role is focused on:
Leading the engagement strategy for EDU audiences, driving adoption of Canva's products for Education (Canva for Campus, Canva for Education).
Gaining agreement from collaborators and work with cross-functional teams to deliver impactful strategies and improve business metrics.
Automating and personalising campaigns across various customer dimensions while ensuring compliance with industry regulations.
You're probably a match if:
You possess 5-7 years of experience in engagement marketing, specialising in lifecycle channels such as Email, Push Notifications, and In-App Messages.
You have a deep understanding of current trends in lifecycle marketing that significantly impact user retention and engagement.
You can demonstrate hands-on expertise in developing and implementing campaigns using a multi-channel tech stack.
You've taken ownership of a messaging calendar and project backlog aligned with collaborator priorities.
You have a track record of innovation and achieving results through effective utilisation of testing frameworks.
Your proficiency in data analysis enables you to extract insights that inform strategy and tactical decisions.
You bring extensive experience in driving marketing initiatives on a global scale, catering to a diverse user base.
Your proven communication skills enable you to manage multiple priorities and transparently communicate progress.
You have previous experience in managing and leading other team members.
About the team:
The mission of the EDU Lead on the Lifecycle Marketing team is to engage our audiences via communications that help them get the most out of Canva and reward them for their contributions to our global community. Working in collaboration with the brand and business teams, you'll implement recurring lifecycle programs that drive repeat visitorship and brand love. Your keys to success will be: the ability to connect with our community, craft resonant messaging across a range of formats, and efficiently deliver results on a global scale.
But don't just take our word for it, check out what Community Specialist -
Alena Godunova,
has to say about working in Marketing at Canva -
"Working at Canva means being a part of an international community which is amazing. We learn together, we collaborate, we get inspired by so many great people and stories from around the world."
What's in it for you?
Achieving our crazy big goals motivates us to work hard - and we do - but you'll experience lots of moments of magic, connectivity and fun woven throughout life at Canva, too. We also offer a stack of benefits to set you up for every success in and outside of work.
Here's a taste of what's on offer:
• Equity packages - we want our success to be yours too
• Inclusive parental leave policy that supports all parents & carers
• An annual Vibe & Thrive allowance to support your wellbeing, social connection, office setup & more
• Flexible leave options that empower you to be a force for good, take time to recharge and supports you personally
Check out lifeatcanva.com for more info.
Other stuff to know
We make hiring decisions based on your experience, skills and passion, as well as how you can enhance Canva and our culture. When you apply, please tell us the pronouns you use and any reasonable adjustments you may need during the interview process.
Please note that interviews are conducted virtually.