Backend Software Engineer (Java) - User Platform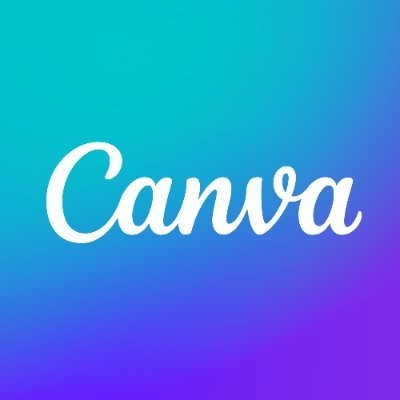 Canva
Software Engineering
Sydney, Australia
Posted on Wednesday, September 13, 2023
Join the team redefining how the world experiences design.
Hey, g'day, mabuhay, kia ora,你好, hallo, vítejte!
Thanks for stopping by. We know job hunting can be a little time consuming and you're probably keen to find out what's on offer, so we'll get straight to the point.
Where and how you can work
Our flagship campus is in Sydney. We also have a campus in Melbourne and co-working spaces in Brisbane, Perth and Adelaide. But you have choice in where and how you work. That means if you want to do your thing in the office (if you're near one), at home or a bit of both, it's up to you.
What you'd be doing in this role
As Canva scales change continues to be part of our DNA. But we like to think that's all part of the fun. So this will give you the flavour of the type of things you'll be working on when you start, but this will likely evolve.
At the moment, this role is focused on:
Collaborate as part of a backend focussed team of engineers to extend and scale out the backbone of Canva's Microservice landscape: the User Platform
Responsible for high performance systems to authenticate and manage users, avatars, groups and teams
Collaborate with the team to envision, design & plan, build and maintain new useful and reusable building blocks for the User Platform
Connect with stakeholder teams to evaluate requirements, align timelines and optimise for value to the customers
Focus on improving the experience for customers with large teams in Enterprise and Education environments
You're probably a match if you have
Four plus (4+) years of professional work experience in Software Engineering
Strong background in designing, building and running high performance Java backend systems
Working collaboratively with teammates and communicating effectively
Firmly grounded computer science and engineering fundamentals, including concurrency, multithreading, data structures, solution design, architecture, and design patterns
Problem Solver mentality
Good written and verbal communication skills

Nice to have's

Experience with Authentication and Permission systems is a huge plus
SQL experience
DynamoDB experience is a plus
About the Role and Team
As a backend engineer, you will be collaborating to build up and scale the backbone of Canva's User Management: the User Platform. The user platform team plays an essential role in keeping our services stable and scalable for our millions of daily users.
You will be involved in designing, building, and maintaining new features to improve and extend the experience for Pro and Enterprise teams and organisations, namely User & Team Management, Single Sign On, Roles & Groups, Permissions and much more to come. This role entails constant collaboration with other teams across Canva, giving you a lot of exposure to what other teams are working on and giving you the opportunity to connect the dots.
In User Platform, we break up existing services and build new ones from scratch to prepare our architecture for the future. We care about software design and its impact on the user. We constantly aim to get the most performance out of AWS resources, and along the way, we ship new features to improve the user experience for Enterprise and Education users.
You will have the opportunity to work on some of the most crucial and high performance backend systems at Canva: the User Platform. How do we scale our backend systems to enable Canva to support 10x the amount of users we have today? This is our mission
We decompose existing services, we build up new ones from scratch and care about software design. We constantly improve the way how we get the most performance out of AWS resources and along the way we ship new features to improve the user experience for Enterprise and Education customers and their advanced organisational needs.
Join us on this exciting journey!
What's in it for you?
Achieving our crazy big goals motivates us to work hard - and we do - but you'll experience lots of moments of magic, connectivity and fun woven throughout life at Canva, too. We also offer a stack of benefits to set you up for every success in and outside of work.
Here's a taste of what's on offer:
• Equity packages - we want our success to be yours too
• Inclusive parental leave policy that supports all parents & carers
• An annual Vibe & Thrive allowance to support your wellbeing, social connection, office setup & more
• Flexible leave options that empower you to be a force for good, take time to recharge and supports you personally
Check out lifeatcanva.com for more info.
Other stuff to know
We make hiring decisions based on your experience, skills and passion, as well as how you can enhance Canva and our culture. When you apply, please tell us the pronouns you use and any reasonable adjustments you may need during the interview process.
Please note that interviews are conducted virtually.